Mia Farrow has confirmed that the father of her son Ronan might be Frank Sinatra, and not Woody Allen, who was her partner at the time.
In an interview with Vanity Fair magazine, Farrow was asked whether Sinatra, who died in 1998, could be the father of 25-year-old Ronan. She replied "possibly".
Ronan had the good grace to joke about the matter on Twitter, posting, "Listen, we're all *possibly* Frank Sinatra's son" in a message that was re-tweeted by his mother.
His parentage has been the subject of debate in recent times, but no DNA tests have been done.
The prospect that he could be a Sinatra rather than an Allen seemed to be more than a possibility for the late singer's family.
His daughter Nancy Sinatra Jr. told the magazine that Ronan is "a big part of us, and we are blessed to have him in our lives."
Farrow, then 21, married Sinatra – nearly 30 years her senior – in 1966, but divorced him in 1968. In the new interview, however, she now says that he was "the great love of her life" and that, "We never really split up."
She later married the conductor André Previn and the pair adopted two children. The actress then became a muse of film director Allen, and the pair became an item. They were together when Ronan – whose real name is Satchel – was born in 1987.
Things were complicated further when Allen and Farrow split up in 1992, because he had started dating Soon-Yi (whom he has now married), Farrow's adopted daughter with Previn.
When she and Allen went to court to argue over custody of their adoptive children in 1993, it emerged that one of her ex-husbands had  "offered to break Mr. Allen's legs" because of the stress that Allen's affair with Soon-Yi had caused her family. Farrow told the court that the offer was "a joke".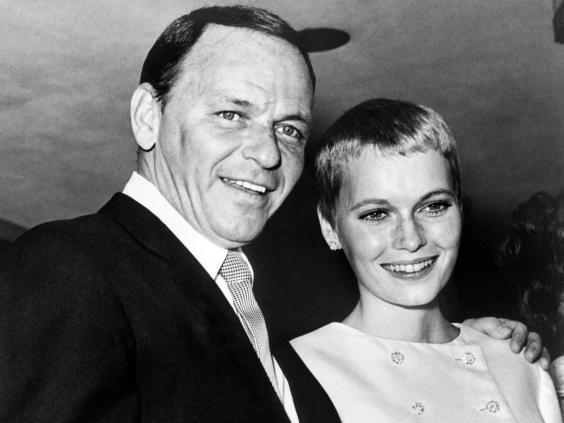 Reuse content