It was "the most magical week of her life", apparently, and Miley Cyrus certainly gave the MTV VMAs a night to remember.
Her name is now synonymous with the often controversial awards ceremony after *that* 2013 duet with Robin Thicke saw her twerk suggestively with a foam finger to the tune of "Blurred Lines".
But on Sunday, former child star Miley was running the show and it was predictably wild from start to brilliantly colourful finish.
Let's take a look back at some of the best bits you missed:
Those show-stealing outfits
From her stand-out entrance...
...to turning into a walking rainbow...
...to our favourite, most off-the-wall get-up of the night
Justin Bieber's hilarious shout-out
"We like your swoop" too, Biebs. Miley was on generous form as she complimented the Canadian's new, super swishy hair style. Didn't stop him crying during his performance of "What Do You Mean?" though.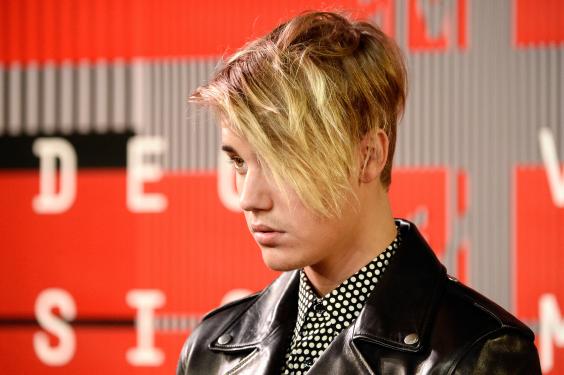 Her face when Nicki Minaj called her a b**ch
Nicki Minaj wasn't afraid to call out Miley for calling her rude in the press. Or was she just following a pre-planned script?
Miley certainly acted shocked at the outburst and tried to patch things up by saying all pop stars' words get taken out of context. But the damage was done and, staged or not, everybody was cringing.
Unless it was all staged, that is.
Her closing performance
There was hair-whipping, there was near nudity and there were so many colours you'd be forgiven for thinking you'd died and gone to Skittles heaven. This was Miley's crazy new track "Dooo It!", written with The Flaming Lips frontman Wayne Coyne and naturally, it involved glitter cannons and RuPaul's Drag Race dancers. "Yeah I smoke pot, yeah I love peace," Miley tells us in the song. Get it?
The new surprise, free album
It's called Miley Cyrus & Her Dead Petz (no, really), seemingly in homage to Floyd, her beloved Alaskan Klee Klai who died last year. You can listen to it online right now but beware, it's seriously trippy and features 23 songs including "Fweaky", 'I'm So Drunk" and "Miley Tibetan Bowlzzz" . Artwork for the Bangerz follow-up shows the 22-year-old covered in candy sprinkles and sauce, as you do.
See the full list of MTV VMAs winners here.
Miley Cyrus's Outrageous VMA's wardrobe
Miley Cyrus's Outrageous VMA's wardrobe
1/10 Miley Cyrus hosts MTV VMA's 2015

Getty Images

2/10 Miley Cyrus hosts MTV VMA's 2015

Getty Images

3/10 Miley Cyrus hosts MTV VMA's 2015

Getty Images

4/10 Miley Cyrus hosts MTV VMA's 2015

Getty Images

5/10 Miley Cyrus hosts MTV VMA's 2015

Getty Images

6/10 Miley Cyrus hosts MTV VMA's 2015

Getty Images

7/10 Miley Cyrus hosts MTV VMA's 2015

Getty Images

8/10 Miley Cyrus hosts MTV VMA's 2015

Getty Images

9/10 Miley Cyrus hosts MTV VMA's 2015

Getty Images

10/10 Miley Cyrus hosts MTV VMA's 2015

Getty Images
Reuse content