When are the VMAs?
This year's MTV Video Music Awards take place on Sunday 30 August at the Microsoft Theatre in Los Angeles, California.
What time do the awards start?
9pm EST.
How can I watch them?
The VMAs will be broadcast live on MTV in the US. The ceremony will not be live streamed online for viewers around the world. Those in the UK can catch up on what went down at 8pm on Monday 31 August on MTV, by which time we'll all know the highlights anyway.
Who is presenting?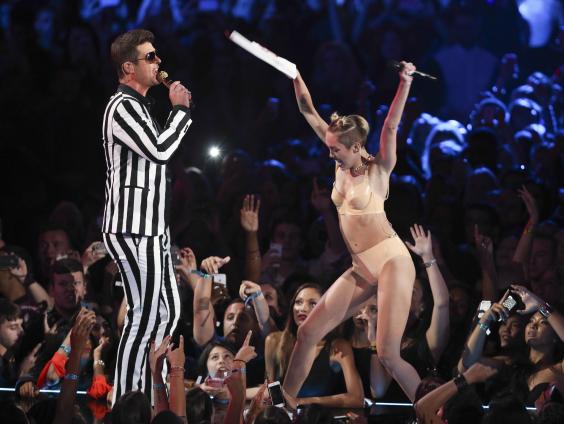 None other than Miley Cyrus, just two years after her coming of age foam finger performance with Robin Thicke. Parent teacher associations across the US will be bracing themselves.
Who is performing?
Get ready for Justin (Bieber, not Timberlake, unfortunately), Demi Lovato, Pharrell Williams, A$AP Rocky, Tori Kelly, Twenty One Pilots and Macklemore & Ryan Lewis. Kanye will no doubt take to the stage at some point - whether to perform or interrupt someone else.
Is Kanye West getting a lifetime achievement award?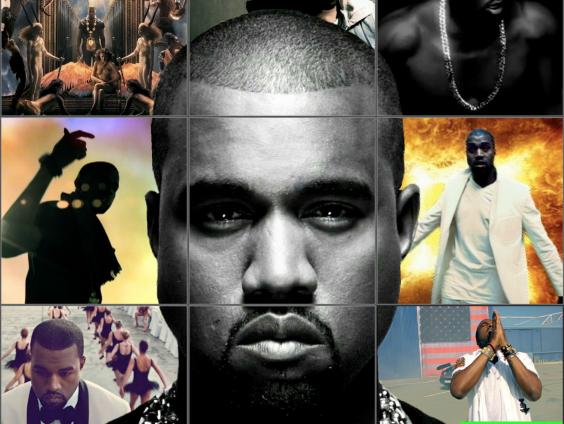 Yes, Kanye will be given this year's Michael Jackson Video Vanguard Award, the ceremony's highest honour, to recognise his "ground-breaking videos, legendary performances and continued impact of music, art, fashion and culture."
The internet is hoping Taylor Swift will be chosen to present Kanye with the award as pay back from "Imma gonna let you finish" in 2009.
Who is nominated?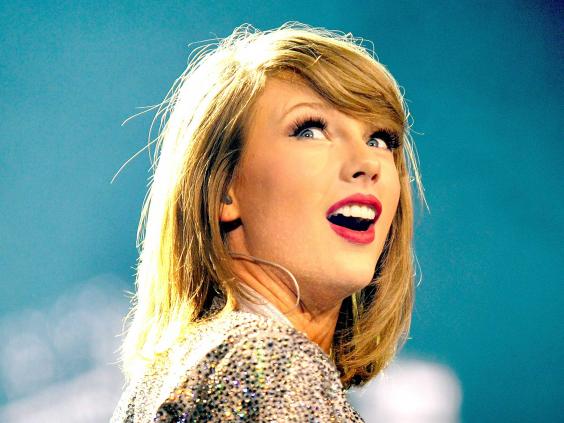 Taylor Swift tops the nominations with 10 nods, followed by Ed Sheeran with six. Beyoncé has five and Kendrick Lamar follows with four.
But as we know, no-one cares about the winners (apart from Kanye West). It's all about who can deliver the most headline-grabbing performance, such as these:
MTV VMAs: Most controversial moments
MTV VMAs: Most controversial moments
1/14 VMAs most controversial moments

Madonna, Britney and Christina Aguilera (pictured) enjoy a three-way kiss to a rendition of Madonna's 'Like A Virgin'

Getty Images

2/14 VMAs most controversial moments

Kanye West interrupts Taylor Swift midway through her acceptance speech to claim Beyonce should have taken home the gong

Getty Images

3/14 VMAs most controversial moments

Lady Gaga rocks a meat dress and disappoints animal rights activists across the globe

Reuters

4/14 VMAs most controversial moments

Five years before the famous Janet Jackson wardrobe malfunction at the Super Bowl, Lil Kim bared her left breast for the world to see, save for a purple sequinned clam covering her nipple

Getty Images

5/14 VMAs most controversial moments

Miley Cyrus proved she was no longer a Disney child star with her 'coming of age' performance at the VMAs

Rex Features

6/14 VMAs most controversial moments

After Eminem thrust his middle finger into Moby's face during a press interview at the 2002 VMAs, he then threatened the techno singer on stage saying: 'Keep booing, keep booing little girl. I will hit a man with glasses.'

Getty Images

7/14 VMAs most controversial moments

It might seem tame by today's uninhibited standards, but when Madonna performed in 1984 dressed as a prostitute bride and wearing a flashy buckle reading 'Boy Toy' before writhing around the stage, all during "Like A Virgin", the world was left astounded

YouTube

8/14 VMAs most controversial moments

Russell Brand's hosting did not go down too well with US viewers. The British comedian angered Republicans by begging the audience to vote for Democratic presidential candidate Barack Obama, before calling George Bush a 'retarded cowboy'

Getty Images

9/14 VMAs most controversial moments

Kurt Cobain was none too impressed when MTV bosses demanded that his band sing their biggest hit "Smells Like Teen Spirit" for the show. He wanted to play "Rape Me" instead, but compromised on "Lithium". Only to pick up his guitar and sing the first few lines of "Rape Me" as the big dogs could only look on horrified

YouTube

10/14 VMAs most controversial moments

If you need a definition of 'shambolic', this is it. Britney's long-awaited comeback in 2007 was met with widespread cringes as she stumbled through a lacklustre, lip-synched performance of "Gimme More" with a lifeless expression on her face. Not the Britney we know and love

YouTube

11/14 VMAs most controversial moments

When Lady Gaga faked her own death, speechless VMA attendees could do nothing but stare open-mouthed. The serial shocker took to the stage in fishnets, white heeled boots and not a lot else besides, before she begun 'bleeding' and finally pretended to hang herself

YouTube

12/14 VMAs most controversial moments

In a bizarre TV moment, Courtney Love interrupted an interview with Madonna by yelling and throwing things at the pop star from the audience

YouTube

13/14 VMAs most controversial moments

The Queen of Pop dropped a bombshell during her 2011 performance of "Love On Top". Beyoncé surprised everyone by tearing open her glitzy jacket to show off a small baby bump. "I want you to feel the love that's growing inside me," were her memorable opening words

YouTube

14/14 VMAs most controversial moments

Britney's raunchy rendition of "I'm a Slave 4 U" involved a massive python wrapped around her neck, caged tigers and scantily-clad backing dancers. Animal rights group Peta was furious; viewers mainly enthralled

YouTube
Reuse content