Muse fans have been reassured by drummer Dom Howard that the band is in the studio working on their latest album, World War 3. Howard posted a photo on Instagram with the caption: "The set up has started!"
In April of this year the band spoke with KROQ at Coachella Valley Music and Arts Festival, where they revealed their plans to begin a follow-up to their sixth album 'The 2nd Law'.
The band also discussed the influence that Nirvana has had on the band after covering 'Lithium' during their headline set.
Howard said: "They were massively influential to us when we were growing up. They're one of the reasons we picked up some instruments and decided to start a band in the first place.
"We all love them, it was a band that all three of us loved and it was that kind of music... that brought us together."
The band told NME earlier in the year that they would be starting work on new material.
Frontman Matt Bellamy said: "I have this strong feeling that the next album should be something that really does strip away the additional things that we've experimented on the last two albums, which is electronics, symphonics and orchestral work and all that kind of stuff."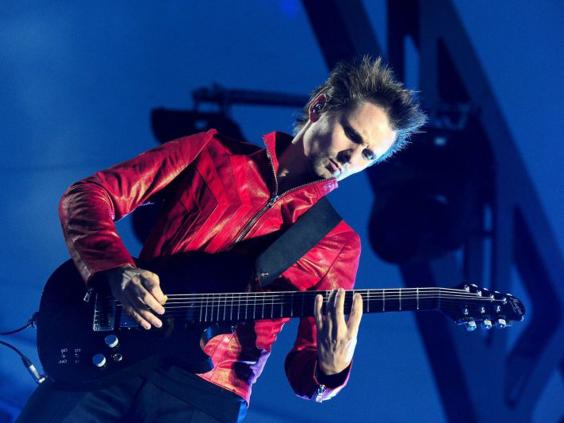 He also hinted that WW3 will feature a sequel to the track 'Origin of Symmetry', along with more guitar solos, themes of "deep ecology" and the "empathy gap".
Reuse content