Nelly has managed to get things hot in Kurdistan.
The US rapper visited Erbil in northern Iraq to perform a charity concert for the Kurdish Peshmerga troops fighting against Isis.
Non-profit organisation Rwanga organised the concert, which coincided with the annual Xoli Raperin football tournament at the Martyr Franso Hariri Stadium.
The charity foundation said the concert aimed to "celebrate the people of the city, promote peace and bring hope to those who need it most".
The rapper has become the first US artist to perform in the 8,000-year-old city, according to Rwanga. Akon was reported to headline the concert, but appeared to drop out for unknown reasons.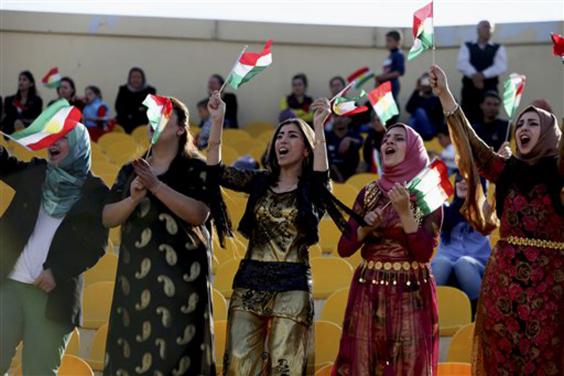 The "Dilemma" singer said he was "honoured" to perform in the semi-autonomous Kurdish region.
"I'm honoured that this country has basically paid attention to Nelly. Everybody has been so gracious and the hospitality has been first class. How could you not want to come back to a place where people show you so much gratitude and they're happy to have you," he told Sky News.
Nelly performed alongside Arab Idol's Ammar Koofe and motorcross star André Villa in what looked to be a half-empty stadium.
Reuse content