Bids have reached more than £11,000 for a Northern Soul record so rare that no-one has seen or played it before.
The 7-inch vinyl of "Open The Door To Your Heart" by Darrell Banks is believed to be the only copy in circulation, leading music fans to call it "the find of a lifetime".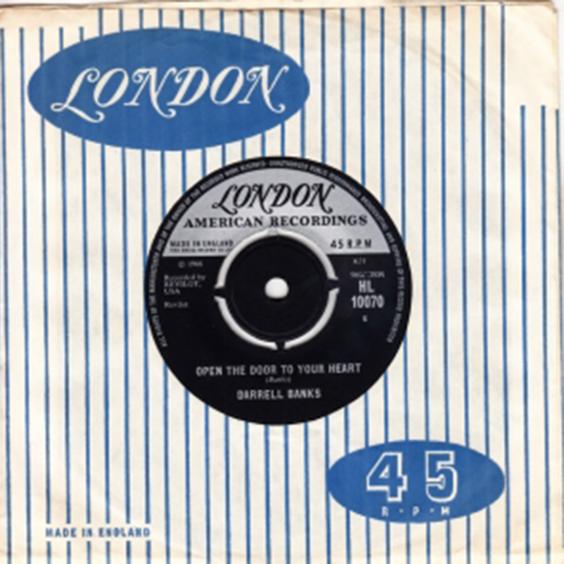 It was previously assumed that all original versions pressed by London Records had been destroyed after EMI won the rights to release the song in 1966.
John Manship, who is selling the vinyl on his RareSoulMan website, describes it as the "holy grail" and "easily the most exciting record [he has] been in the presence of" in his 48-year career.
"The high I'm on is an intoxicating mix of disbelief and awe," he wrote. "No, this is not an apparition, the Darrell Banks stock copy really does exist. Yes, it really, really does."
Collector Paul Smith helped confirm the validity of the single online. He branded it "the rarest British soul record of all time" and noted that "hardened collectors are sobbing at the sight of it".
Banks toured with "Your Love Keeps Lifting Me Higher" singer Jackie Wilson  and release two albums before he was shot in 1970 by an off duty policeman who had been having an affair with his girlfriend.
Bidding remains open for a week, with experts expecting the record to fetch even more than the £25,000 paid for Frank Wilson's Motown single "Do I Love You (Indeed I Do) in 2009.
Reuse content