Anything Taylor Swift and do, can One Direction do better? The boyband phenomenon will attempt to beat the US singer's opening week sales of 1.2m when their fourth album is released on Monday.
But the screams are beginning to fade for the quintet, who have seen merchandise and sponsorship spin-offs increasingly replace music as the core of their multimillion-pound business.
Since being bolted together on the 2010 series of X Factor by Simon Cowell, Louis Tomlinson, 23, Niall Horan, 21, Zayn Malik, 21, Harry Styles, 20, and Liam Payne, 21, have raked in an estimated £77.5m from a series of strategic partnerships, sell-out tours, concert films and even music sales.
Their contract with Syco, Cowell's record label, would typically see the band deliver six studio albums and a greatest hits collection before enjoying the freedom to renegotiate a new deal on their own terms or pursue solo careers.
Their new release, Four, includes an Ed Sheeran-penned track, a touch of Mumford-style folk and even echoes of classic FM rock bands like Journey, in a bid to assist their transition to "manband" status. The members share song-writing credits with a team of hit creators but lyrically, the clean-cut pop stars are stuck in anodyne teen love-song mode, since they cannot yet afford to neglect their fanbase.
Whilst those fans generated £185m in box office revenue for One Direction's 2014 Where We Are tour, paying 99p for a single in a world of free YouTube video clips is now another matter.
1D: Crazy things Directioners say
1D: Crazy things Directioners say
1/20 One Direction

'I'm so jealous of everyone that meets One Direction. Then again if I met Harry I would hyperventilate, suffocate and die so...' - @m_a_g_z_i_e

2/20 One Direction

'If I ever received a tweet from anyone in One Direction I'd literally die on the spot and I want my obituary and tombstone to blame them.' - @aurosan

3/20 One Direction

'When I die, I want the One Direction 'Talk Dirty to Me' video displayed at my funeral, on a screen projected over my casket, playing non stop, thank you.' - @zaynlikespayne

4/20 One Direction

'I cannot speak I want to write the word 'love' everywhere and tell everyone I love One Direction more than anything ever.' - @sneezeharrys

5/20 One Direction

'I'm in the 'I'm gonna die alone with 8 cats and my posters of One Direction don't breath near me or I'll punch you' mood.' - @nouisteenagers

6/20 One Direction

'HARRY. YOU ARE NOT A GOD DAMN MAN WHORE. YOU ARE A CUPCAKE. JESUS.' - @daddyslittlelou

7/20 One Direction

When 1D were on the cover of GQ magazine: 'The GQ pictures make me want to stab myself in the uterus!' - @ziallsafari

8/20 One Direction

'I hope that I die before any of the boys in One Direction does cause I will not be able to even move if they go before I do.' - @pokeniall

9/20 One Direction

Another GQ response read: 'Holy. C**p. The boys on the cover of GQ magazine. Someone shoot me. Push me off a cliff. Stab me!' - @wafaastalks

10/20 One Direction

'Person: Why do you love One Direction? Me: Why do you breathe? Person: If I didn't I'd die. Me: Exactly.' - @idrugsharry

11/20 One Direction

'Don't hate on Louis you f**king a******s or I will shove bleach into your a******s and pull out your eyes with a spork.' - @fxkinlouis

12/20 One Direction

'When are you in public and a One Direction song comes on and your kidneys rupture and then you die.' - @harryhasbooty

13/20 One Direction

'If One Direction were falling off a cliff and I could only save one then I'd shoot myself so we could all die and meet in heaven' - @austinrahone

14/20 One Direction

''One Direction is goin' to be the next to break up'. If you don't shut up I will break your neck and pray for you to die.' - @bubblegumniall

15/20 One Direction

'My friend doesn't like One Direction and I told her that if she said something rude on Twitter she would die.' - @flashing1D

16/20 One Direction

'Do you ever feel like you want to scream and cry and laugh and smile and die because of One Direction. Because same.' - @chenloves1d

17/20 One Direction

'When Niall cuddles someone or something and his cheeks do the thing I die.' - @daintyiero

18/20 One Direction

'My parents always say 'They're gonna die down' and 'You'll grow out of them'. No f**k you I'm getting One Direction tattooed across my face.' - @calumshoran

19/20 One Direction

'Dear One Direction, you stole my heart but that's okay. I like my boys like I like my tea - hot and British with some Irish creme.' - @torii_rakusx

20/20 One Direction

'Imagine Niall barging into the church and saying 'I OBJECT' to your marriage because he loves you.' - @niamhabitat
Steal My Girl, the lead single off Four, only reached number three in the UK singles chart, and stalled at 13 in the US Billboard Hot 100.
Tracks from Four have already leaked online and, unlike Swift, the band have not sought to use their muscle to remove the album from streaming services like Spotify, which could reduce its opening week full-price sales.
Each of their tours is followed by an instant live concert film - the 2014 Where We Are offering took $15m on its sole day as a cinema release before heading for the Christmas DVD bins.
With another world tour lined up for 2015, which takes the band to territories including the Philippines and UAE, the aim is to maximise revenues for One Direction before the band members break out of their teen idol straightjacket.
The strains are already showing. Liam Payne apologised for a video in which Louis and Zayn appeared to be smoking weed, a behavioural lapse which could threaten sponsorship deals with Nabisco and Pepsico.
Harry Styles, with his increasingly "bohemian" image, is expected to become the "break-out" member and enjoy a Robbie Williams-style solo career.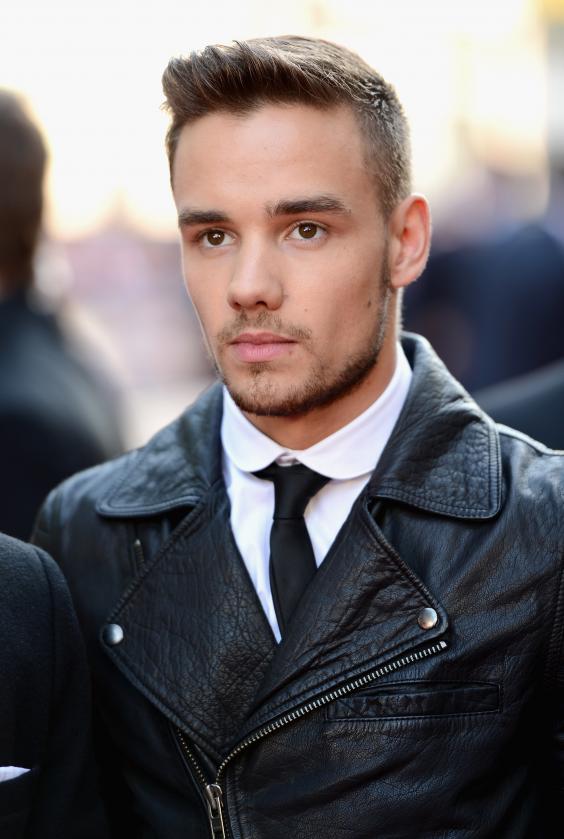 Mark Borkowski, a public relations expert, believes One Direction still have a profitable future. He said: "People don't comprehend how huge they are globally; they've broken South America. It's about the band staying together. The potential for brand synergies are immense. Coke and Pepsi have some major plays in 2015 integrating creative digital ideas bringing fans with artists together. It's all about engagement marketing."
Their physical sales might start to decline but Borkowski said: "It's about YouTube and digital impact for One Direction. There's still great potential for them to make money as a band and then as solo artists."
Rather than conduct a media blitz, One Direction will restrict their UK promotional campaign to high-profile television appearances on The X Factor, Children In Need, the Royal Variety Performance and next month's inaugural BBC Music Awards.
After recording vocals for Bob Geldof's Band Aid 30 ebola single, the band will jet off to the US to shore up their support in a vital market where they became the first UK group ever to debut at number one in the Billboard charts with their 2011 album Up All Night. They will perform at the American Music Awards next weekend and are producing their own Christmas special which will air on NBC.
Yet One Direction haven't narrowed their global ambitions. Louis Tomlinson said he wants the album to hit number one in every country that has heard of the group. "In reality, the most important thing is that the fans like it and that potentially we pull in some new listeners," he said. "But yes, we are competitive and yes, we want number one."
Reuse content