If global ridicule and anger weren't bad enough, Pepsi Co. could now face a lawsuit over its recent 'protest' advert, with the San Francisco Police Department "investigating" its use of a badge that imitates its own.
The ad, which at best is cringe-worthy and at worst trivialises the Black Lives Matter movement, features officers wearing an eagle emblem very similar to that of the SFPD.
"It's not 100 percent identical but it appears to be our patch," SFPD spokesperson Officer Robert Rueca told ABC13.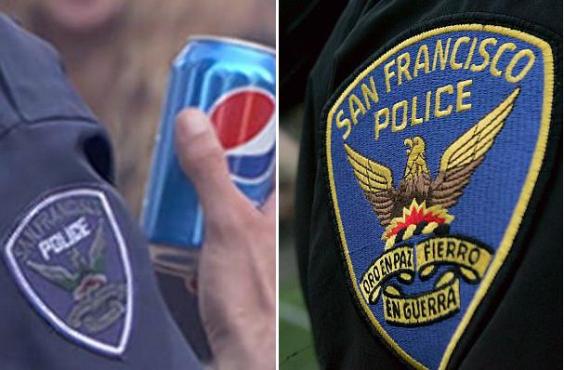 "After our understanding that this occurred, we are investigating the matter."
Pepsi eventually pulled the commercial after it went viral for the wrong reasons, issuing a statement saying: "Pepsi was trying to project a global message of unity, peace and understanding. Clearly we missed the mark, and we apologise. We did not intend to make light of any serious issue. We are removing the content and halting any further rollout. We also apologisze for putting Kendall Jenner in this position."
Reuse content