Professor Green has postponed his UK tour, again, because of a "wonderfully colourful day to day life" he describes in not one, not two, but twelve adjectives.
The "Read All About It" singer's November and December dates were first pushed back to May 2014, but will not take place until winter this year.
"The last 18 months have been mental, turbulent, up and down, round and round, amazing, horrible, happy, sad, frustrating, testing, trying and above all incredibly f**king stressful," he wrote on his website.
"I got hit by a car, got married (to Made In Chelsea's Millie Mackintosh) and then had my life turned upside down by an entirely unfounded arrest for something which I was subsequently not charged. A waste of time. Silly billy bully boys."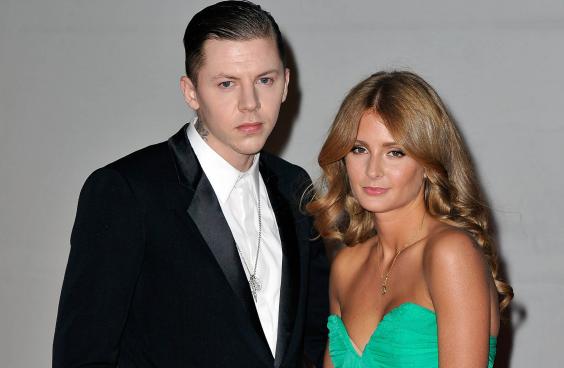 The British rapper is delaying gigs for the second time in six months as work on his third album Growing Up In Public keeps getting disrupted. Fans can expect to hear the record, originally scheduled for an October 2013 release, in August.
Green, real name Stephen Manderson, acknowledged "all the chaos" but insisted that he is "not sorry" that the album will be late.
"I'd be sorry if it was shit, there's no coming back from that," he said. "Albums are done when they're done, there is in fact no such thing as a late album – so there. On the other hand, I'm pretty sure people have released shit albums they've rushed."
Some fans were worried when Green 'did a Justin Bieber' and ' retired' on Twitter yesterday.
You know what, I've actually decided to retire - I am a let down, I am a tosser, I am a wanker, I am all of the things you're calling me.

— Professor Green (@professorgreen) April 14, 2014
But it was all a joke, with the 30-year-old following the message with "Like f**k am I!". "I appreciate your patience and I also tolerate your lack of," he wrote. "You're entitled to be p***ed off but it's a few months during which I'm going to bombard you with music."
On that note, he posted a taster of the first single, "I'm Not Your Man".
Reuse content