In his third studio album, the critically acclaimed To Pimp a Butterfly, Kendrick Lamar dealt with discrimination, hatred and hypocrisy, poignantly talking about the death of Trayvon Martin in single 'Blacker the Berry' and urging us to love each other, no matter our skin colour, in 'Complexion'.
Soon after TPAB's release the rapper performed the single 'Alright' at the BET Awards, a controversial performance that led one Fox News presenter to say how Lamar had done "more damage to young African-Americans than racism".
The song itself is about being able to stand strong through tough circumstances, knowing you will be alright in the end. Lamar responded to the criticism by asking Fox: "How can you take a song about hope and turn it into hatred?"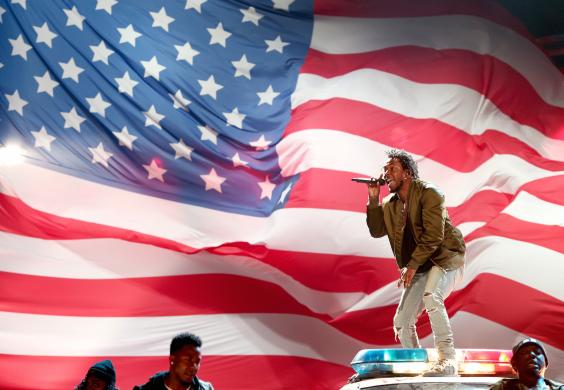 It's the perfect peaceful protest anthem as picked up by the students at Cleveland State University.
According to Concequence of Sound, the university was hosting a Black Lives Matter conference when things took a turn for the worse after a 14-year-old was taken in by police after being allegedly intoxicated.
Witnesses, however, claim police officers slammed him to the floor, sparking off a protest in which students stood together to block a police cruiser's path. While doing so they chanted the chorus to 'Alright'. Watch below.
Cleveland EMS confirmed to Fox News that pepper spray was used on the crowd but there were no injuries.
Lamar recently made headlines by saying he's not ready to stop using the N-word, and wants to reclaim it by using it in a positive way.
Reuse content