Apparently we do 'want it' after all.
Robin Thicke's "Blurred Lines" has been named the best-selling single of 2013 by the UK Official Charts Company after shifting close to 1.5 million copies.
The US singer topped singles charts worldwide with rappers Pharrell Williams and T.I, despite the hit being criticised for reinforcing rape myths and degrading women.
"Blurred Lines" became the longest running chart-topper of the year, spending five weeks at number one in the summer and 30 weeks in the chart in total.
French dance duo Daft Punk achieved the second highest-selling single of 2013 with "Get Lucky", a track that also features Pharrell Williams. Their song has sold 1.3 million copies to date, while Swedish DJ Avicii is in third place with 1.2 million sales of "Wake Me Up".
"Wake Me Up" sold 267,000 copies in its first week of release in June, making it the fastest-selling track of the year.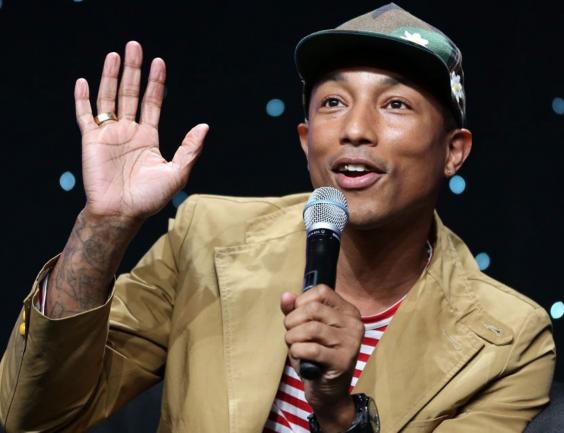 Williams told the Official Charts Company: "I'm humbled by all of the love the UK fans have shown. But, when you are working with incredible talent like The Robots and Robin, great things are bound to happen."
The rapper capped off a remarkably successful year by taking the final number one single of 2013 last weekend with his Despicable Me 2 song, "Happy".
Other best-selling songs were Passenger's "Let Me Go", Naughty Boy ft. Sam Smith's "La La La", Katy Perry's "Roar" and "Thrift Shop" by Macklemore and Ryan Lewis.
On its release earlier this year, "Blurred Lines", in which Thicke raps "I'll give you something big enough to tear you're a** in two", was banned by more than 20 UK universities in an effort to discourage "rape culture and lad banter" on campus.
The video features a fully-dressed Thicke dancing with topless girls and was described by feminist blog The Vagenda as "generally an orgy of female objectification".
disappointed, terrified and disturbed that blurred lines is the most bought single of the year

— kirsty (@lhommewalk) December 26, 2013
Thicke responded to criticism in an interview with GQ magazine, claiming that his video did not denigrate women "because all three [artists in the video] are happily married with children."
"We're the perfect guys to make fun of this," he said. "People say 'Hey, do you think this is degrading to women? I'm like, 'Of course it is. What a pleasure it is to degrade a woman. I've never gotten to do that before. I've always respected women."
In December, Thicke was named sexist of the year in a poll by the End Violence Against Women Coalition.
Reuse content