Responding to Taylor Swift's decision to pull her entire back catalogue from Spotify for "taking the word 'music' out of the music industry", the streaming service has made an impassioned defence of its business model revealing it has paid $2bn (£1.26bn) to artists since it launched.
Spotify CEO Daniel Ek said the business, which has to 12.5m subscribers, was fighting back against music piracy on the internet, which he said generated "nothing, zilch, zero" revenue for artists, by offering a combined free listening and subscription service that compensates the music industry.
He said the business had paid out $1bn to the recording industry and artists from 2008 to last year, and another $1bn since then.
The blog post by Ek comes a week after Swift pulled all her music from the popular streaming site as she released her new album 1989, which last week became the fastest-selling album for 12 years storming to the top of the charts.
"Music is changing so quickly and the landscape of the music industry itself is changing so quickly, that everything new, like Spotify, all feels to me a bit like a grand experiment," Swift told Yahoo, adding that she does not believe music is valueless and should be free.
"Taylor Swift is absolutely right: music is art, art has real value and artists deserve to be paid for it," Ek writes, adding: "We're working day and night to recover money for artists and the music business that piracy was stealing away."
But he explained he was "really frustrated" with artists and songwriters who say they've seen little or no money from streaming.
"As I said, we've already paid more than $2 billion in royalties to the music industry and if that money is not flowing to the creative community in a timely and transparent way, that's a big problem."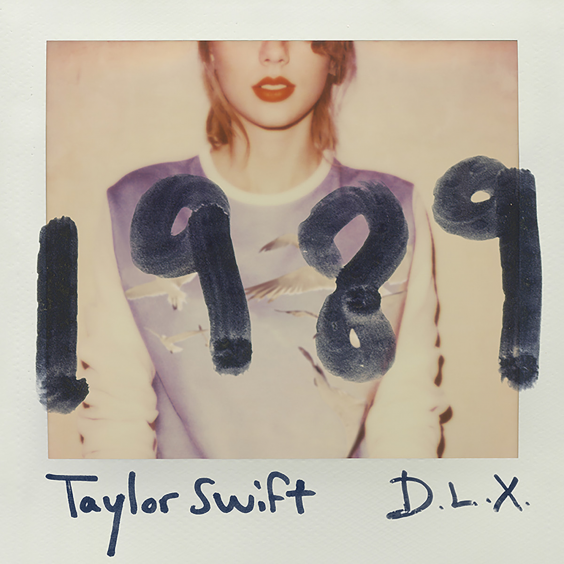 He went on to suggest that Spotify had been unfairly targeted because Swift's music was still available for free on other sites.
Ek blogged: "You can't look at Spotify in isolation, even though Taylor can pull her music off Spotify (where we license and pay for every song we've ever played), her songs are all over services and sites like YouTube and Soundcloud, where people can listen all they want for free."
"To say nothing of the fans who will just turn back to pirate services like Grooveshark. And sure enough, if you looked at the top spot on The Pirate Bay last week, there was 1989..."
Swift's single "Shake It Off" came joint top of a list of the global most-listened to Spotify tracks last week.
Spotify's Top 10 most streamed tracks 3-9 November 2014
The following list represents the most streamed tracks on Spotify, based on the number of people who shared it divided by the number who listened to it, from 3 November to 9 November via Facebook, Tumblr, Twitter and Spotify.
US
1. Hozier, "Take Me To Church" (Columbia Records)
2. Maroon 5, "Animals" (Interscope Records)
3. Sam Smith, "I'm Not The Only One" (Capitol Records Ltd.)
4. Tove Lo, "Habits (Stay High)" (Island Records)
5. Meghan Trainor, "All About That Bass" (Epic Records)
6. Ariana Grande, "Love Me Harder" (Republic Records)
7. Sam Smith, "Stay With Me" (Capitol Records Ltd.)
8. Echosmith, "Cool Kids" (Warner Bros.)
9. Calvin Harris, "Blame" (Columbia Records)
10. Jeremih, "Don't Tell 'Em" (Def Jam Records)
UK
1. Ed Sheeran, "Thinking Out Loud" (Atlantic Records UK)
2. Meghan Trainor, "All About That Bass" (Epic Records)
3. Calvin Harris, "Blame" (Columbia Records)
4. Jessie J, "Bang Bang" (Republic Records)
5. Sam Smith, "I'm Not The Only One" (Capitol Records Ltd.)
6. Lilly Wood and The Prick, "Prayer in C - Robin Schulz Radio Edit" (Warner Music Germany)
7. One Direction, "Steal My Girl" (Syco Music)
8. Sam Smith, "Stay With Me" (Capitol Records Ltd.)
9. Ed Sheeran, "Don't" (Atlantic Records UK)
10. G.R.L., "Ugly Heart" (Kemosabe Records/RCA Records)
GLOBAL
1. Taylor Swift, "Shake It Off" (Big Machine)
1. Calvin Harris, "Blame" (Columbia Records)
2. Meghan Trainor, "All About That Bass" (Epic Records)
3. Maroon 5, "Animals" (Interscope Records)
4. Sia, "Chandelier" (RCA Records)
5. Avicii, "The Days" (Universal Music AB)
6. Ed Sheeran, "Thinking Out Loud" (Atlantic Records UK)
7. Sam Smith, "Stay With Me" (Capitol Records Ltd.)
8. Jessie J, "Bang Bang" (Republic Records)
9. Hozier, "Take Me To Church" (Columbia Records)
10. Sam Smith, "I'm Not The Only One" (Capitol Records Ltd.)
Reuse content