The future of one of Britain's biggest festivals is in doubt, after the discovery that ospreys protected by law are nesting on the Strathallan estate, Perthshire – the site of this July's T in the Park festival.
The osprey is a 'schedule 1' protected species; there are only around 200 breeding pairs left in Britain, and anyone found guilty of disturbing their nest can face up to six months in prison and/or a £5,000 fine.
Footage showing a pair of ospreys returning to their nest on the estate emerged yesterday. It was taken by a supporter of the Strathallan T Action Group, which is opposed to the festival taking place.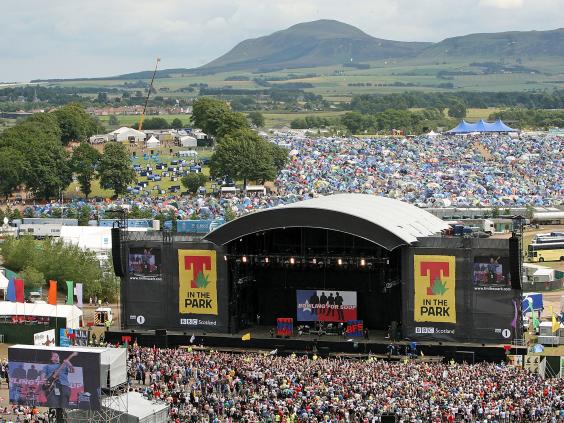 "We are delighted the ospreys are safely back at Strathallan. We have video footage from both yesterday and today, showing they are nesting," said a spokesperson for the group.
RSPB Scotland contacted Police Scotland on Monday to advise them that the rare birds had been seen back at the estate. Police subsequently ordered DF Concerts, the festival's organisers, to remove a 'cherry picker' crane which had been put near the nest.
There should be a 750 metre 'buffer zone' to protect the birds from any disruption from the event, say campaigners.
Local residents are already divided by the arrival of T in the Park, which was previously held at Balado, Kinross. This year's line-up includes acts such as The Prodigy, Kasabian, and Noel Gallagher. Hundreds of letters of objection and support have been sent in response to a planning application by the event's organisers, and a decision by Perth and Kinross Council is due next month.
In a statement, a spokesman for RSPB Scotland said the charity "will continue to work with all parties to see if any contingencies might be available to allow the event to proceed and for the birds to be given the required space and freedom they require so they will enjoy a successful breeding season."
A spokesperson for T in the Park said: "We can confirm that Osprey have returned to Strathallan." They pledged to "liaise with the relevant organisations to ensure the protection of the birds," and added: "we'd also like to assure fans that the festival will go ahead. The decision on our planning application will still be made in May and we remain confident that the event will take place at Strathallan."
Reuse content