The theory that Frank Ocean named his latest album Blonde/Blond after the feminine and masculine versions of the word, in a nod to gender fluidity, is a nice one, but there's no reason it be the only reference point for the title.
Frank is a cinephile, even listing his favourite movies in the magazine that accompanied the album, and, many weeks after the LP dropped, a fan has spotted a possible allusion to Tarantino.
Below is a still from Kill Bill Vol. I and an image from his magazine that ended up being widely used in reportage of the album: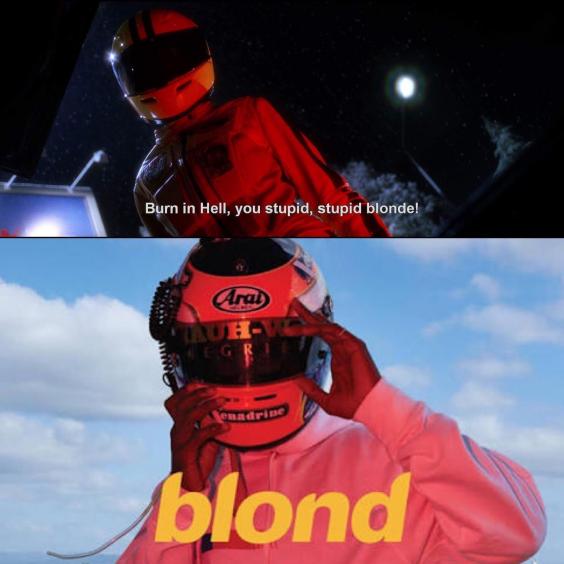 The musician and the filmmaker are both craftsman and are familiar—Frank was supposed to have a song, "Wise Man", on Tarantino's Django Unchained soundtrack (it ended up featuring in Antoine Fuqua's Southpaw).
It's possible this is all a coincidence, Frank is obsessed with all things vehicular after all, something he's put down to a "straight boy fantasy", but I could imagine him soaking up the aesthetics of Tarantino's work.
Perhaps straying into tin foil hat territory, one fan argued: "Kill Bill Vol.1 the ultimate revenge story. Blond the ultimate revenge against Def Jam" (Frank is thought to have self-released Blonde after falling out with the label).
Reuse content