Sir Paul McCartney has long rued the moment that Michael Jackson outbid him to secure the rights to some of The Beatles' biggest hits.
The tunes in the Associated Television Corporation's back catalogue, which include "Yesterday" and "Let It Be", cost the late King of Pop $47.5m (£30m) in 1985 before it was merged with Sony's catalogue.
The Sony/ATV joint venture, of which the Jackson Estate owns 50 per cent, is now worth about $2bn – and while record labels have seen income from selling music to the public dwindle because of downloading and streaming, licensing music is still big business, with hits able to go on earning their rights-holders millions of pounds long after they left the charts.
This week, major music rights holder BMG announced it had bought Katrina & the Waves' "Walking on Sunshine", one of the most successful UK songs of the past three decades. In a deal reported to be worth £10m, the group bought the Kyboside catalogue, which includes almost all of the band's songs including "Love Shine a Light", which won the Eurovision Song Contest in 1997.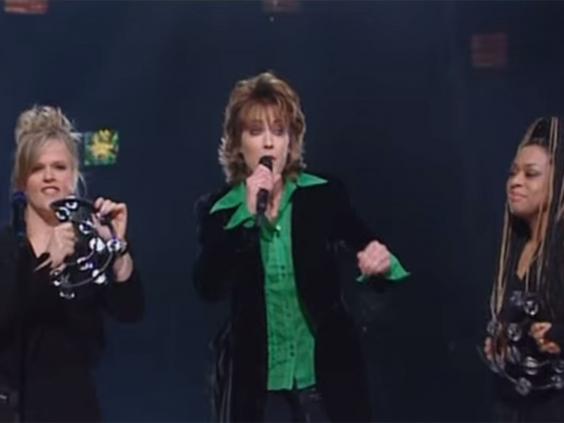 The jewel in the crown is "Walking on Sunshine", released in 1985 and reaching number eight in the UK Singles Chart. It has been played on the radio ever since and is used regularly in advertising, films and TV shows. It has been covered by artists ranging from Dolly Parton and the cast of Glee to the Muppets.
Alexi Cory-Smith, executive vice-president of BMG UK, said: "'Walking On Sunshine' is a classic copyright, an instantly recognisable song and a very powerful addition to our roster." It is estimated to generate $1m a year, making it one of the most lucrative songs ever.
"'Walking on Sunshine' is a proven money maker," agreed Chris Carey, chief executive of Media Insight Consulting. "There is significant value to catalogues that include already successful songs, they remain lucrative for years. You get these songs that are spectacular like that. Writing new songs is obviously risky, so investing in something you know is successful has a huge appeal."
Copyright remains with the songwriter's estate for 70 years after their death as well as 95 years after the recording is made, which means a lot of money can be made from licensing the tunes.  Mr Carey said: "With music we describe as 'evergreen' you can command a high price because you expect it to have value for a long, long time yet." Examples include "Every Breath You Take" by The Police and "Sweet Dreams (Are Made of This)" by the Eurythmics.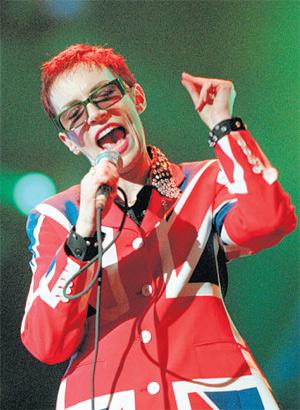 "This is serious money," he added. "It is also separate to what artists earn on their live performances." Rights are increasingly important in a world where streaming services and piracy mean consumer revenues are falling.
In the UK, PRS for Music – the society for songwriters, composers and music publishers – collected more than £660m last year. Mr Carey believes the figure will remain similar over the next decade though may rise to £700m. PPL, the Phonographic Performance Limited, does the same for artists and brings in about £140m a year.
The master recording is owned by a record label and the rights to the song are owned by the composer and a music publishing company. The rights holders split royalties on every track sold digitally or on CD and when it is used in adverts or in bars and sports stadiums. Then there are licensing fees for film, television and online. Songwriters get paid for radio plays.
The top 10 highest-grossing songs in the history of music royalties were revealed in a BBC4 documentary and included tracks by The Beatles, The Police and The Righteous Brothers. The most lucrative was "Happy Birthday", earning around $2m a year for music publishers Warner Chappell, who bought the rights in 1990.
Writing a Christmas song is lucrative as three of the top 10 were festive numbers – "White Christmas", "Santa Claus is Coming to Town" and "The Christmas Song".
According to Forbes, the music publishing business generates about $6bn a year in royalty income, attracting  serious financial investors. A Dutch pension fund bought the Rodgers & Hammerstein catalogue in 2009, while in 2012 a consortium including private-equity investors bought EMI Music Publishing's 1.3 million songs.
Mr Carey said: "For a frontline hit they are looking at streaming, licensing, sales. For back catalogue it's broadcast revenues, royalties from TV and radio. Some online exploitation. Public performance is probably the big piece, music used in pubs, bars [and] clubs."
Money-spinning melodies the world's richest songs
1 Happy Birthday: Hill Sisters (estimated earnings £30m)
2 White Christmas: Irving Berlin (est £24m)
3 You've Lost that Loving Feeling: Barry Mann,  Cynthia Weil, Phil Spector (£20.5m)
4 Yesterday: John Lennon, Paul McCartney (£19.5m)
5 Unchained Melody: Alex North, Hy Zaret (£18m)
6 Stand By Me: Ben E King, Jerry Leiber, Mike Stoller (£17.5m)
7 Santa Claus Is Coming to Town: Haven Gillespie, Fred Coots (£16.5m)
8 Every Breath You Take: Sting (£13.5m)
9 Oh, Pretty Woman: Roy Orbison, Bill Dees (£13m)
10 Christmas Song: Mel Torme (£12.5m)
Source – The Richest Songs in the World documentary BBC4