Will Smith's return to music after a decade was underwhelming to say the least. Luckily, the Fresh Prince has a chance to make it up to fans as he's announced a new album and a world tour with the one and only DJ Jazzy Jeff.
Speaking to Zan Lowe on his Beats 1 radio show, Smith said he had recorded 30 new songs, saying there are "six or seven tracks that I really, really like. I'm just trying to get the ideas to come out right." 
He said: "Right now, creatively, the only struggles I have are figuring out a way to say the things that I want to say in a way that's still fun and inspiring."
The actor - who began his career as one half of the hip-hop duo DJ Jazzy Jeff & The Fresh Prince - added that he had entered the studio between shooting the upcoming Suicide Squad film.
Lowe and Smith went on to discuss the recent resurgence of old school hip-hop, citing Dr Dre and Run the Jewels as "the first generation of hip-hop artists that are turning 40 and 50 and want to keep spitting. I guess 40 is the new 30, at least. Maybe 50 might be the new 30 right now. I'm interested in pushing the envelope of spitting."
They then spoke about Smith's son, Jaden. Apparently Jaden had told his father to rap off his iPhone, but he was having none of it: "You can't rap off an iPhone!"
Toward the end of their 20 minute talk, Smith went on to talk about a possible tour: "I'm pretty certain I'm going on tour. Jeff and I have never done a full tour: I was always on The Fresh Prince of Bel Air, making a movie. This summer could be the first time we go out on a full world tour - I'm terrified."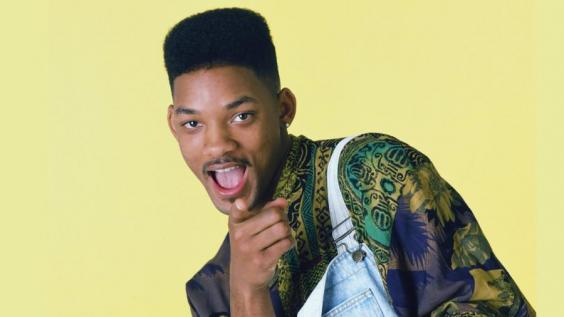 DJ Jazzy Jeff & The Fresh Prince grew to worldwide fame in the late 1980s, winning the first Grammy Award for Best Rap Performance in 1989 for their track "Parents Just Don't Understand".
The duo split but both continued with solo careers, Smith having phenomenal success with the song "Switch" while DJ Jazzy Jeff went on to become a respected underground DJ - his most recent work includes doing scratches and overdubs for the film Straight Outta Compton.
Reuse content