Will Young is painted white with black netting clouding his vision, fighting a creature with the head of a bull on the body of a man, the Minotaur. Such is the scene that plays out in the video for his latest track "Like a River", representing Young's ongoing battle with his demons.
"It's what art should be about, it teaches you so much about your life and the better the art, the more depth behind it," he says.
It's a haunting accompaniment to a song with a dark backstory: "Like a River" was inspired by bullying during his days at prep school. "It was very archaic, it was not nurturing or nourishing at all," he says. "It really affected me, but there's also a beauty to [the track], I'm like, 'You need to go, I need to let you go'. It was really empowering."
The former Pop Idol winner has always been one of the most interesting talent-show graduates; however with the album 85% Proof, he has now distanced himself even further from the pack. It "definitely [involved] more lateral thinking" than his previous releases, he says, and bears a creative daring that's partly down to his new "zen" demeanour and record label, Island.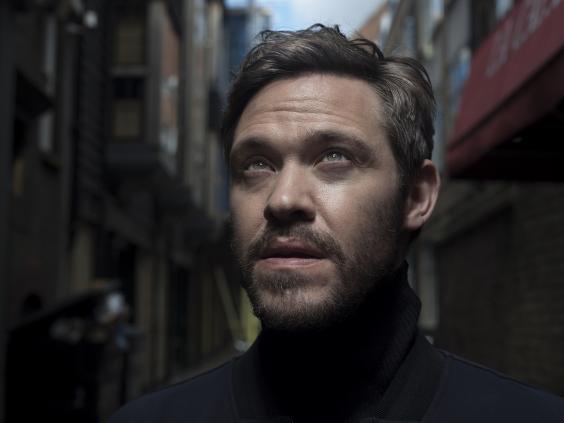 President Darcus Beese allowed him the time and space to make the music that he wanted to make and so Young went away, with long-time collaborators Jim Eliot and Mima Stilwell of electro-pop group Kish Mauve, and came up with an eclectic mixture of songs with no unifying sound. 85% Proof features R&B, Seventies pastoral folk, country music, disco and a piano ballad. It's a result of carefree experimentation thanks to a new approach to songwriting, where the lyrics, about joy, love, and the world around him, would be written before the melody.
Young switched to Island from Sony at the end of his 10-year contract in 2012, which saw him enjoy three No 1 albums and more than nine million record sales. He doesn't feel the weight of expectation from Island to match those achievements and he's laissez- faire about the release of 85% Proof. "You can't be scared, it's just like playing a game of chess, you've got to deal with things as they come along," he says.
"This is the first record where I literally would be happy to put out any song, I think they are all great and I can do no more … my granddad used to say to my grandmother, 'Margaret, I've done the salad dressing, I can do no more'. So, I've done the salad dressing, I can do no more!"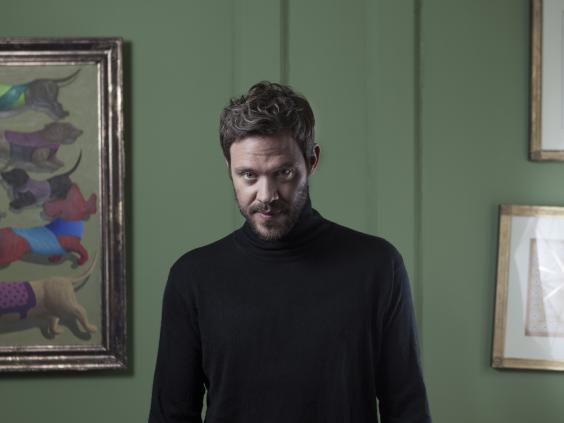 Young hasn't always been so self-assured, however. He battled depression during a dip in popularity in 2009, when the single releases from his fourth album failed to reach the top five in the charts. And he had what he deems a "crazy year" in 2004, when he starred in BBC film Mrs Henderson Presents, "got a bit insecure" and "rude" and was micro-managing all aspects of his career – going into marketing meetings at Sony and doing presentations on how he thought his album campaign should play out.
In fact, he faced career difficulties from the very beginning. When he won Pop Idol, he was the surprise victor – beating Simon Cowell's favourite, Gareth Gates. A feud between Cowell and Young played out on screen during the series and remains raw; Cowell labelled Young "obnoxious" in an ITV talent show documentary in 2012.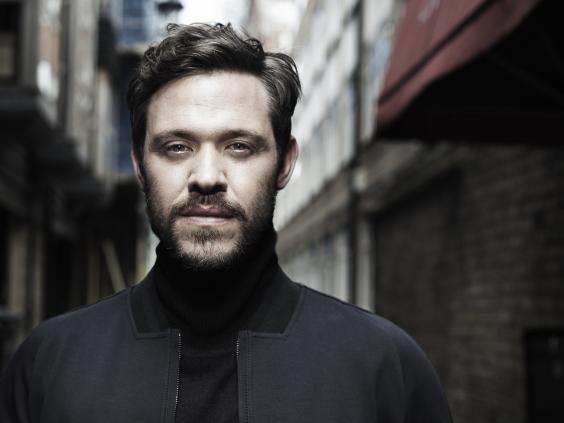 He signed to Cowell's label after Pop Idol, but the Spice Girls' manager, Simon Fuller, took charge of Young's career. Fuller moved the artist into another of Sony's sub labels, RCA, after his third single, where he stayed until 2012. Was he ever worried Cowell would sabotage his career? "He'd go in the press and say things, but I never worried because I said to Simon Fuller, 'Is this man going to destroy my career?' Simon said, 'Not with me around'."
For Young, it's no longer personal. "I'm not angry any more, I'm interested. I'd love to sit down with [Cowell], interview him on radio. I just think we're such different people .... He really doesn't like me and continues to slag me off. I'm like, 'Why?' You've got to ask the question, 'Why do you want to hang on to that?'"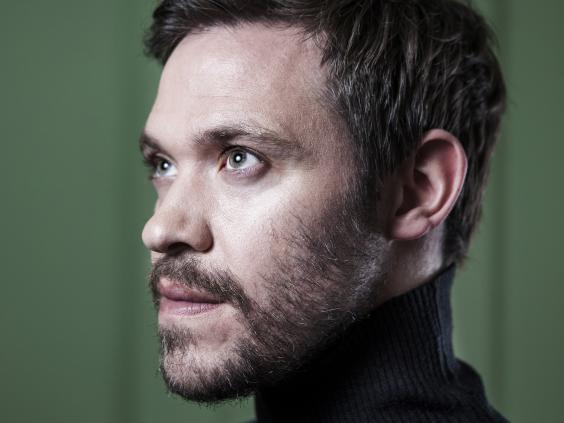 However, Young's time at Sony was ultimately a happy one, thanks largely to smart decisions made by Fuller, who stopped him from agreeing to Pepsi and Wella advertising deals. "Sony missed out on a chunk of money and he didn't mind that, he said, 'This isn't right for you'." Fuller teamed Young with music video director Baillie Walsh (who has worked with Oasis, Saint Etienne, New Order and Massive Attack) and his second video for "Light My Fire" was black and white and based on the life of Andy Warhol muse Edie Sedgwick. "You wouldn't think that's what a second video from a talent show contestant would be, and I think that set the bar," he reflects.
The singer likes Island for taking a "360-degree approach" to his career and encouraging his work as a political commentator and campaigner: Young recently made headlines for describing the general election as a "wet fart". Gay rights is top of his agenda – earlier this year, he stood outside the house of Nicky Morgan, Secretary of State for Education and Minister for Women and Equalities, with a sandwich board revealing some eye-opening statistics after she failed to respond to his incessant tweets.
Inspirational quotes about LGBT rights
Inspirational quotes about LGBT rights
1/27 Caitlyn Jenner

"Why do people think it's OK to ask deeply personal questions when you're transgender?"

Reuters / Vanity Fair

2/27 Kanye West

"Look, I can be married to the most beautiful woman in the world, and I am. I can have the most beautiful little daughter in the world, and I have that. But I'm nothing if I can't be me. If I can't be true to myself, they don't mean anything," the rapper said about Jenner.

Getty Images

3/27 Stephen Fry

"Homosexuals are not interested in making other people homosexuals. Homophobes are interested in making other people homophobic."

Rex

4/27 Hillary Clinton

"Gay rights are human rights."

Getty Images

5/27 Anderson Cooper - Journalist and TV host

"The fact is, I'm gay, always have been, always will be, and I couldn't be any more happy, comfortable with myself, and proud."

Getty Images

6/27 Laverne Cox - Actress

'"We are not what other people say we are. We are who we know ourselves to be, and we are what we love."

7/27 PM David Cameron

"I am proud that we have made same-sex marriage happen. I am delighted that the love two people have for each other — and the commitment they want to make — can now be recognised as equal."

AFP/Getty Images

8/27 Kellie Maloney

"We don't have a choice. People think we wake up one morning, put a dress on and be a woman. I knew about it when I was very young but I was brought up in a male world and had responsibilities, I was frightened and I wanted to beat it. I didn't want to lose my friends. In the end I was so depressed and so desperate, I tried to commit suicide about three times."

Getty

9/27 Ellen DeGeneres - comedian and TV host

"To me beauty is about being comfortable in your own skin. It's about knowing and accepting who you are."

10/27 President Barack Obama

"Just to prohibit somebody who cares about another person, it just seems to me that's not what America's about. Usually, our constitutions expand liberties, they don't contract them."

AFP/Getty Images

11/27 Zac Efron - Actor

"To me, being gay was just another way that you can be."

Getty Images

12/27 Lance Bass - former NSYNC member

"The thing is, I'm not ashamed - that's the one thing I want to say. I don't think it's wrong, I;m not devastated going through this. I'm more liberated and happy."

Larry Busacca/Getty Images

13/27 Ed Miliband - former Labour leader

"Whether you're gay or straight, you should be able to signify your commitment, your love, with the term marriage."

Reuters

14/27 Kate Bornstein - Author

"Gender is not sane. It's not sane to call a rainbow black and white."

Getty Images

15/27 Adam Levine - Maroon 5's singer

"Maybe we should make straight marriage illegal. It doesn't seem to have a very high success rate."

GETTY IMAGES

16/27 Tom Daley - Olympic diver

"I felt so alone and trapped in who I was... for people to be so supportive about it has been amazing."

17/27 Kurt Cobain - Former musician

"I'm not gay, although I wish I were just to piss off the homophobes."

Getty Images

18/27 Jay-Z - Rapper

"You choose to love whoever you love. It's no different than discriminating against blacks."

PA

19/27 Brittney Griner - Basketball player

"I am a strong, black, lesbian woman. Every single time I say it, I feel so much better."

Rex Features

20/27 Daniel Radcliffe - Actor

"You don't have to be gay to be a supporter, you just have to be human."

Getty Images

21/27 Elle Page - Actress

"I am tired of hiding and I am tired of lying by omission... I suffered for years because I was scared to be out... I'm gay."

Getty Images

22/27 Michael Sam - NFL player

"I want to own my truth... No one else should tell my story but me."

Getty Images

23/27 Pink - singer

"I think the best day will be when we no longer talk about being gay or straight... It's not a gay wedding, it's just a wedding. It's not a gay marriage, it's just a marriage."

24/27 Jason Collins - former NFL player

"When I acknowledged my sexuality, I felt whole for the first time."

GETTY IMAGES

25/27 Ricky Martin - singer

"Acceptance has to come from within and this kind of truth gives me the power to conquer emotions I didn't even know existed."

26/27 Frank Ocean - Musician

"I believe that marriage isn't between a man and a woman; but between love and love."

Getty Images

27/27 Elton John

"So I am deeply saddened and shocked over the current legislation that is now in place against the LGBT community here in Russia. In my opinion, it is inhumane and it is isolating."

Getty Images
"[The board said] 23 per cent of young gay people try and commit suicide, 52 per cent will self-harm and 98 per cent find the derogatory use of the word 'gay' offensive. They are not doing anything about it and it fucks me off! I had this hysterical Twitter [spurt saying], Hi Nicky Morgan, kept on going, and then I copied in The Sun, The Independent and The Times, and got a reply within half an hour. I said to her, 'I want to address this, it's insulting'."
"She glossed over it … don't gloss over it! Then she wouldn't make the meeting [we had set up], this went on for another month. I finally said, 'I've had enough. I'm coming to stand outside your apartment'. And I'll do it again, but I need to go about it a different way, I need to try to work on [pushing for] a White Paper or something. I'd love to go into a [Commons] select committee."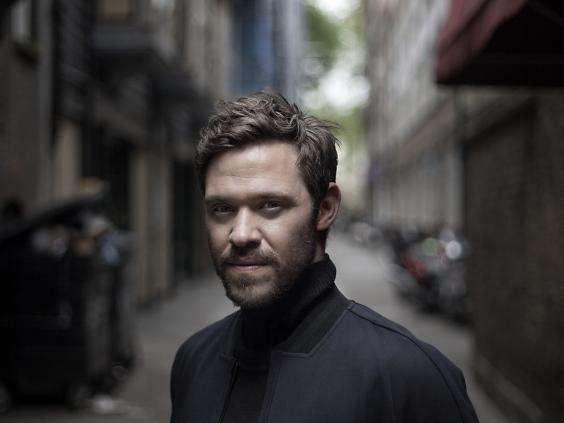 In the video for "Love Revolution", the first single released from 85% Proof, Young is a grinning, evangelical salesman selling faceless products to his brain-dead followers. Its anti-consumerist message wasn't accidental. "It's all about labelling and presentation," he explains. "And that can be seen in music, you can have a lot of fluff around some music but there's nothing really in it, it's just about selling it, it should be about putting something out there that's part of you as the creator."
85% Proof is out 22 May.