Pop artists are finding new ways of reaching No 1. Two very different groups are making new albums available in single-copy sales to the highest bidder – one solitary copy of each for the whole world.
Wu-Tang Clan, the New York hip hop collective who Rolling Stone magazine called "the best rap group ever" will sell the one copy of their album Once Upon A Time In Shaolin. The record comes in a silver and nickel casket, with bids invited via Paddle8, the on-line venture that has marketed works by the artists Gerhard Richter and Damien Hirst.
The Sexual Objects, meanwhile, an indie-rock group fronted by Edinburgh's Davy Henderson, formerly of John Peel favourites the Fire Engines, have put the only vinyl copy of their album Marshmallow on eBay. The winning bidder will be all set to launch a pop-up record company.
"They'll own these recordings in perpetuity," says Henderson. "Whoever buys it will also get digital audio files and the artwork. They can manufacture the thing and sell it however they want. Or they could just keep it in a vault for ever." The latest bidding on the Sexual Objects album stands at £3,100.
Wu-Tang Clan's Robert Diggs, aka RZA, says he's been offered several million dollars for the sole copy of their album. The Wu-Tang sale was announced via the website of Forbes. "[This] should be considered a piece of modern art," RZA told them. "Think about the [Michelangelo] sculpture of David. It's a fingerprint in history. That's how it is with Once Upon A Time In Shaolin." The Sexual Objects auction was revealed while the band were playing a live session at BBC6Music.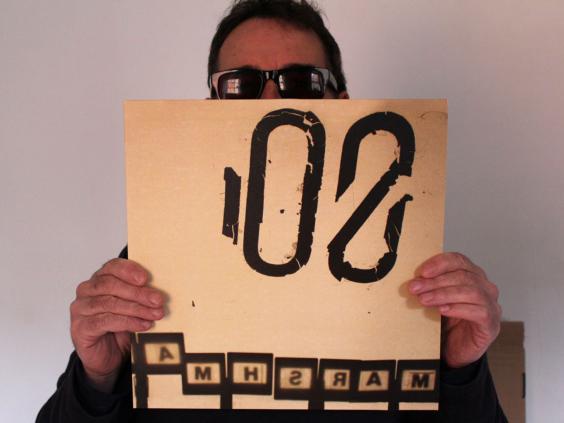 "It's an experiment," Henderson says of the auction. "It's one born from real desperation. If you can't afford a plugger, what are you meant to do?  We had to think of another way to sell ourselves – and one that would have a kind of danger to it.  I wanted to see if I could get the same thrill as when the first Fire Engines record was played by John Peel."
Both releases offer a response to the internet's effect on the dissemination of music. With the Sexual Objects album, instead of the music entering the world and then anyone acquiring it for free, the music is all paid for but then uniquely owned by an individual. The Wu-Tang release responds to the digital dilution of music's commercial value by, seemingly, making their music worth an instantaneous millions.
There have been similarly rarified release strategies in the past. With his 1983 album Music For Supermarkets, French electronic composer Jean Michel Jarre sold the one copy  by auction for charity.
Music-lovers have until 3.15pm today to bid for Marshmallow. What will Henderson be doing? "Reciting Robbie Burns," he says, "and hoping we get enough money to make another record."
The Sexual Objects play Sneaky Pete's in Edinburgh on Thursday, as part of Independent Venue Week
Reuse content