In 1967, Bob Dylan vanished into a hole in the ground.
The previous year, a motorbike accident had allowed him to cancel the remainder of a world tour whose violently divisive, deeply thrilling music had been fraying his nerve-ends and, perhaps, ability to live much longer. The Bob Dylan of 1966, who since the previous year had released three revolutionary LPs climaxing with the double album Blonde on Blonde, looked like he was made of electricity by the time a voice in the dark in the Manchester Free Trade Hall bellowed "Judas!" at what became the world tour's shuddering finish. Permanently hidden by shades, wire-thin and wired on who knew what, this Dylan seemed ready to flare up and burn to nothing in the white heat of the music he was making.
The Bob Dylan of 1967, by contrast, was a healthy family man, who dropped his five-year-old daughter at the school bus stop each morning, then at noon went to the house known as Big Pink, which members of his touring band, the Hawks, were renting in nearby West Saugerties. He diligently typed new songs upstairs, then went into the cinder-block basement and recorded them with the Hawks. "It was all a goof," Robbie Robertson, the leader of the Hawks, later The Band, told Greil Marcus. "Reefer run amok."
But this music, never meant for release, has become as legendary as the work that preceded it. The Basement Tapes, including a tantalising 16, over-dubbed, versions of the songs, went Top 10 in 1975. Rock's bootleg industry had already begun with 1969's Great White Wonder, which put nine "basement" recordings into wide circulation. A five-CD, 161-track Genuine Basement Tapes bootleg was available by the 1990s. Now November will finally see the official release of the 138-track, five-CD The Basement Tapes Complete. Alongside this will be Lost on the River: The New Basement Tapes, a further 20, newly discovered, Dylan lyrics from the period, musically finished by a band including Elvis Costello, My Morning Jacket's Jim James and Marcus Mumford. The Basement seems bottomless.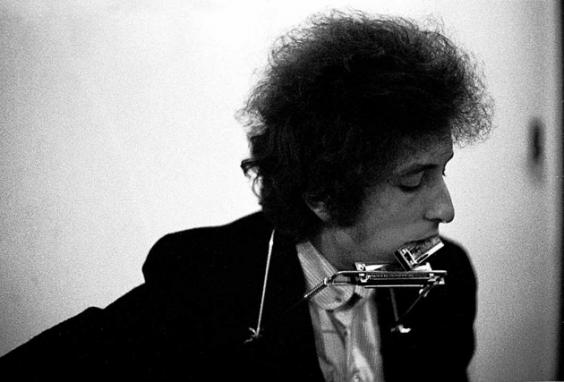 It certainly appeared that way in 1967, as Dylan and the future Band spent the spring and summer happily recording obscure country and folk tunes, daft novelty songs and Dylan originals (some co-written by Band members). A 16-song acetate was circulated in 1968 for the use of potential hit-makers. "We listened with dumbstruck awe," Fairport Convention's Ashley Hutchings remembered to me. "The sound was almost underwater at some points. That made it seem all the more mysterious and unattainable, as if it came from this subterranean world. As we subsequently found out, it did!"
The anthemic "I Shall Be Released" is one sort of Basement song. "Lo and Behold!" is more typical of their gnomic quality, with lyrics pulled from some arcane wellspring of folk riddles and back-alley talk. But then, Dylan and Richard Manuel's "Tears of Rage" begins, in Manuel's heart-rending, high voice: "We carried you in our arms/ On Independence Day..." It alludes to sorrow and fury between generations but nothing is spelt out.
Though so little of Dylan's carefree 1967 music was officially released, its impact has been huge. The Band's own music was forged by the experience. Their 1968 debut, Music from Big Pink, introduced American rock's most musically brilliant group, and sent their peers back to rock's roots.
The actual, nondescript, basement in upstate New York and the music that was actually made there has anyway long been superseded by the myth. Music made in the literal underground, ignoring cultural norms, is the potent idea this soon-to-be-public secret music offers us.
'The Basement Tapes Complete' will be released on 4 November, and 'Lost on the River: The New Basement Tapes' on 11 November
Reuse content