Above Somerset House, a tempest looms, and the threat of a torrential downpour lingers for the duration of George Ezra's slot.
It's a noticeably short set, as Ezra only has the one album, but a bold version of Macy Gray's "I Try" suggests he could have covered a few more artists to bulk it out.
His particular brand of folk-pop is nothing new, but Ezra's voice is certainly unique, and he sings buoyant renditions of "Budapest" and "Listen To The Man" – the problem is that he's been mis-marketed by a label keen to cache in on the Jake Bugg hype and push their artist as a similarly broody singer-songwriter.
Success comes from how Ezra manages to draw on his influences – Guthrie, Dylan, etc – without appropriating them. A John Wayne drawl and Johnny Cash bass-baritone belies his age and slender frame, and he injects a casual threat into "Leaving It Up To You".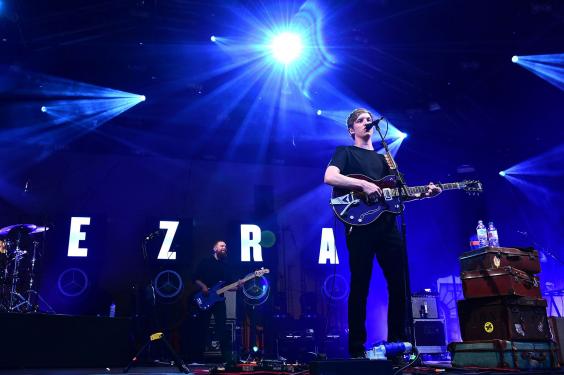 Closing on "Did You Hear The Rain?", with its dark, "Feeling Good" intro and opposing sentiment; his cries of "Lucifer's Inside" and the raging, stormy instrumentation make for an atmospheric finish.
Reuse content