Returning with his fourth album, Higher Than Here, James Morrison croons his way back to the London stage as he performs a selection of his new, rasping soul-pop songs.
Following the release of 2011's The Awakening and the news of his father's death, Rugby-born Morrison has spent the last 3 years away from it all, enjoying his time as a first time father and "mowing the lawn quite a lot."
Now with a new album to promote, he's clearly excited to be back as he bounds onstage, hi-fiving audience members and opening with Motown-tinged ballad, "Under the Influence" from his breakthrough debut, Undiscovered.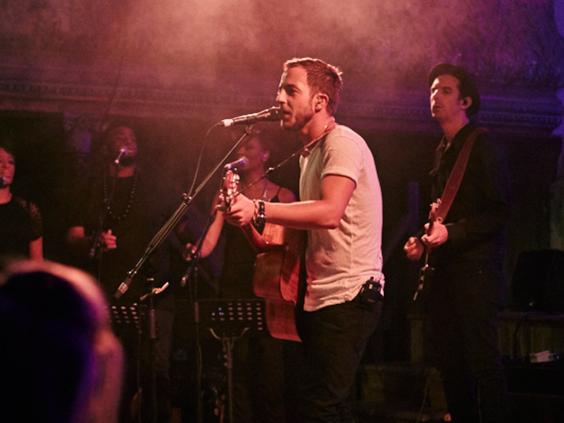 Radio 2 favourites: "You Give Me Something" and "Wonderful World" still glean dull, hymn-like singalongs from the crowd and Morrison moves away from that bland, contemporary folk-soul with his new songs.
"Higher Than Here", "Demons" and "Heaven to a Fool" show Morrison's knack for a well constructed chorus build, the latter exuding Sam Smith's high pitched intensity with the momentum of Adele's "Rolling in the Deep".
He may offer an uncool brand of easy-listening, soul-pop but what Morrison lacks in grit he makes up for in honest, rousing songs that has awarded him a strong fanbase of unimaginative music listeners.
Reuse content