Julia Holter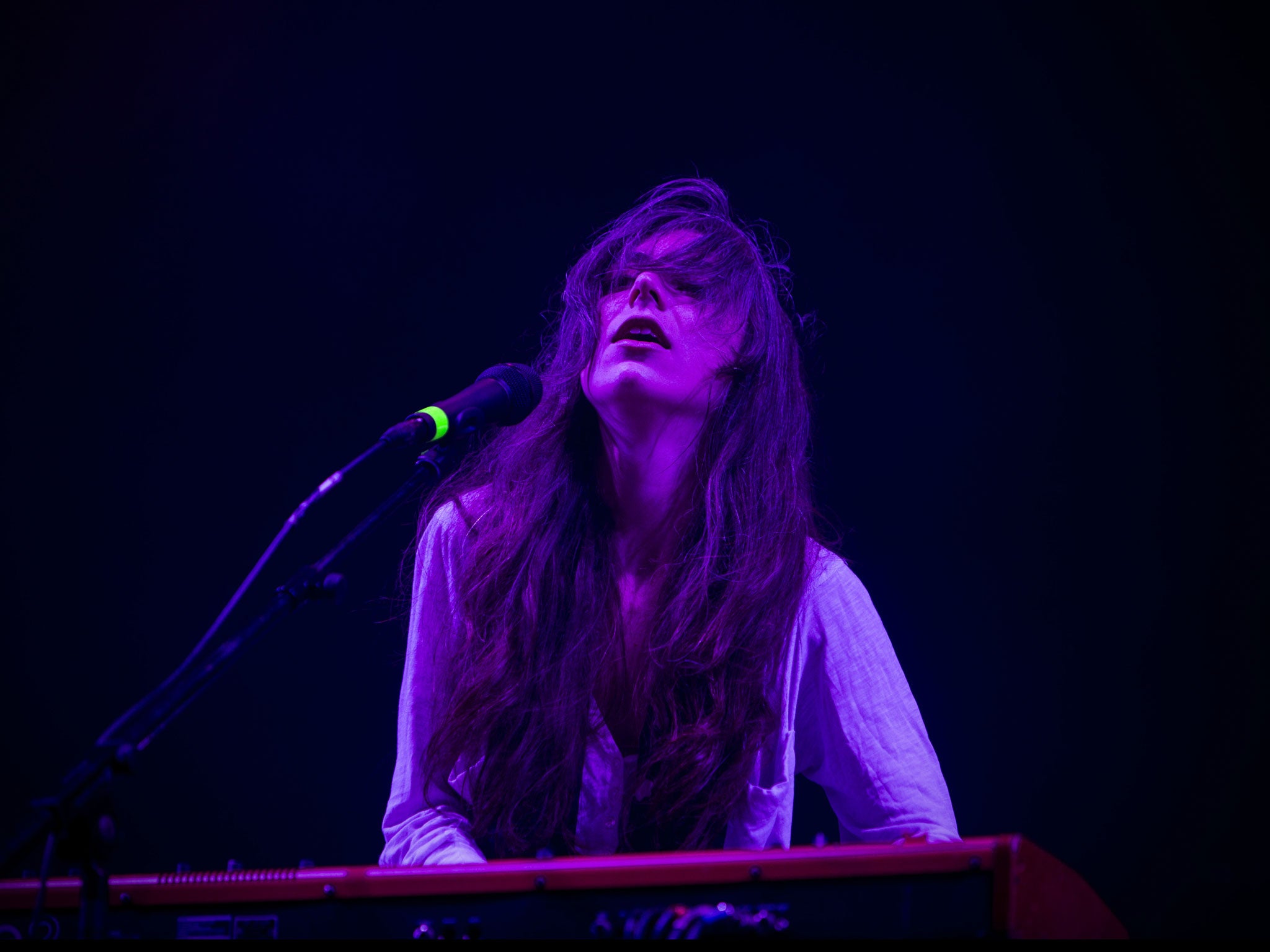 Tuesday, November 15, 2016 - 13:00
Julia Holter, Shepherd's Bush Empire, gig review: Dramatically textured and intensely stirring
5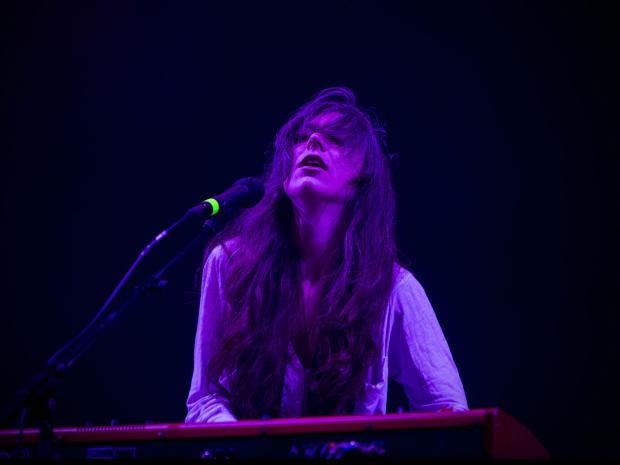 There's an unsaid expectation placed upon singer-songwriters – that is, those who set themselves at the forefront of the artistry, without the guise of a band name to hide behind – to be plainly confessional. With Julia Holter, that expectation is met in as many ways as it isn't. Lyrically, she's unrelentingly enigmatic, drawing allusions to Euripides in one song and referencing French art-house in the next, conjuring and retiring characters over the course of a few minutes. But musically, it immediately feels informed by true emotions gathered through introspection – especially so on Have You in My Wilderness, Holter's most recent album, which occupied the upper reaches of so many best-of lists in 2015.
It features prominently tonight, during a dramatically textured and intensely stirring performance. We see both sides of Holter – as the pop-leaning songwriter, and as the avant-garde composer. A former student of composition at California Institute of the Arts, esoteric arrangement has always been a driving component of her music, even as she has progressed from the left-field electronics of 2011's Tragedy – very much an album to be taken as the whole – to this latest release, a collection of songs that each have greater singularity, but, crucially, don't show any withering of compositional ability. "Feel You" has lyrics of escape ("You know I love to run away from sun"), a drum beat that constantly rebuilds itself with the help of tricky bass playing, and Holter's harpsichord, which gives it all a medieval tinge. It has an effortless serenity, as do other cuts off Have You in My Wilderness, such as "Silhouette" and the tentative jazz exploration of "Vasquez". 
With trips back to Tragedy, Holter is at her experimental best. "So Lillies", which in its recorded form grows out of a field recording into sparse vocal layering, benefits from greater instrumental depth here, and ends with a measured cacophony of erratic viola and pounding piano keys. "The Falling Age" is a masterclass in minimalism – a thick, orchestral-sounding drone to which Holter adds and removes layers, pulling us from murky melancholia to an intensely moving brightness. It lasts for near to 10 minutes, but it feels like it could go on forever.
We're also introduced to "Heijinian", which Holter labels "a new idea". It's all staccato pianos and driving drum beats – as well as a bagpipe for good measure – which comes together for a tempestuous denouement. "Where Are You", another new song, is classic Holter – it has that instant familiarity of a ballad which is swiftly subverted by unconventional instrumentation. If it's a sign of things to come, it's a sign that Holter is still making the best of her well-explored paradox: still enigmatic, still honest. 
Reuse content
Comments