Romantic break-up, intense new love and a journey of self-discovery formed the backdrop to Lianne La Havas's second album, all of which raises the question: why so little of the titular stuff on these 10 accomplished but timid tracks?
Blood is no dud, but it tends to reiterate the restrained, work-in-progress promise of La Havas's 2012 debut album when it could have made inroads to rectifying the worry that she's becoming better known for who she knows (well, when Prince is a friend…) than who she is. As it is, personal punch gets softened early by "Unstoppable", a slick, functional jazz-pop collaboration with Adele producer Paul Epworth and Ninja Tune explorers The Invisible, poised between cosmic lyrics and coffee-table settings: Jessie Ware could cover it comfortably.
"What You Don't Do" and Jamie Lidell co-write "Green and Gold" fare better, anchoring easy grooves in emotional smarts: the former  a warm rebuttal to romantic blather, the latter a childhood reflection of breezy charm, inspired by an epiphanic trip to Jamaica. But La Havas resorts to rote soul bromides for the Matt "Aqualung" Hales and Howard Lawrence (of Disclosure) co-write "Wonderful", a song diminished further by its placement between the wispy introspection of "Tokyo" and "Midnight".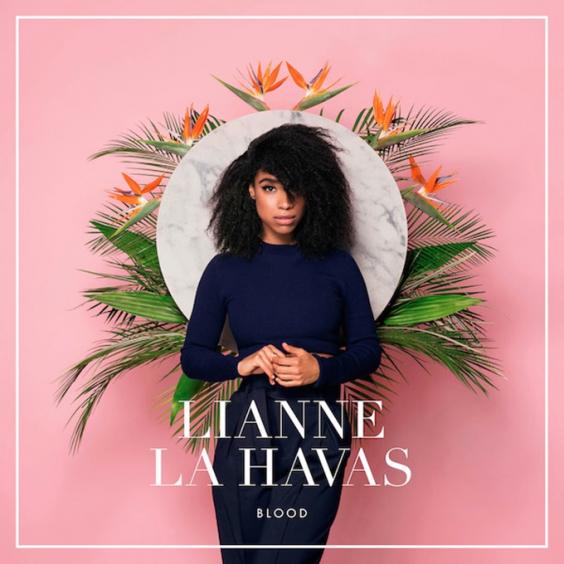 From there, Blood never quite recovers, sadly. La Havas holds herself in check on "Never Get Enough"'s distorted chorus, while even a full-bore vocal is wasted on "Grow"'s torrent of romantic-empowerment clichés. You're left with the impression of cautious market consolidation, not grand revelation: and Blood runs a little thinner for it.
Reuse content