The Gil Scott-Heron Project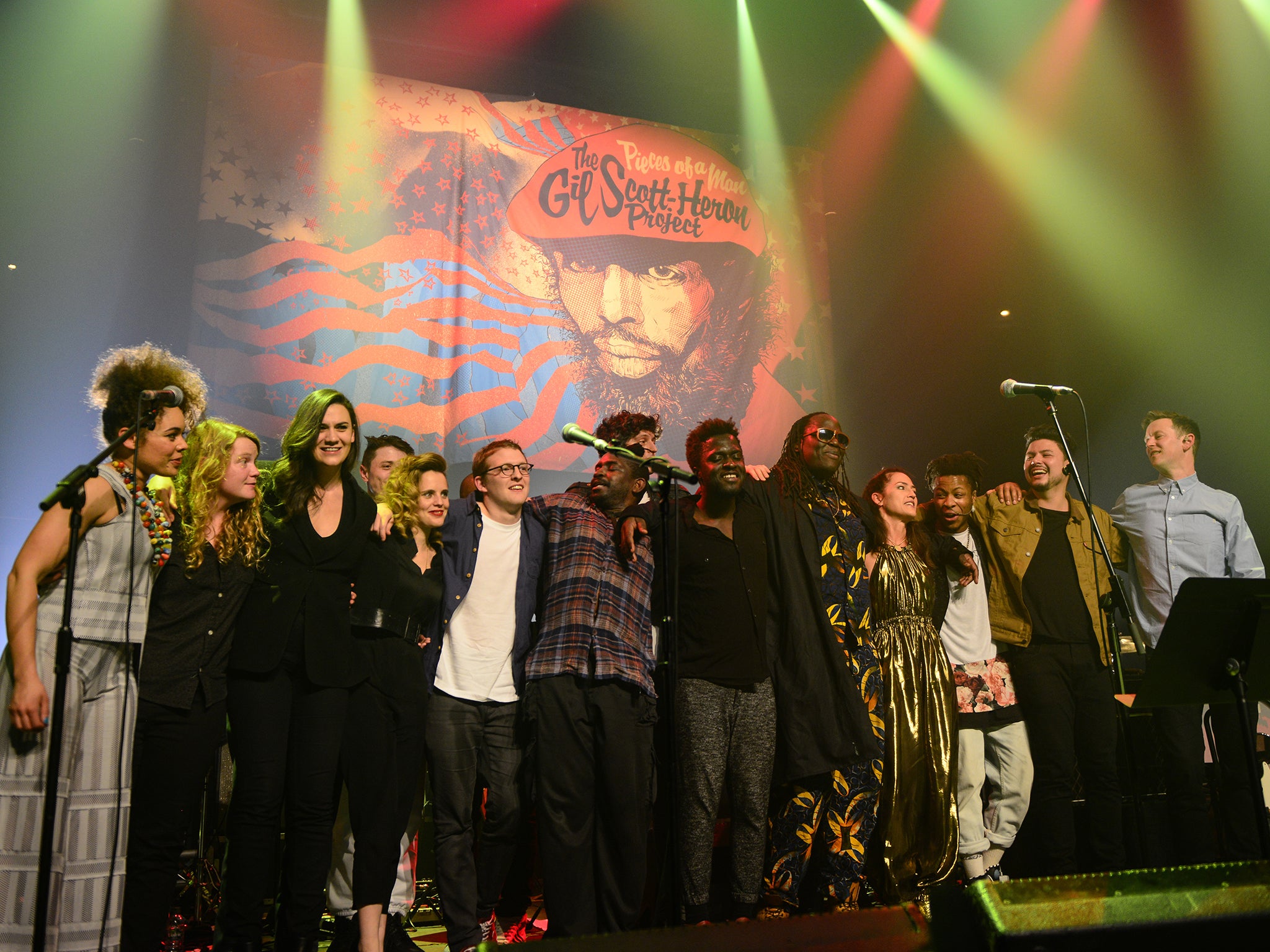 The Gil Scott-Heron Project, The Roundhouse, review: Artists converge for wonderful contemporary tribute
Doing justice to Scott-Heron's formidable body of work in the space of a few short hours is a true challenge
4
Click to follow
The Independent Culture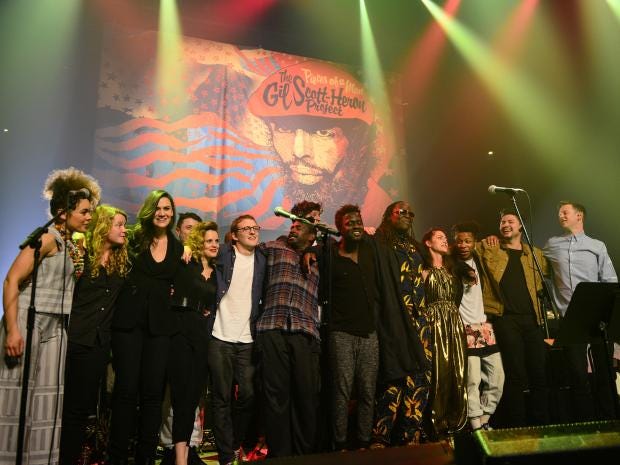 How to pay tribute to Gil Scott-Heron's formidable body of work – his wit, fierce rhetoric, and those acute observations peppered with short bursts of humour – in the space of a few short hours?
The Gil Scott-Heron project, part of Convergence, set themselves this challenge: in the cavernous surroundings of the Roundhouse they put on a show for the man who inspired so many other artists, aiming to recast his music with a contemporary sound.
Backed by a superb full band, a veritable smorgasbord of artists march on and off stage: Andreya Triana kicks off the night with "Winter In America" while Kwabs hits the spot with his rich voice for "Home Is Where the Hate Is", ahead of Reginald D Hunter who delivers "The Revolution Will Not Be Televised" and electrifying performances from Joan As Policewoman, poet Solomon O.B, and Nadine Shah.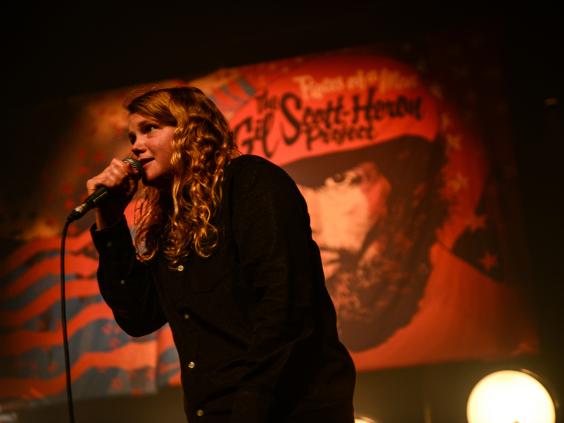 Kate Tempest emerges onstage as the night's secret guest to perform one of her own pieces, moving constantly, she draws admiring howls with each line, and has everyone on their feet before the final word.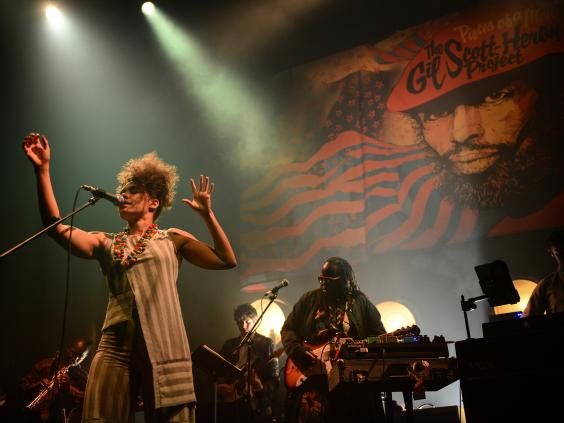 As individuals these artists are impressive enough – but to see them all together onstage, with the single intention to pay tribute, is quite wonderful.
Reuse content
Comments