Audrey Hepburn's sons, Sean Hepburn Ferrer and Luca Dotti, have lent personal photographs of their mother to the National Portrait Gallery (NPG), some of which have never been seen before in the UK.
The 35 rare pictures are part of the Audrey Hepburn: Portraits of an Icon exhibition this summer, which will chart her life, career and the development of her image.
Hepburn aged 13, is photographed by Manon van Suchtelen, performing a dance recital in Arnhem, Netherlands, in 1942, where she studied ballet at the Arnhem Conservatory, and is holding a bunch of flowers in a 1958 shot taken by Leo Fuchs on location in Africa for The Nun's Story.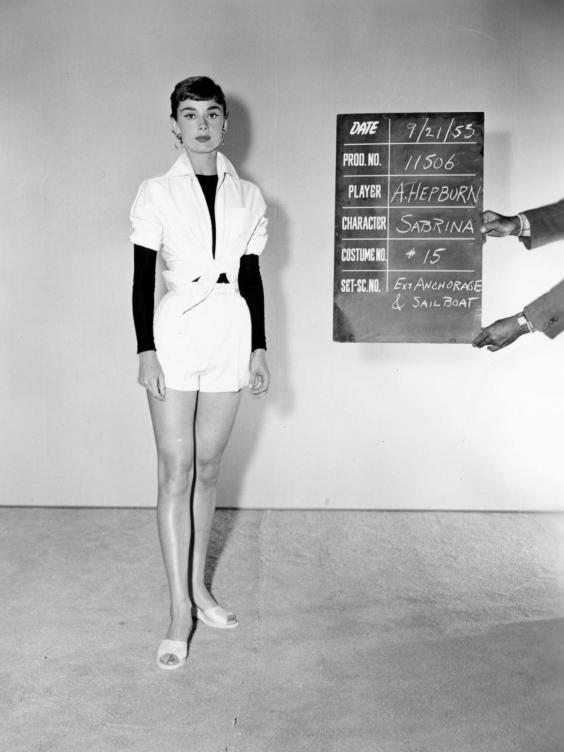 Hepburn stands in shorts for a costume test for the romantic comedy Sabrina in 1953, which she starred in with Humphrey Bogart and William Holden. 
The earliest portrait from the family collection is a shot of Hepburn aged nine, in 1938, when she was at boarding school in Elham, Kent, before she returned to live with her mother in Arnhem from 1940. "It's special to have prints from her personal collection and some of them are rare vintage prints," says co-curator of the exhibition, Helen Trompeteler.
Audrey Hepburn: A life in pictures
Audrey Hepburn: A life in pictures
1/18 Audrey Hepburn

On location in the Congo for 'The Nun's Story'

2/18 Audrey Hepburn

SF book AH: AES - photo dated circa 1949

Photograph by Antony Beauchamp

3/18 Audrey Hepburn

Life Magazine cover July 18, 1955, shot in La Vigna, Italy - signed 'Halsman N.Y.'

4/18 Audrey Hepburn

1953 Sept. 22 Sabrina wardrobe test shots

5/18 Audrey Hepburn

Portrait of Hepburn taken in the early 1950s

Getty Images

6/18 Audrey Hepburn

Hepburn exercising her dog in Richmond Park in May 1950

Getty Images

7/18 Audrey Hepburn

Hepburn and Gregory Peck in 'Roman Holiday' (1953)

The Kobal Collection

8/18 Audrey Hepburn

Clutching her Oscar for 'Roman Holiday' Hepburn wore a bespoke Hubert de Givenchy dress made from white organdy (1953)

Getty

9/18 Audrey Hepburn

Hepburn and Mel Ferrer married in Burgenstock, Switzerland, (1954). The couple had a son, Sean, and divorced, at Hepburn's instigation, in December 1968.

© Bettmann/CORBIS

10/18 Audrey Hepburn

Ferrer with his coat buttoned up around his wife, on a country road outside Paris (1956)

Getty

11/18 Audrey Hepburn

Hepburn wears Givenchy in 'Funny Face' (1957)

12/18 Audrey Hepburn

Audrey Hepburn's little black dress - Breakfast at Tiffany's (1961)

Getty Images

13/18 Audrey Hepburn

George Peppard and Hepburn have one of the most iconic kisses in the rain (Breakfast At Tiffany's) (1961)

Rex

14/18 Audrey Hepburn

Hepburn starred as Eliza Doolittle with Rex Harrison as Professor Henry Higgins in 'My Fair Lady' (1964) the musical adaptation of 'Pygmalion'

Rex Features

15/18 Audrey Hepburn

Peter O'Toole and Audrey Hepburn in a publicity still for 'How to Steal a Million' (1965)

Getty

16/18 Audrey Hepburn

With her second husband, Italian psychiatrist Andrea Dotti, after their wedding in Switzerland in 1969.

Getty

17/18 Audrey Hepburn

Audrey Hepburn poses with a dove on her shoulder during filming of the motion picture "Two for the Road" in 1976, in St. Tropez, France

© Terry O'Neill

18/18 Audrey Hepburn

Hepburn, in her role as an ambassador of Unicef, gives a press conference after her return from Somalia, on September 29, 1992

Getty
This is the first time the Hepburn family have supported a UK exhibition – a historical link between Hepburn and the NPG helped.
"During Hepburn's early career in 1949 and 1950 in London, she appeared in reviews at Ciro's Nightclub, which is now the public study room at the NPG," says Trompeteler.
Another good find was the carefree photograph of Hepburn walking a dog in Richmond Park. Although not from the family collection but the Hulton Archive, it was an unpublished picture for a photo-essay in 1950 by Bert Hardy for Picture Post. It was taken during a break from Hepburn's schedule for Sauce Piquante, a revue at the Cambridge Theatre.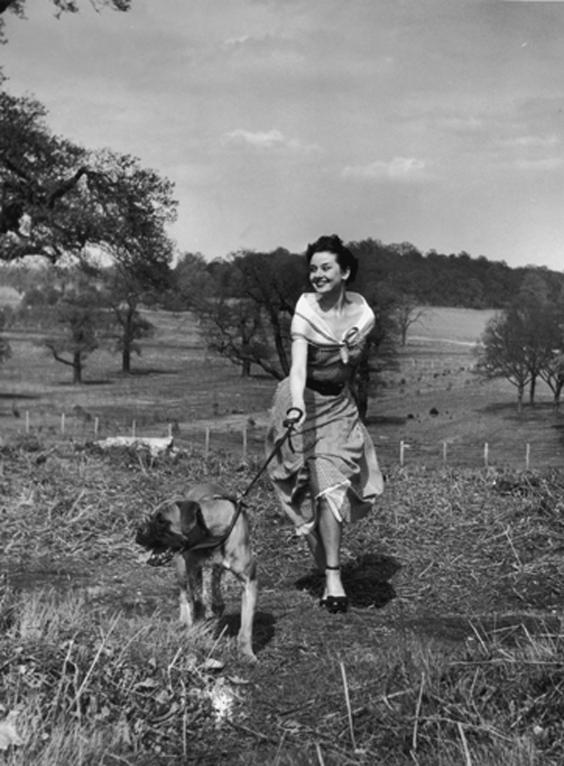 Portraits of Hepburn on show are also taken by leading photographers of the twentieth century, including Richard Avedon, Cecil Beaton, Angus McBean, Irving Penn, Terry O'Neill and Norman Parkinson.
Audrey Hepburn: Portraits of an Icon, National Portrait Gallery, London WC2 (www.npg.org.uk) 2 July to 18 October
Reuse content