A petition has been created on the White House's 'We the People' service calling for the preservation of arts funding bodies that reports have suggested newly elected president Donald Trump is looking to axe, but its tally of signatures does not appear to be showing the correct amount.
The petition, entitled 'Preserve the National Endowment for the Arts and the National Endowment for the Humanities' has received hundreds of tweets from proud signees but the official count (at the time of writing) reads: '27 signed'.
Signees are also confused as to why the 'share with others' URL presented after signing points to an error page, along with the link for reporting issues.
Americans have been trying to express their opposition to Trump's rumoured plans to eliminate both the National Endowment For The Arts and the National Endowment For The Humanities, and privatise the Corporation For Public Broadcasting.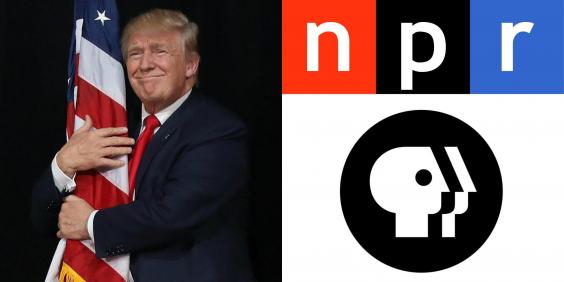 The latter partially funds National Public Radio (NPR) and Public Broadcasting Service (PBS), currently receiving $445.5 million a year from the government, around half of which goes to the US' approx. 350 public television stations.
"The Arts and Humanities are a vital part of our cultural identity and enhance the quality of our lives." the petition reads.
"They connect us to the past, they speak to us in the present, and they are our legacy, our gift to the future. 
"Investing in them is never a waste, and I strongly urge that both the National Endowment for the Arts and National Endowment for the Humanities continue to receive federal funding."
We've reached out to the White House for comment.