In a few weeks, Beautiful, based on the life and songs of Carole King, becomes the latest jukebox musical to hit the West End.
While previous examples like Mamma Mia! and We Will Rock You have relied on harnessing an act's repertoire to loose fantasy narratives, Beautiful has been criticised during its American run for simply expecting the early part of King's life – in particular the friendly rivalry between the songwriting teams of Gerry Goffin and Carole King, and Barry Mann and Cynthia Weil – to do the heavy narrative lifting. But while it may want for fanciful action, there's little argument that the actual song material of Beautiful trumps all-comers, offering an account of early pop excellence studded with memorable hits.
King's youth was obsessively centred around pop music – her high-school sweetheart was Neil Sedaka (who later wrote the hit "Oh! Carol" about her), and she would record song demos with her friend Paul Simon, before he and his pal Artie (Garfunkel) became Tom & Jerry. But it was whilst attending college that her career took off. There, she met future partner and husband Gerry Goffin and, pregnant at 17, married him. They spent evenings working on songs at Don Kirshner's Aldon Music offices on Broadway, until the success of "Will You Love Me Tomorrow" enabled them to give up their day-jobs. Recorded by The Shirelles in 1960, it became the first girl-group chart-topper, and more significantly, the first pop song in which a woman expressed sexual self-awareness; although Goffin came up with the groundbreaking lyric, it was King's melodic sweetening and string arrangement that allowed the sentiments to slip past the era's prim attitudes.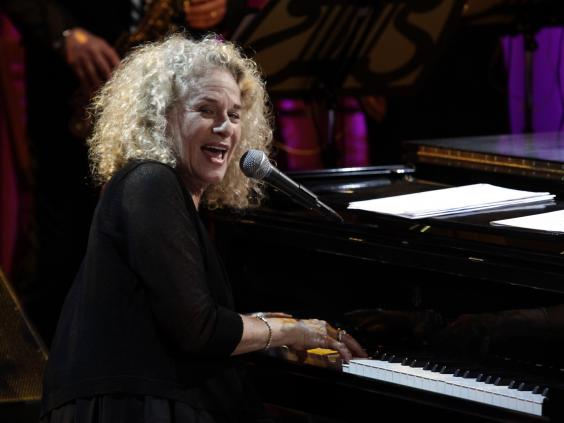 It was a significant breakthrough, one whose values of emotional honesty, anxiety and desire for self-determination would echo throughout King's later career, mapping out paths for female expression and self-realisation.
The Goffin & King credit quickly became a byword for chart-bothering excellence, through a cascade of 1960s hits: "Take Good Care Of My Baby"; "The Loco-Motion"; "One Fine Day"; "Crying in the Rain"; "Up on the Roof"; "Halfway to Paradise"; "Chains"; "I'm Into Something Good"; "Pleasant Valley Sunday"; and many others, with Aretha Franklin's spine-tingling version of "(You Make Me Feel Like) a Natural Woman" perhaps best demonstrating how effortlessly their songs transcended barriers of race and culture. King even found time to have a hit of her own, with "It Might As Well Rain Until September", delivered with a wryly melancholic resignation that sounded unlike anything else on the radio.
That would surely be enough for most songwriters, but King's greatest achievements were still ahead of her when, in 1968, she moved to Los Angeles, becoming a key exponent of the Laurel Canyon singer-songwriter boom. By then, she and Goffin had separated, and she was swimming in uncharted adult emotional waters, at a time when relationships and gender values were in a state of rapid flux. It was against this backdrop that, under the guidance of producer/label boss Lou Adler, she would create what was at the time the world's biggest-selling album. Few records have managed to attain the iconic status – not to mention the 25 million sales – of King's Tapestry, which in 1971 effectively crystallised the inner landscape of a generation, introducing the wider world to "confessional" songwriting, and cementing the commercial supremacy of the singer-songwriter boom. Up until the advent of punk, it was a staple fixture in the bedsit of virtually every college girl on both sides of the Atlantic, so ubiquitous it might have been given out free in freshers' week.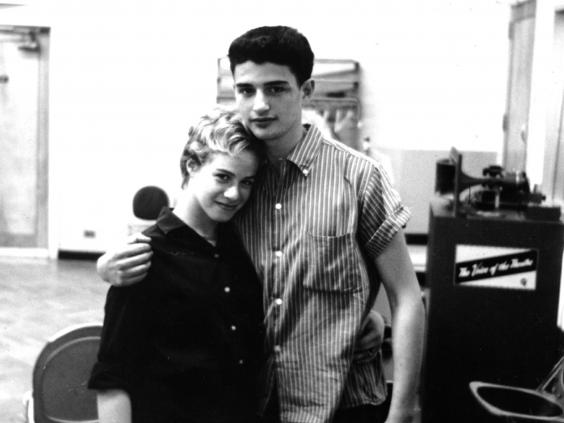 It was iconic in the most literal sense, too. That sleeve photo, of the casually-dressed, barefoot King looking up from her needlepoint, a curious kitty on a cushion alongside her as the sun streams in on them through a California window, is perhaps the definitive image of early-1970s young-womanhood, newly liberated from dressing according to male imperatives, free to pursue her own life, and give honest voice to her emotions. Like the music, it speaks of sensitivity and self-determination, of sincerity and simplicity. King's home, like those of her listeners, favoured the stripped-wood, natural look; her face and hair, likewise, eschewed the cosmetic blandishments that would return with glam-rock. The cover to Tapestry presents the West Coast hippie aesthetic drained – or, more likely, stone-washed – of its psychedelic excesses to leave a 1970s version of Old West values. If it had an aroma, it would smell of wood smoke, meadow-flowers and patchouli.
King's evolution into an iconic solo artist was eased by her own versions of two Goffin & King classics, "(You Make Me Feel Like) A Natural Woman", and "Will You Love Me Tomorrow?", both slowed down to match the pensive mood of Tapestry, which reflected the uncertainty and yearning of a generation whose hippie dream had soured slightly with maturity, its high ideals tempered but not completely doused by experience. Songs like "Home Again", the gospel-flavoured "Way Over Yonder" and the aching "So Far Away", with its poignant query "Doesn't anybody stay in one place anymore?", expressed the growing desire for stability in a fast-changing world, while the ebullient "Beautiful" posited a hippie version of positive thinking as the route to happiness, and "You've Got a Friend" – quickly snaffled by her chum James Taylor for a chart-topping single – sought the consoling comforts of family in the fellowship of friends. "I Feel the Earth Move" and "…Natural Woman" bookend the album with fulsome, unguarded expressions of female desire, while the biggest of the album's hit singles, "It's Too Late", brings a similarly straight-talking, upfront attitude to romantic disillusion: "Something inside has died and I can't hide, and I just can't fake it".
Theatre highlights of 2015
Theatre highlights of 2015
1/7 Hamlet - Barbican

The advance sales broke records, but there will be 100 £10 tickets held back for each day's performance of the most hotly anticipated classical production of the year: Benedict Cumberbatch as Shakespeare's brainiest hero, directed by Lyndsey (Chimerica) Turner.

2/7 Bend it Like Beckham - Phoenix Theatre

Gurinder Chadha directs a musical adaptation of her film about a Sikh girl who defies her family for football, scored by Howard Goodall. We're promised a celebratory state-of-the-nation comedy.

3/7 Hard Problem - National Theatre

The Hard Problem is consciousness in Tom Stoppard's first new play for nine years. It's set in a brain science institute and directed  by Nicholas Hytner, who steps down at the National Theatre  after a glorious reign, in April.

NT

4/7 The Hook - Royal & Derngate

To celebrate the Arthur Miller centenary, James Dacre directs a world premiere, adapted by Ron Hutchinson from Miller's FBI-suppressed screenplay about mobsters in the dockyards of 1950s Brooklyn.

Getty Images

5/7 Farinelli and the King - Sam Wanamaker Playhouse

Mark Rylance stars in this fascinating real-life story, dramatised by his wife Claire van Kampen, about Philippe V of Spain and the castrato whose voice cured him of insomnia and despair.

BBC

6/7 Antigone - Barbican and King's Theatre

The visionary Flemish director Ivo van Hove brings us Sophocles's great tragedy in a modern version starring Juliette Binoche.

Reuters

7/7 The Vote -Donmar Warehouse

James Graham aims for a media coup with his drama set in a fictional London polling booth in the last 90 minutes of Election Day 2015. The run culminates in a live broadcast on More4 on the day.

Reuters
"I just can't fake it": that phrase is the key to the album's success, and to her position in the pop firmament. Lou Adler had been struck by the impact of King's natural inflection on her demos, and made a virtue of her inability to "act" vocally, surrounding her voice with simple, undemonstrative arrangements designed to showcase, and reinforce, her own piano parts. The result was an album that chimed perfectly with its times. Its success came as a sort of drawn-out, slow-dawning surprise, as Tapestry gradually picked up acolytes, topping the US album chart three months after its release and staying there for an extraordinary 15 weeks, going on to hang around the charts for a further six years, the touchstone of a generation's sensibilities.
Although it was key to her becoming, in 2013, the only female recipient of the Library Of Congress's prestigious Gershwin Prize for Popular Music – an award presented at the White House by President Obama – Tapestry did rather cast a shadow over King's subsequent career. Later albums simply couldn't live up to the colossal expectations of such seismic success, and her archetypical Earth Mother image quickly dated as the cynical "me" decade got into gear. Nor did those qualities serve her particularly well on a personal level: with a soft spot for handsome wild loners, she was drawn into sometimes unwise relationships, notably to her third husband Rick Evers, a controlling type who, she later admitted, regularly abused her before dying of a multiple drug overdose in 1978.
But it was Evers's ruralist influence, along with that of fourth husband and hands-on ecological warrior "Tepee Rick" Sorenson, that would lead King to her second career, as an environmental advocate working to preserve 16 million acres of wilderness through the proposed Northern Rockies Ecosystem Protection Act. But that, I suppose, is another musical entirely.
'Beautiful', Aldwych Theatre, London WC2 (0845 200 7981; aldwychtheatre.com) from 25 February
Reuse content