Theatre by Paul Taylor
Hangmen, Royal Court
Martin McDonagh made a triumphant return  to the Court with this drop-dead funny  play about life after the abolition of capital  punishment for one of the nation's top noose-artists. Matthew Dunster's perfectly executed production is now slaying audiences at Wyndham's Theatre.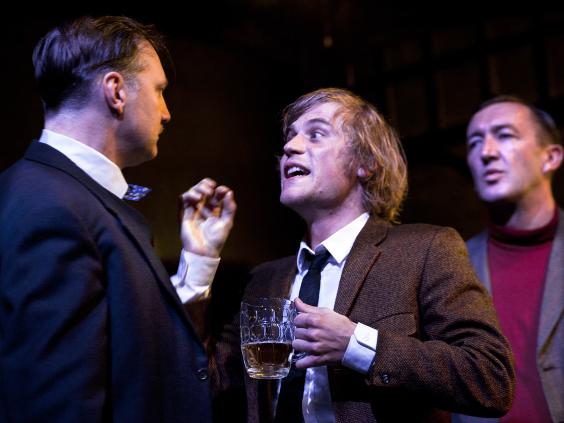 Husbands & Sons, Dorfman
The inspired adaptation by Ben Power turns three classic D H Lawrence plays about pit families into a single drama. Lawrence was as great a dramatist as novelist and Marianne Elliott's consummately well-acted production is alert to all the ways in which he threw away the rule book.
Farinelli and the King, Sam Wanamaker Playhouse, then Duke of York's
Mark Rylance and Iestyn Davies were both in transporting form as the depressing Philippe V of Spain and the globally renowned counter-tenor who assuaged his melancholy in Claire van Kampen's witty and profound play about music and the mind.
Young Chekhov,  Chichester Festival Theatre
Sublime marathon of three early Chekhov plays: Platonov, Ivanov, and The Seagull. David Hare's adaptations make an exhilarating case that Chekhov's writing is more in John Osborne Angry Young Man mode at that stage of his career. Jonathan Kent's productions were bonkers with talent.
Bend It Like Beckham, Phoenix Theatre
Howard Goodall's ravishing, wonderfully diverse but inclusive music and the witty, fetching lyrics of Charles Hart add a genuinely deeper dimension to this screen-to-musical-stage adaptation of the film about the girl who defies her Southall Sikh family in order to play football. Scores goal after goal.
Turkey of the Year
Dear Lupin, Apollo Theatre
Insufferably smug; not nearly as funny as it imagined; routinely misogynist. James Fox and his 29-year-old son Jack played Roger Mortimer, upper-crust "racing hack and long-suffering father" and his wayward scion Charlie in a lame epistolary show that assumed that the privileged are, by definition, charming.
Dance by Zoe Anderson  
5 Soldiers, Rosie Kay Dance Company
Rosie Kay's visceral view of 21st-century warfare, from basic training to combat and even a night out. Oliver Russell was devastating as an injured soldier.
Woolf Works, The Royal Ballet
Wayne McGregor's evening-length work felt like a breakthrough for the cerebral choreographer, exploring story and emotion in distinctive ways. The evening was crowned by a luminous performance by Alessandra Ferri.
Paradise Lost (lies unopened beside me)
Ben Duke's gorgeously lo-fi one-man-show takes on Milton and the whole of creation, from heavenly war staged with a hail of chickpeas to a look at the vulnerabilities of parenthood.
The Show Must Go On, Candoco Dance Company
Conceptual dance meets pop in Jérôme Bel's production: fond, funny and always within a whisker of singing into its own hairbrush
Sylvie Guillem, Life in Progress
Sylvie Guillem is probably the most influential ballerina of her generation, changing attitudes around the ballet world. The new works by Akram Khan and Russell Maliphant were thin, but Guillem danced with undimmed precision and charisma. The end of an era.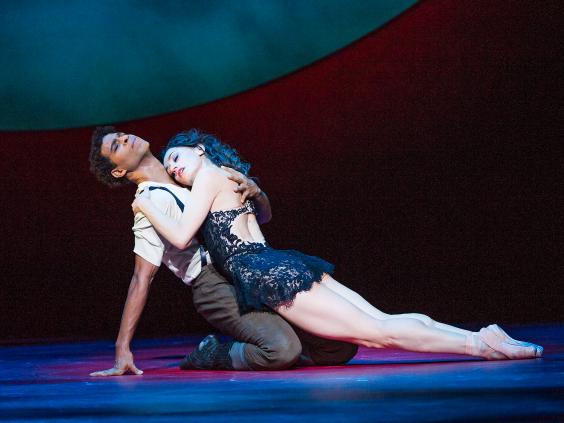 Turkey of the Year
Carmen, The Royal Ballet
Much-loved star Carlos Acosta unwisely  said farewell to the Royal Ballet with this  howling dud, full of clunky symbolism and derivative choreography. 
Reuse content