Moscow by Nadia Beard
In a small basement theatre in central Moscow, a group of casually dressed men and women shuffle out in front of a quiet audience. Staring into the crowd, the actors spend the next hour and a half in complete silence, moving now and again with choreographed purpose while a script is projected on to a screen behind them. The play is a favourite among Russians: Hamlet.
As the scenes reach their climax, the actors remain expressionless, changing their postures only slightly as the script rolls on behind them. Performed by one of Russia's most radical theatre groups, Teatr.doc, this experimental version of the play was created "in reaction to a general fatigue from all sorts of interpretations", the director says.
Hamlet, like many of Shakespeare's plays, has enjoyed countless stagings and memorable film adaptations in Russia since the works began being performed in the country in the 19th century. But the Bard's work in Russia has charted no ordinary course. Performances of Shakespeare in Moscow in recent years reveal a growing tendency among directors to shun purist readings of the work in favour of something more in the realm of the imagination.
In the same week as Teatr.doc's staging, another Shakespeare performance took place across town, in Moscow's SAD theatre. The Night of Shakespeare was a new take on the playwright's work. The director, having spent weeks carefully selecting disparate scenes from a number of Shakespeare's plays, had stitched them together into one, singular performance. The result was a bizarre smattering of Shakespearean themes performed by actors in animal masks under a dizzying light. It was another example of the radical, new take on Shakespeare that Moscow's theatre scene has to offer.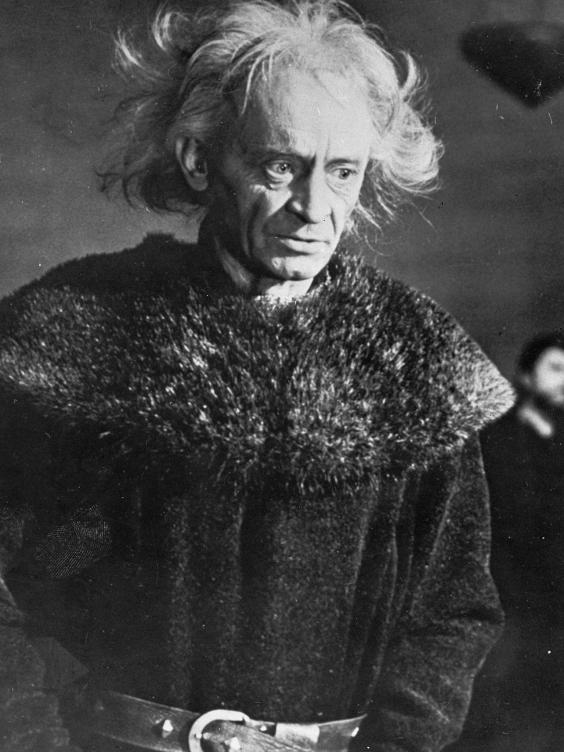 Reimagining Shakespeare in Russia is a trend that goes back to the most repressive era of Russia's modern history. In the 1940s, dogged by Stalin's devastating stranglehold on what Soviet writers were allowed to produce, the writer Boris Pasternak was banned from publishing his own work. In what became a creative lifeline that many say saved him, Pasternak turned to translating works of Shakespeare into Russian, pouring his own creative flair into plays and sonnets that some bilingual readers say surpass the original. Far from a word-for-word rendering of the works, Pasternak's translations of Shakespeare were flooded with the political mood of the time. They took on a context of their own. They became Russian.
Shakespeare's "Russification" has strayed into film, too. Still considered one of the best film adaptations of King Lear, Grigori Kozintsev's 1971 black and white version is presented as a tale about the ultimate vulnerability of a people to the whim of their mad leader, which, recounted with Pasternak's script and Shostakovich's score, chimed with life in Stalin-era Soviet Union.
A Russian-British co-production of Measure for Measure performed last year in Moscow carried similar resonance, only this time it was with life in today's Russia. The production was imbued with so many Putin-era parallels that a more biting portrait of contemporary Russia would be difficult to imagine. It showed that Shakespeare's use as a vehicle for critiquing Russia lives on.
Whether it's a translation of Hamlet, a music score for King Lear, or a politically minded performance of one of the "problem plays", Shakespeare's works continue to be woven with the political and cultural strands of contemporary life, performed with their essence still intact, but in a new, Russian, incarnation.
Paris by John Lichfield
In 1792, as the post-revolutionary Terror raged, Othello was booed in Paris. The audience was shocked because Desdemona had been murdered on stage, in defiance of classical dramatic decorum. Sixteen years earlier, the French writer and dramatist Voltaire dismissed Shakespeare's work as an "enormous dung-heap" containing "a few pearls".
Until the early 20th century, Shakespeare was mostly performed in France in gallicised and classicised versions. In the standard Hamlet – version française – the Prince survived the mass killing in the final act. Shakespeare was regarded as compelling but uncouth. He ignored the classical dramatic unities of time and place; he muddled the tragic and comic; he included extravagant absurdities such as ghosts and bears and handkerchiefs.
Cross-Channel Bard-bashing is now a thing of the past. In terms of the number of professional productions each year, Shakespeare is the most popular playwright in France. You might even say that Shakespeare has become the most popular French dramatist.
In 2014 a touring production of all three parts of Henry VI achieved huge critical and popular success in the French provinces – despite lasting for 18 hours.
Eric Ruf is the head of the Comédie Française, France's pre-eminent national theatre company, founded in 1680 in order to perform the great French classical drama of the 17th century. He is also the director of an excellent and imaginative production of Romeo and Juliet, which is appearing at the Comédie Française until the end of May. "To play Shakespeare in French remains an enormous challenge," Ruf says. "We inevitably miss the full complexity of the original language – and a great deal of the humour. All the same, Shakespeare is now as much a part of the canon of classical drama in France as Corneille or Racine or Molière."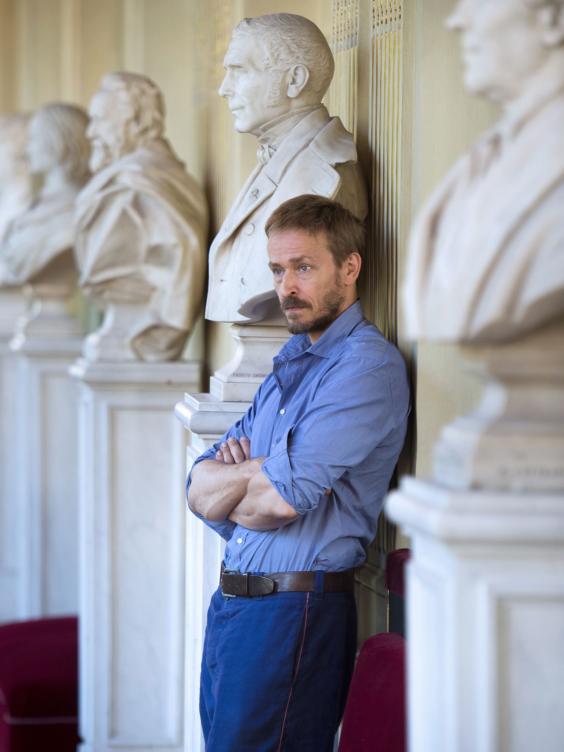 In the mid-19th century, François- Victor Hugo, the son of the French writer Victor Hugo, translated all of Shakespeare's plays into French prose (while himself learning English in exile in Guernsey). His work was intended to be read, not performed, but it is used in many Shakespeare productions in France today. In recent years, the first successful French blank-verse translations of Shakespeare plays have been written by the scholar Jean-Michel Déprats.
"You have two choices when translating Shakespeare into French," Ruf explains. "You can try to make the language as dense and many-layered as the original or you can make it simple. There are arguments for both but the complex versions are sometimes so complex that the translators cannot always explain what their texts mean."
Ruf's production of Romeo and Juliet, set in 1930s Italy, is based on the François-Victor Hugo translation. "We are lucky that Shakespeare was not just a great poet but also a great dramatist and storyteller," Ruf says. "Patrice Chéreau [an acclaimed French director who died in 2013] told me that to substitute for the music and depth of Shakespeare's English, you must emphasise the construction of his characters and their interaction. I try to follow that advice."
Rome by Michael Day
TS Eliot said that "Dante and Shakespeare divide the modern world between them: there is no third". But while in Britain Dante remains an exotic mystery to all but the most dedicated Italophiles, the works of Shakespeare regularly pop up in theatres around Italy.
It may help that the Bard's plays are constantly being adapted for the screen, with famous actors and modern interpretations enabling people to connect with the stories and characters, as the Oxford University Dante expert Peter Hainsworth recently observed. But there's something else at work. Dante's great poem The Divine Comedy, about the author's trip through Hell, Purgatory and Paradise in Easter 1300 accompanied by a dead poet, Virgil, while no less extraordinary than Shakespeare's tales, does appear more arcane and, dare we say it, in a more atheist society, less relevant.
Italian artists and directors will, however, with no prodding, wax lyrical about Shakespeare's universal appeal. This ability to draw crowds in Italy was shown by the successful adaptation of Hamlet in Milan's Tieffe theatre, which ended in February. "This was a visually modern and minimalist Hamlet," the 54-year-old director Ninni Bruschetta tells me on the eve of the final performance. "The story is everything. It doesn't need embellishment. That's why Shakespeare remains popular, because the themes, issues and observations are central to all of us."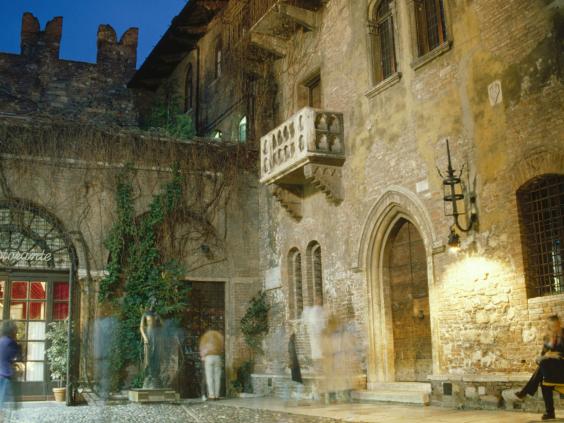 Italy's continuing interest in Shakespeare is one half of a reciprocated fascination, which saw the Bard set plays in Ancient Rome, Venice and Verona – and led to the much discussed but never substantiated idea that the British playwright spent time in the bel paese. We do know that Elizabethan England regarded Italy both as the cradle of art, music and literature and a hotbed of political, religious and sexual corruption, so it's hardly surprising that Shakespeare's interest was piqued.
Bruschetta's first Shakespeare adaptation was Julius Caesar. And millions of Italians and foreigners stop each year at the spot where Romeo is designated to have wooed Juliet, by a little balcony in the exquisite northern city of Verona. For the 400th anniversary there are events and celebrations across Italy, including a series of lectures in the city of Pesaro that concluded in February with a look at Shakespeare adaptations on film. Rome recently staged Ariel and Caliban, an offbeat reimagining of The Tempest, in the underground HulaHoop arts club in the capital's hip and grungy Pigneto district.
That's not to say that Italian fans of the Bard such as Bruschetta wouldn't like to see Shakespeare read and seen by more compatriots. "I got into Shakespeare 33 years ago because I happened to be at the Taormina film festival when it had its first Shakespeare convention," he says. "We don't study it at school, perhaps because we have Dante Alighieri. But still, Dante couldn't have been a playwright."
Berlin by Tony Paterson
For the capital of a nation which claims to have been the first to have really understood William Shakespeare, Berlin does not disappoint – even 400 years on from the death of the Bard.
This month a star-studded production of Macbeth opens at the city's acclaimed Deutsches theatre. Just a few hundred yards down the road at the Maxim Gorki theatre, a production of Othello is defying a withering thumbs-down from the critics. At the city's Vaganten Bühne theatre, a production team is hard at it staging a 110-minute long comedy version of the "entire works of Shakespeare", while the capital's very own Shakespeare Company is currently preparing to launch its annual summer outdoor repertoire in June.
London rarely offers such huge dollops of Shakespeare to its theatre-going public. Yet there are many more Shakespeare plays staged in provincial theatres and by rep companies across Germany. "In German theatres , every year is a Shakespeare year," is how the German Shakespeare expert Tobias Döring puts it.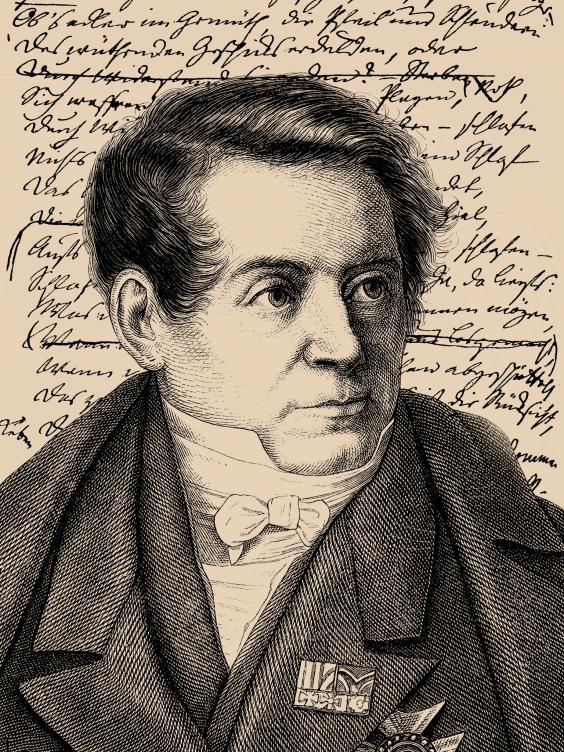 Famously generous state funding for the arts only partially explains Germany's extraordinary enthusiasm for Shakespeare. It has been prevalent and unstinting for more than 200 years. By the end of the 19th century, Germany had already founded the world's first Shakespeare society, in Weimar. Not without some justification, the novelist, playwright and literary critic Friedrich Theodor Vischer claimed during the late 1880s: "We can say with pride that it was German intellect which first recognised the nature of Shakespeare more deeply."
It was the German Enlightenment, championed by the nation's literary genius Goethe among others, which set Germany's Shakespeare cult in motion. "Since the 18th century, the Germans have used Shakespeare to understand their own history," says Döring, who is also a former president of the German Shakespeare society. "Time and again, Hamlet has been used as a vehicle to explain the nation's turning points."
The seal on Germany's longstanding relationship with Shakespeare was set in 1833 with August Wilhelm Schlegel's translation of his works, in which he took the liberty of "improving" the original text, with the upshot that "To be or not to be, that is the question" translates into "Sein oder Nichtsein, das ist hier die Frage." Shakespeare experts on both sides of the North Sea have long argued about which version is the more powerful.
Hamlet's famous words (in German) were even brought to bear during the fall of the Berlin Wall and the collapse of communist East Germany in 1989. The East German director Heiner Müller's production of Hamlet was described as a "requiem for a state" when it was staged a few months later in the spring of 1990.
It was the celebrated 19th-century German playwright Gerhard Hauptmann who once insisted that "Shakespeare may have been born and buried in England, but Germany is the country in which he truly lives."
Tokyo by David McNeill
If you thought studying the Bard at school was a struggle, imagine trying to filter his Elizabethan nuances, inflections and puns though modern Japanese. This month a Tokyo theatre troop will even perform The (New) Merchant of Venice entirely in the local dialect of Tohoku, the north-east coastal region devastated by a tsunami, earthquake and nuclear accident exactly five years ago.
Shakespeare has sunk deep roots in Japan. Julius Caesar was first translated into Japanese way back in 1884, and Shakespeare's work has been performed here since the beginning of the last century. The best-known troupes today include the Tokyo Shakespeare Company and The Shakespeare Company Japan, which performs the plays in local dialect "because the original sounds somewhat cold and distant".
The Japanese director Akira Kurosawa made one of the greatest of all Shakespearean movies with Throne of Blood, his take on Macbeth. He later followed it with Ran, based on King Lear. Kurosawa's attraction to the Bard was not hard to understand, says Roger Pulvers, a Japan-based playwright and director: Shakespeare's world resembled Japan's Warring States period (1467-1603), "where internecine battles ravaged the country".
Those blood-drenched epics aside, Romeo and Juliet remains arguably the most popular Shakespeare play in Japan, says Nobuko Tanaka, a Tokyo-based theatre critic. Young actors trying to show off their talents love the main roles, which call for charisma, good looks and the ability to swoon and die beautifully.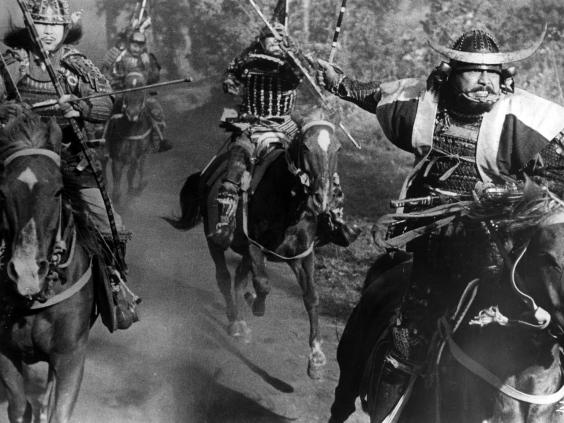 It was perhaps fitting, then, that when a faltering Shakespearean landmark, Tokyo's Globe theatre, was saved by a titan of Japanese popular culture, the talent agency Johnny & Associates in 2002, it was Romeo and Juliet that christened the reopened venue.
The agency has spawned a string of pretty-boy bands since the 1960s and, true to form, the lead roles were played by a pop star and an actress known mainly for TV commercials. Some, especially the stuffy purists who haunt the English departments of Japanese universities, reacted with horror, but Japan's ability to blend and meld Shakespeare's musings for contemporary audiences 6,000 miles away stands out, says Tanaka, who spent 10 years living in London. "I think there is much more variety here than in England. Theatre groups often pick up the essence of plays and adapt them by, for example, making a dance version. It's a unique point of Japanese adaptations."
Local directors have also mixed Shakespeare with traditional Japanese theatre, such as Kyogen and Kabuki. Tanaka points out that the Kyogen actor Mansai Nomura's The Comedy of Errors was performed at the Globe in London 2001; and Yukio Ninagawa, perhaps Japan's most celebrated contemporary theatre director, created a Kabuki version of Twelfth Night, which was performed at the Barbican in 2009. The bottom line, says Stuart Varnam-Atkin, a Tokyo-based broadcaster and author, is that "Will is still very much alive and well and thriving in Japanese forms 400 years on".
Reuse content