We had always assumed and hoped that our children would to go to the local secondary school. But when our next-door neighbour's son failed to get in because they were about two-and-a-half yards outside the catchment area, we realised we might have to look further afield. And sure enough, when his time came, our son didn't get in. Despite our discomfort with the principle of selection, he had applied for a music place elsewhere (he played three instruments, which he loved). He didn't get in there either. A boy we knew, who'd been made to play a bassoon (which he hated) just to get in that school, got in. We appealed. The Headmaster told me that successful candidates had produced some really impressive laminated portfolios, and others had gone to the trouble of hiring recording studios; he "had been sent some very good CDs this year." Eventually our son was offered a place there.
But we were only halfway down the yellow brick road. We experienced an even worse application ordeal with our daughter, who initially failed to get into any school. After a total of five months phoning the admissions department of our local secondary, I finally got through to someone who would speak to me; I asked why there were six unfilled places in the school while my daughter was going up and down the waiting list like an umbrella in the wind? People move, the man said. I issued the LEA with a Freedom of Information request. A few days later the man in admissions called, offering my daughter a place, soon followed by the question: "So, can I take it that you will be withdrawing your Freedom of Information request?"
These frustrations have fed into my new play Future Conditional, which opens next week at the Old Vic. I was originally commissioned to write it six years ago. Initially, it was going to be about parents in the playground and what the process of choosing a secondary school reveals about and to them. What lesson is being taught by parents who will lie, cheat, and send death threats (yes; true story) in the competition to get their child into a "good" school?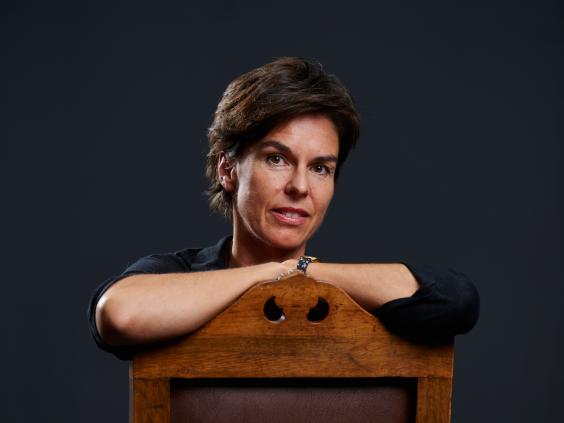 However, while it's easy to blame parents for their combative attitude, I realised I wanted to lift the stone and look at the system underneath: the right to express school preference was introduced in 1988, since which time successive governments have encouraged competition between one school and another, and the social divide has increased. I therefore decided to focus the play partly around the workings of a Government Commission, whose purpose is to look into education and equality. My research then led me to a startling and radical idea posed by the education journalist Peter Wilby which became the crux of that storyline.
The third key element of the play is Alia, a young refugee from Pakistan, who becomes the newest member of the commission. Her journey through the state school system is based on an actual story which simply made me cry when I read it. The character's position as an outsider gives her a clarity about things that are often taken for granted and the heart of the play lies in her relationship with her teacher and education itself.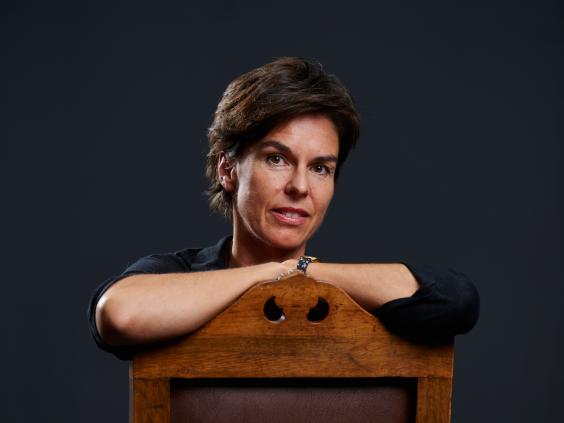 The play is partly set in a playground but there aren't any child characters. As it goes on, the adults start to behave more and more like children, a fact which is emphasised by an absence of actual youngsters. But in the course of thinking about how to stage the play, Matthew Warchus, the director, came up with the ingenious idea of having all the parts (bar one) played by young actors. Not only do they poignantly evoke those most affected by the ideas in the play– that is the next generation – they also lend it an added exuberance. It seemed obvious, however, that one character should be portrayed by someone the right age: the teacher, played by Rob Brydon, whose role is pivotal both in the drama and in education.
When I first started thinking about this play, tuition fees hadn't been introduced, free schools were just a whisper, and academies were in their infancy. The educational landscape has changed considerably – and yet the injustices in the school system that the play is trying to wrestle with are still conspicuous; they look, if anything, to be getting worse.
Take two recent headlines: "Top state secondary schools outperform top private schools" and "pay rises more quickly for privately educated graduates" The former would appear to be good news for educational and social equality and a reason for the private school system to quake in its cricket shoes, but the latter suggests the opposite. Also look at the first story in more detail, and you find the top secondaries are in fact all grammar (selective) schools. Whether it's by academic selection or money, the system continues to favour the same elite social group.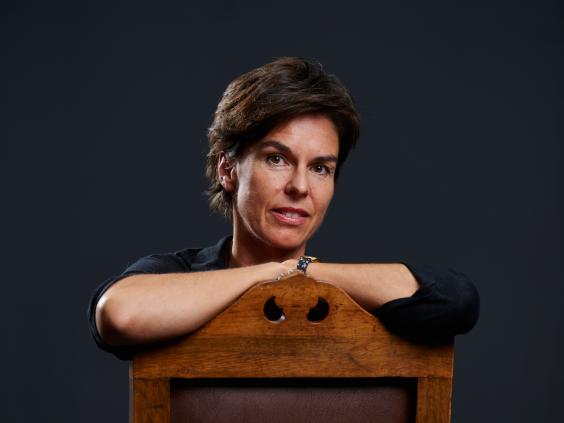 And now the Government has announced its Orwellian aim to turn every school in the country into an academy. One of the world's leading educationists, John Hattie, has been collating and interpreting data for 20 years on what makes the difference between one school and another. And academies are clearly not the solution. They are, at best, irrelevant, at worst divisive, and, once the innovation factor has worn off, they're just schools. No. Uniform, class size, resources, socio economic factors, results, even the type of school, whether state, private, free, or selective? All these things are just a distraction.
What does make the difference? Teachers. The answer to what constitutes a good education lies in their ability to inspire passion and higher expectations of their children than the children have of themselves. There should be plenty of reasons for optimism here.
But it's not surprising that parents remain muddled about what's best for their kids when they are presented with such a Byzantine system. Though the uncomfortable truth is that parents also frequently choose their school on the basis of the kind of friends they want their children to have, so not only do they not know a good school when they see it, they might not choose it anyway. It's hard to see things fundamentally changing for the better any time soon. But then, do we really want them to?
'Future Conditional' is at the Old Vic until 3 Oct
Reuse content