The stage is dark. A voiceover begins to describe a nude painting of Venus in the style of a museum audio guide. Then the lights go up, to reveal a teenage boy, masturbating furiously – while the narration shifts from art history to filthy fantasy: "From the lighter brush strokes around the vagina we can discern that Venus' pussy is in fact wet. It's fucking glistening, viewer."
So begins Spring Awakening, playwright Anya Reiss' update of Frank Wedekind's controversial 1891 play about troubled youth, for boundary-breaking theatre company Headlong.
At this point, Reiss says, she fully expects people to walk out. Not that she's bothered. "Who cares if they walk out, really? If people walk out there, they're right to, because if you don't like that, you're really not going to like what's to come…"
A summary of Spring Awakening can indeed read like a checklist of controversy, in 2014 as much as in 1891: underage sex, sado-masochism, parental abuse, abortion, suicide and rape. All experienced by a group of young teenagers over-pressurised by a demanding education system and disastrously ill-informed about sex thanks to society's repressive morality and their parents' inability to discuss it honestly. Reiss makes many bold choices in her new version, but one thing she didn't have to do was sex it up.
The 22-year-old – whose first play, Spur of the Moment, opened at the Royal Court when she was still a teenager – was commissioned by Jeremy Herrin, who's just taken over from Rupert Goold to lead Headlong. And Reiss has form in updating classics: she created a brilliant contemporary version of Chekhov's The Seagull, and has just done the same with Three Sisters.
Herrin suggests that she and director Ben Kidd, working together as part of Headlong's young "emerging artists" scheme, will bring "a punky spirit… a sense of 'fuck you, this is what we've got to say about the work' [that is] a really great energy to galvanise audiences, especially young audiences."
Spring Awakening has long been galvanising audiences – if that's not too polite a term for it. It was originally published at Wedekind's own expense; too risqué to be performed, it was widely accused of being pornographic. Until, that is, the pioneering director Max Reinhardt staged it in 1906 in Berlin with several scenes cut to satisfy the state censor. But the show was a triumph, packing out houses for 20 years and it has been frequently revived across Germany ever since.
The first English-language version appeared in New York in 1917 – under trenchant censorship. Initially, the Commissioner of Licenses stated a performance would be "contrary to public welfare", and when the show did go up, theatreland agreed. One producer stood up mid-performance, damning it, "A dirty show!"; a newspaper called it "nasty and prurient".
Were we more enlightened in Britain? If only. The first public performance of Spring Awakening at the Royal Court in 1965 featured a text much slashed by the Lord Chamberlain's red pen. An uncensored translation by Edward Bond finally premiered in 1974 in a Brechtian production at the National Theatre.
Ted Hughes also had a go, in 1995, for the RSC. This notably cast actual 14-year-olds; most productions, including Headlong's, use twenty-somethings.  His concisely poetical, yet mystical, language was considered an apt take on Wedekind's own off-kilter, expressionist lyricism.
Bond was more overtly political, lambasting the institutionalised nature of our society; his 1974 introduction stated "the play isn't out of date… the aim of education shown in this play is to stop people asking questions. That's also a foundation of the consumer society".
It's a point Kidd also touches on, suggesting that repressive morality has today "been replaced by a consumerist capitalism: we're still not that interested in talking to young people about sex, but we certainly are interested in trying to sell them things [with it]: Miley Cyrus videos, American Apparel adverts..."
The problem with once-controversial plays is: how to make sure they're as punchy and relevant today? Arguably, another recent adaptation failed in this: a shiny Broadway musical take, combining 19th-century Germany with a modern rock score by Duncan Sheik, it was hit in the US but divided critics in the UK, who felt it was too sanitised. Even the Daily Mail considered it "pretty wholesome" and "perfectly harmless".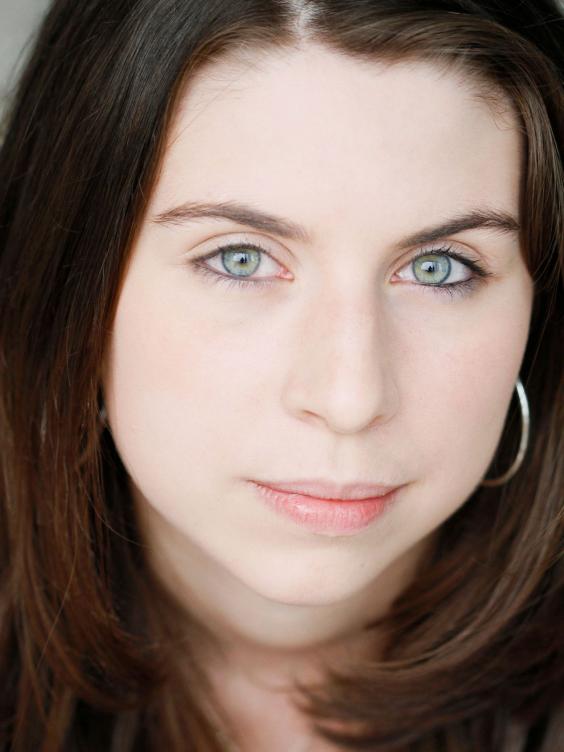 By contrast, Reiss's version modernises freely and fully, finding modern equivalents for Wedekind's shocking plot developments that reflect the way young people live their lives today. Which is, largely, online: this Spring Awakening is awash with Facebook, Skype and internet porn and the characters' virtual communications are staged using a mix of video projections and live action. Not that they were trying to write "an internet play"; it's just that if you're going to do a show about teenagers and sex today, you can't ignore it.
"In the original play, [the point was] we're really dishonest to children about sex and there isn't enough information around," explains Kidd. "But now, it feels like we're really dishonest about sex, but there's too much information around."
Reiss's own research has been eye-opening; she'd never watched porn before: "It's not like Boogie Nights! It's really fucking horrible some of this stuff and it scared the shit out of me at my age, never mind if I was 14."
Her version grapples with this influence: teenagers mimic a bondage-and-beating porn movie they're watching on a phone and share a video of their friend hanging himself. Not that the show is trying to be tabloid-baiting or gratuitous.
"If you're going to have the proper experience of Spring Awakening, you're going to be dealing with the stuff of life," insists Herrin. "It's not as childish as being naughtily provocative – it really is trying to address those things properly." And in some ways, Reiss' version is more generous than Wedekind's original. Many of his adult characters were monstrous stereotypes, a take that Bond ran with – his introduction insisted that the adults "are dangerous… obviously they destroy or brutalise their children." But Reiss very deliberately wanted to avoid demonising anyone – teenagers or grown-ups.
"It's just real people confused by the world," she contends, adding that the adults are almost as clueless as the kids.
To convey this, the play gets rather meta-theatrical: the same eight young actors taking on both the teenage and adult roles; the idea being that the younger characters are literally playing at being grown-ups. "They're recreating [the adult's world], working it through – it's almost like a drama therapy exercise," says Reiss.
The fact of the actors switching between adolescent and adult roles also highlights the doomed-to-repeat nature of child-parent relationships.
"Because it's a play from 100 years ago, it felt like we've learned nothing since then: the kids become the next generation, become the next, become the next…" says Reiss.
'Spring Awakening' is at the West Yorkshire Playhouse, Leeds, to 22 March, and then on tour (headlong.co.uk)
Reuse content