One of notorious paedophile Jimmy Savile's victims has described a play about the late DJ as "uncanny" and said the she felt "quite unwell" while watching.
An Audience With Jimmy Savile opens at the Park Theatre in London this week with Alistair McGowan playing the predatory Top of the Pops presenter.
The play, which has provoked a mixed response with some questioning the ethics of portraying its disturbing story so soon after the scale of Savile's abuse was exposed, was described was "absolutely fantastic" by victim Karin Ward.
Ms Ward was one of several victims who were consulted by playwright Jonathan Maitland during production. After attending a preview she told Sky News: "With the smell of the cigar smoke, it was almost like stepping back 40 years."
"It was uncanny. It was impeccable, absolutely fantastic, [McGowan] was so convincing."
The BBC radio and television presenter is believed to have hundreds of victims after he exploited his position both as a celebrity working for the broadcaster and as a charity fundraiser for institutions such as Stoke Mandeville hospital to abuse children and young people.
One key scene in An Audience With Jimmy Savile is a virtually verbatim police interview during which it becomes obvious quite how the DJ manipulated his inquisitors to an astonishing degree.
"When we performed that scene at a public read-through of the play five months ago, the reaction was extraordinary," Maitland wrote in The Independent last month.
Theatre highlights of 2015
Theatre highlights of 2015
1/7 Hamlet - Barbican

The advance sales broke records, but there will be 100 £10 tickets held back for each day's performance of the most hotly anticipated classical production of the year: Benedict Cumberbatch as Shakespeare's brainiest hero, directed by Lyndsey (Chimerica) Turner.

2/7 Bend it Like Beckham - Phoenix Theatre

Gurinder Chadha directs a musical adaptation of her film about a Sikh girl who defies her family for football, scored by Howard Goodall. We're promised a celebratory state-of-the-nation comedy.

3/7 Hard Problem - National Theatre

The Hard Problem is consciousness in Tom Stoppard's first new play for nine years. It's set in a brain science institute and directed  by Nicholas Hytner, who steps down at the National Theatre  after a glorious reign, in April.

NT

4/7 The Hook - Royal & Derngate

To celebrate the Arthur Miller centenary, James Dacre directs a world premiere, adapted by Ron Hutchinson from Miller's FBI-suppressed screenplay about mobsters in the dockyards of 1950s Brooklyn.

Getty Images

5/7 Farinelli and the King - Sam Wanamaker Playhouse

Mark Rylance stars in this fascinating real-life story, dramatised by his wife Claire van Kampen, about Philippe V of Spain and the castrato whose voice cured him of insomnia and despair.

BBC

6/7 Antigone - Barbican and King's Theatre

The visionary Flemish director Ivo van Hove brings us Sophocles's great tragedy in a modern version starring Juliette Binoche.

Reuters

7/7 The Vote -Donmar Warehouse

James Graham aims for a media coup with his drama set in a fictional London polling booth in the last 90 minutes of Election Day 2015. The run culminates in a live broadcast on More4 on the day.

Reuters
"Afterwards, the audience said that was the moment when they realised how Savile got away with it."
Mr Maitland has defending the project from criticism, explaining that the "urge to erase Savile from history is understandable but should be resisted" or we risk repeating the mistakes of the past.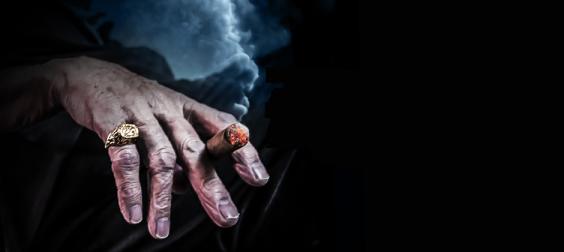 Ms Ward told reporters after the performance that she hadn't expected to feel anything but actually felt "physically unwell" while watching. "It will pass [but] I've realised there's still a lot in here I have to deal with."
"I was thinking, I wish he was still alive – I wish I could confront him now. I wish I had confronted him."
Police are continuing to investigate sex abuse allegations against the British media personality as well as following inquiries into "others" some of whom, but not all, are linked to Savile under Operation Yewtree.
Reuse content