Britain's dance schools churn out performers who "lack rigour, technique and skills", forcing choreographers to recruit from overseas, it has been claimed.
Three of the leading dance choreographers in the UK – including the man responsible for a highlight of the London Olympic Opening Ceremony  – have launched a blistering attack on the quality of dance education in this country.
The three choreographers – Akram Khan, Hofesh Shechter and Lloyd Newsome of DV8 Physical Theatre – say they are "dismayed" at declining standards among UK graduates.
"It's disheartening when it comes to auditions to see these UK students with potential and enthusiasm consistently outclassed by fitter, stronger and more versatile counterparts from Europe, Asia and the US," said Mr Shechter, the artistic director of Hofesh Shechter Company, who has recently choreographed work at the Royal Ballet.
Mr Khan, an award-winning British-Bangladeshi dancer who starred in and choreographed the poignant "Abide With Me" segment of Danny Boyle's London 2012 opening, said that the training of British dancers had become an "obstacle" rather than a benefit.
"I am concerned, that somewhere, somehow, the training the young dancers go through in the UK is not supporting them in the rigour, technique, and discipline that I am looking for in a dancer," he said.
The three main contemporary dance schools in Britain are the London Contemporary Dance School, Trinity Laban and Northern School of Contemporary Dance,
Mr Newson, whose DV8 Physical Theatre is known as one of the most innovative dance companies in the UK, said: "We would hope to employ graduates from these institutions, which are all in receipt of public subsidy as well as student tuition fees.
"Unfortunately the students, more often than not, lack rigour, technique and performance skills. I have spoken to 10 other British dance companies who share this view."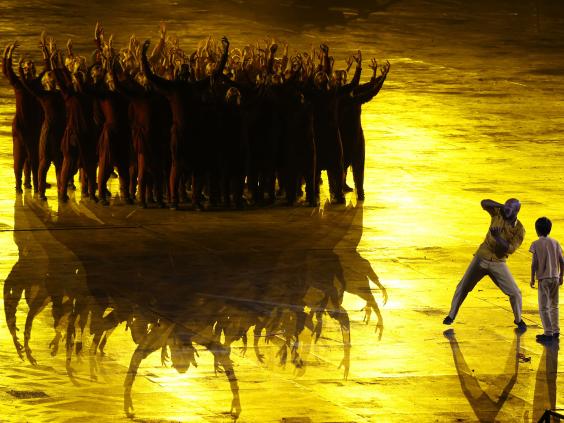 In a joint statement, the choreographers called for action to improve teaching methods to meet the needs of the professional dance sector.
Last night the dance schools rejected the attack on their standards. Trinity Laban principal, Professor Anthony Bowne, said students come from around the world for its "world class" training. "We're a bit baffled that these choreographers would be in any doubt of this; particularly as they are choosing to employ Trinity Laban graduates in their productions." 
Northern School of Contemporary Dance principal Janet Smith insisted it was constantly striving "to address the increasing demands of an ever-broadening profession". Veronica Lewis, principal of London Contemporary, said the school prepares its students "for lifelong careers".
One source said the public questioning of training methods appeared timed to "stir up provocation" at the start of the four-day Dance UK conference which kicked off yesterday.
Graham Watts, chairman of Critics' Circle Dance Section in the UK, said there had been a "debate on standards in contemporary dance training for a long time". The dance expert, whose daughter studies at Laban, said: "These schools are producing hundreds of graduates and there are very few paid jobs as contemporary dancers. Therefore the schools have to produce dancers with a rounded education, not just going for the same 15 elite jobs. Otherwise 235 kids would be left on the scrapheap."
He said that his daughter had had a "wonderful" education at Laban. "The schools are producing phenomenal dancers."
Reuse content