David Bowie is writing new music, but fans won't be hearing it in the way they might expect.
The legendary singer is among a long list of artists penning original songs for a Broadway musical about popular Nickelodeon character Spongebob Squarepants. His involvement might sound bizarre, but Bowie did voice a character for the hit TV series eight years ago.
Other musicians taking part include Cyndi Lauper, TI, John Legend, Panic! At the Disco, The Flaming Lips and Aerosmith bandmates Steven Tyler and Joe Perry, and the musical is expected to reach the Broadway stage in late 2016.
Producers are describing it as a "rousing tale of a simple sea sponge who faces the unfathomble...a celebration of unbridled hope, unexpected heroes and pure theatrical invention".
The best and worst comebacks
The best and worst comebacks
1/10 Guns N' Roses

Their comeback album undersold and underwhelmed, except as a token of unbridled egotism

Getty Images

2/10 Kate Bush

Aerial arrived with its unexpected "washing machine" paean to domesticity. Brit-nominated and five-starred in The Independent, it was a triumph.

Getty Images

3/10 My Bloody Valentine

They reformed in 2007, yet took another six years to release MBV to a clutch of four- and five-star reviews.

Getty Images

4/10 Jefferson Airplane

The reformed Airplane's 1989 eponymous effort was a sadly failed attempt at re-entry

Getty Images

5/10 The Stooges

The Weirdness, 34 years after the Pop/Bowie co-produced punk blueprint Raw Power, was hugely anticipated. But "The Woefulness" would have been more apt.

Getty Images

6/10 The Verve

Large tracts of comeback album Forth are returns to the tedious, baggy jamming of the pre-Urban Hymns years

Getty Images

7/10 Pixies

Indy Cindy was a disappointingly mediocre effort. Gnome more, please

Getty Images

8/10 Roky Erickson

Roky Erickson's True Love Cast Out All Evil, his first album of new songs in 14 years was excellent – "stunning", said NME

Getty Images

9/10 Portishead

However much their sound had developed and darkened, Portishead's facility for imaginative names had not

Getty Images

10/10 David Bowie

David Bowie's The Next Day was Mercury- and Grammy-nominated and caused collective critical pooling of saliva

Getty Images
"Life on Mars" singer Bowie ended a 10-year hiatus when he released The Next Day in 2013 and has since been working on a stage production based on his 1976 film The Man Who Fell to Earth, in which he played alcoholic alien Thomas Newton.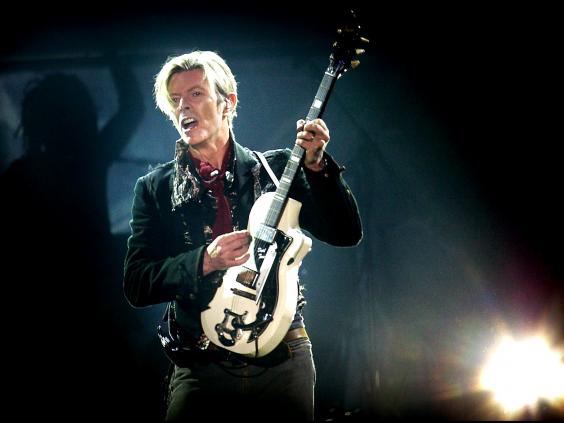 The play, titled Lazarus and co-written with Irish playwright Enda Walsh, will feature new songs and fresh arrangements of older classics. It premieres at the New York Theatre Workshop in December.
Reuse content