The author David Pearce has donated the stage rights to his football novel The Damned Utd, which was turned into an acclaimed film, to help save a struggling Yorkshire theatre company.
Peace, who wrote the Red Riding quartet of novels, handed the rights to his football story, based on Brian Clough's fateful 44-day spell at manager at Leeds United in 1974, to Red Ladder, a Leeds theatre company which lost 100 per cent of its Arts Council funding in July.
Red Ladder, founded in London, but which moved to Yorkshire in the 70s, is now seeking to raise £80,000 to produce the play, which was turned into a film starring Michael Sheen in 2009.
Red Ladder was allowed to secure the rights from publisher Faber & Faber for a nominal sum of £3.68, representing the novel's 368 pages.
Peace, from Ossett, West Yorkshire, said he had been inspired by Red Ladder, which was founded to produce plays with a radical socialist theme.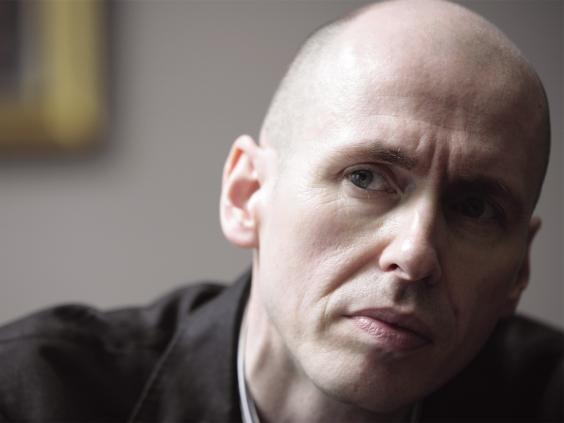 The author said: "After all the inspiration and support I got from Red Ladder, particularly with the Red Writers Group while I was back in the UK from 2009 and 2011, and all the enthusiasm and interest Rod Dixon and Chris Lloyd have shown in my work - they were so helpful and inspiring when I was writing Red or Dead - offering the theatrical rights for The Damned United for the minimum amount possible was the very least I could do to try, even in a such a small way, to help 'Save Red Ladder'."
The campaign has so far raised £12,600 of its £80,000 target. The website Localgiving has launched a "Grow Your Tenner" fund, which matches the first £10 of all donations to the campaign made through the site. Each £10 donated will be worth £21.55 to the company, including Gift Aid.
Others to back the campaign, launched after the loss of the company's funding, include Monty Python's Terry Jones.
Peace - named in 2003 as one of Granta's Best of Young British Novelists – followed the Red Riding Quartet, which portrayed a county traumatised by the Yorkshire Ripper murders, with a trilogy of novels set in Tokyo.
Reuse content