It is often the case that the bigger the hype around a musical, the bigger the flop it will make come press night. Still, the early signs for I Can't Sing: The X Factor Musical look good
With a book and lyrics by Harry Hill, and Sean Foley ( The Play What I Wrote and The Ladykillers) directing, the tone appears to be pleasingly irreverent. In particular, the lyrics to the title song " I Can't Sing" – sung at this week's launch by Cynthia Erivo – have plenty of Hill's trademark wit: "Open my throat and windows start to crack / I thought a quaver was a cheese-based snack". The song also features a dig at a former Spice Girl: "Didn't think I could. Thought I made Geri Halliwell sound good." With that sort of talk, it can't afford to be another Viva Forever!-style flop, can it?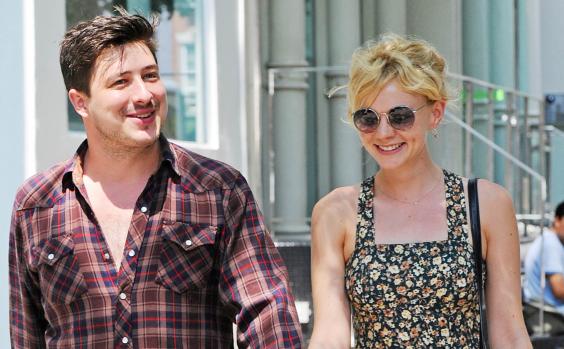 Carey Mulligan gives a run for her money
Runners in Sunday's Run to the Beat half-marathon in London may find themselves sprinting alongside a star. Carey Mulligan has signed up to run for the Alzheimer's Society. Her grandmother has had dementia for more than a decade.
Her Just Giving page shows that she has raised £1,900 so far, including an unspecified donation from "Hubby", aka Marcus Mumford (above, with Mulligan), with the message "Don't fall over, noodle."
Also in the Arts Diary
The Novel Cure: If the problem persists, consult the great works of literature
It could be you: £2,500 tickets available for the art world's new lottery
@AlicevJones
Video: Simon Cowell on ultrasounds