As a stand-up comedian, Larry David once took to the stage, silently assessed his audience and, deeming them unsuitable recipients of his act, announced, "This just isn't going to work", before walking off without having delivered a single joke.
That technique is unlikely to fly if David tries it during his next spell on stage: the Curb Your Enthusiasm star and co-creator of Seinfeld announced this week that he will make his Broadway debut next year, in his own play, Fish in the Dark.
Brooklyn-born David, 67, told the New York Times he had not acted in a stage play since his early teens. "I haven't been in a play since the eighth grade, when I did Charley's Aunt," he told the newspaper. "I seem to remember wearing a dress. That's it. And I'm not even really an actor. But I'm still sleeping at night, and I hope that continues."
Fish in the Dark, a comedy about a death in the family, has a cast of about 15 and is due to open on 5 March next year. Although no other casting announcements have yet been made, David revealed that he would be playing somebody "very similar to Larry David".
The comic has made a career of lightly fictionalising his own personality: he was the inspiration for the character George Costanza, played by Jason Alexander in Seinfeld, and he played an extreme version of himself for the eight seasons of his HBO show Curb Your Enthusiasm, which was last broadcast in 2011.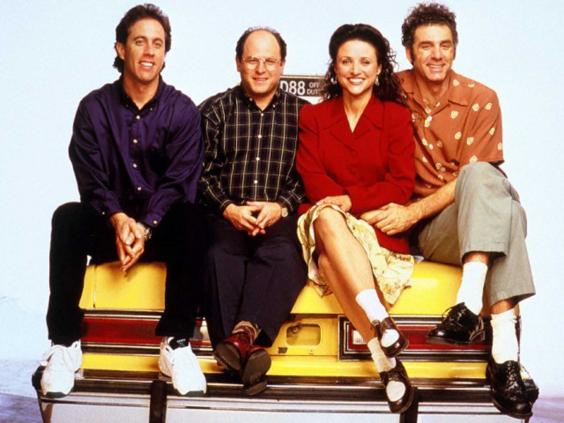 In one storyline from the fourth season of Curb Your Enthusiasm, David is cast as the lead in the long-running Broadway musical The Producers. Forgetting his lines during his opening-night performance, he extemporises a stand-up routine to rapturous applause.
Last year, David took the role of stubborn, obnoxious Nathan Flomm, an erstwhile Silicon Valley entrepreneur with a grudge, in the TV movie Clear History, which he also wrote. He even hewed close to his Curb persona as the romantic lead in Woody Allen's 2009 film Whatever Works. David told The NYT he had yet to decide whether he would make a ninth series of Curb Your Enthusiasm, although he declined to rule it out. "I'm not going to mentally do that to myself right now," he said. "But if I did do another season, this play would push that schedule back."
Thanks to a fortune amassed in large part through the syndication of Seinfeld, David hardly needs to work again. He was once estimated to be worth more than $800m (£477m), although he subsequently said his ex-wife Laurie Lennard was awarded much of his fortune in their 2007 divorce.
He began writing the play last summer and showed it to super-producer Scott Rudin, who insisted he act in it. "I didn't really want to do it, but, I mean, do you know Scott? He's a very persuasive fellow," David said. "I had been prepared to just go to some rehearsals as the writer, watch quietly, say a few words, then go to a few performances and pace around the back of the theatre, give some notes, pace some more. But now this. Something has gone awry."
Reuse content