Britain's most prestigious theatre awards has three women in the running to be named best director for the first time in its 38-year history, while the number of nominations for black actors this year was also hailed.
The 2014 Olivier Award nominations were announced in central London.
Nominations for the directing award included Lyndsey Turner for Chimerica, Susan Stroman for The Scottsboro Boys and Maria Friedman, director of Merrily We Roll Along. Former National Theatre director Richard Eyre rounded out the nominees.
Writer and performer Cush Jumbo, who was nominated for outstanding achievement in an affiliate theatre for Josephine and I, said: "That's fantastic. The best things about watching the nominations this year was that I didn't sit and count how many women were nominated, and the same thing for people of colour.
Kyle Scatliffe and Colman Domingo in The Scottsboro Boys, about a miscarriage of racial justice, were both nominated for acting awards as were Sharon D Clarke and Cecilia Noble, for The Amen Corner set in a Harlem church.
Ms Jumbo said: "It is a great feeling, and it possibly means we're getting to a stage of recognising people for how good they are."
Julian Bird, chief executive of the Society of London Theatre, said: "It's a very open and very mixed year across productions and type of people. It's wonderful to see three female directors come through."
Anna Chancellor, who was nominated for best actress after her role in Private Lives, said she was "thrilled" by the nominations in the directing category. "Of course I'm pleased women are coming to the fore, it's wonderful."
The acting categories were dominated by star names included Jude Law, Tom Hiddleston, Hayley Atwell and Judi Dench. 
Three of the four men chosen for best actor were in Shakespeare productions proving, according to Mr Bird, "that Shakespeare is as relevant today as it ever was.
"It also tells us that some of our greatest living actors want to come to the London stage and do these great tour de force performances".
Law is in the running for the lead in Henry V as part of the Michael Grandage Season in the West End, and Hiddleston for Coriolanus at the Donmar Warehouse.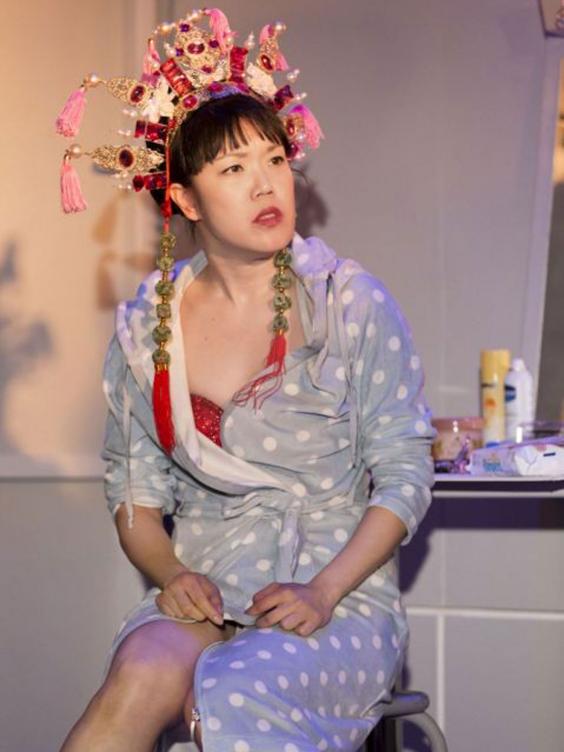 Rory Kinnear, who has already picked up a best actor award for his performance as Iago in the National Theatre's production of Othello at the Evening Standard Theatre Awards, is in the running at the Oliviers, as is Henry Goodman for The Resistible Rise of Arturo Ui.
Atwell was nominated for her role in The Pride, while Dench was up for Peter and Alice. The shortlist also included Chancellor and Lesley Manville who has received huge acclaim for her performance in Ghosts.
The Sam Mendes-directed Charlie and the Chocolate Factory and the revival of Stephen Sondheim musical Merrily We Roll Along lead the nominations with seven each.
Smash hit musical The Book of Mormon picked up six alongside film adaptation Once and The Scottsboro Boys at the Young Vic.
"The nominations are quite spread this year," Mr Bird said. "There isn't one that is coming through so strongly. The voting was very tight... I don't think you can say one production will sweep the board."