Andrew Lloyd Webber's musical Stephen Ward has been axed from the West End following poor ticket sales after a run of just over three months.
The composer's latest show opened at London's Aldwych Theatre on 19 December but the final curtain will now fall two months earlier than planned on 29 March.
Stephen Ward had a relatively low budget of £2.5 million, but tickets originally valued at £67.50 were reportedly being sold in the last month for £39.50.
The musical focuses on the title character, played by Alexander Hanson.
An osteopath and socialite, Ward was at the centre of the ill-fated 1963 sex scandal involving Conservative politician John Profumo and 19-year-old model Christine Keeler.
Ward died from an overdose of sleeping pills after being found guilty for allegedly living off immoral earnings made by prostitutes.
Lloyd Webber penned the music, while the book and lyrics were written by Christopher Hampton and Don Black. Richard Eyre has directed and Robert Fox Limited and the Really Useful Group produced.
The biggest West End flops
The biggest West End flops
1/10 Viva Forever

Mel B, Mel C, Geri Halliwell, Emma Bunton and Victoria Beckham at the press night of the Spice Girls musical Viva Forever, which turned out to be Viva Fo-Never when it closed on the West End in June 2013 after just six months

PA

2/10 Spider-Man: Turn Off the Dark

It cost a massive £48m to make and U2 penned the music, but after main cast members were injured in rehearsal, its opening night was postponed 6 times and its director resigned, Spider-Man: Turn Off the Dark has lost so much money it will take 12 years of sell-out shows to make an ounce of profit

Getty Images

3/10 Behind the Iron Mask

Behind the Iron Mask previewed on the West End in summer 2005 but was destroyed by critics and closed just 18 days after its official opening night

4/10 Lord of the Rings

Lord of the Rings opened in Covent Garden in summer 2007 but was criticised for being too long, confusing and dull, leading to a final curtain in 2008 after 492 performances

Gareth Cattermole/Getty Images

5/10 Thoroughly Modern Millie

Britain's Got Talent judge Amanda Holden made her West End debut as Millie in this 1920s flop - critics described her performance as 'thoroughly charmless' and the final curtain fell after 8 months in June 2004

6/10 Desperately Seeking Susan

Blondie's Deborah Harry poses with actresses Emma Williams and Kelly Price as they promote the launch of Desperately Seeking Susan - an odd combo of Madonna's 1985 film and Blondie's music that opened in 2008 and ran for just four weeks with just 200 people watching each night

7/10 Gone With the Wind

Darius Danesh, who sung 'Baby One More Time' during his Pop Idol audition, was cast in the iconic role of Rhett Butler, the show received poor reviews, was too long at over 3.5hrs and closed in 2008 after just 79 shows

Gone With the Wind

8/10 Twang!

Lionel Bart's 1965 Robin Hood musical (you know he has an arrow...twang...) opened with a nightmare first performance involving power failures, last-minute script rewrites and the musical director collapsing - unsurprisingly it closed after 43 shows and a flood of scathing reviews

9/10 Carrie the Musical

The musical adaptation of Stephen King's horror novel received a critical panning when it opened in 1988 - financial backers withdrew and it closed on Broadway after just 16 previews and 5 performances

10/10 Oscar Wilde the Musical

Written and directed by DJ Mike Read to coincide with Wilde's 150th birthday, the show opened at the Shaw Theatre in London on a Tuesday and closed on the Wednesday after the kindest review called it 'the worst musical in the world ever'
"I am very proud of the show and our wonderful company. Andrew has never been afraid to embrace difficult and challenging subject matters and Ward's strong and compelling story highlights a serious miscarriage of justice," Fox said in a statement.
"The piece set out to explore his fascinating life as a piece of serious theatre which has now been told to a new generation.
Fox went on to praise "Andrew's best score in years".
"I am very sad to see the show close in London but firmly believe this piece will be seen by many audiences in the future," he added.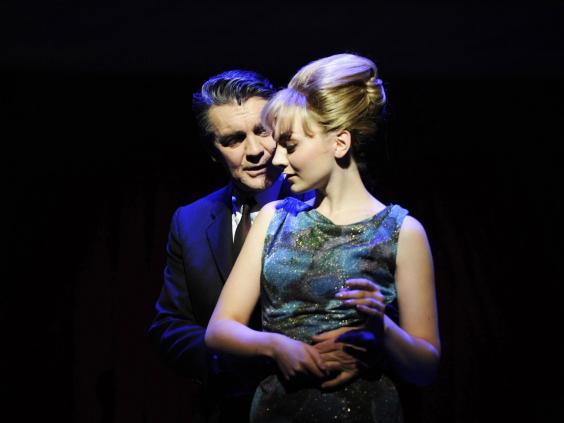 Stars including Elaine Paige, Dame Judi Dench, Jimmy Carr and film director Tom Hooper attended Stephen Ward's opening night, but reviews were mixed.
Despite creating such West End classics as the The Phantom of the Opera, Evita and Cats, Lloyd Webber has not enjoyed a resounding success for a long-time. His Phantom sequel, Love Never Dies, managed 15 months at the Adelphi Theatre but failed to live up to the reception of its original.
Even Lloyd Webber admitted his doubts shortly before Stephen Ward launched, saying in an interview with the London Evening Standard: "It's an amazing piece of work. Whether it's a commercial piece of work is another question. I haven't had a hit in 20 years.
"I've written six musicals in that time. I'm resigned now to the fact that anything I do probably nobody is going to like."
Reuse content