It's taken 300 years for America to fall for panto's thigh-slapping mix of slapstick humour and classic fairy tales. But the version which is now packing theatres in Los Angeles is a Disneyfied update, which swaps risqué humour for sanitised pop songs.
California has fallen for panto thanks to a series of hugely popular productions staged by Kris Lythgoe, son of Nigel, the British American Idol producer and his wife Becky.
Aladdin has already proved a success at the Pasadena Playhouse, and is now set to tour the US. But where panto is a Winter fixture in British theatres, the American version has become a Summer phenomenon.
The Princess and Pirates Sing-a-Long Concert, featuring characters from the Grimm stories including Snow White, as well as guest appearances from Cinderella and Robin Hood, is filling the Kirk Douglas Theatre in Culver City with enthusiastic children throughout August.
The California shows feature cast members from hit television shows like Glee and So You Think You Can Dance, as well as from Broadway musicals.
The musical soundtrack is child-friendly chart pop, with hits by Pharrell Williams, Katy Perry, Carly Rae Jepsen and Bruno Mars selected to ensure that the content is suitable.
"We've Americanised it by adding even more pop songs and doing it year-round, not just for Christmas," Becky Lythgoe told the Los Angeles Times.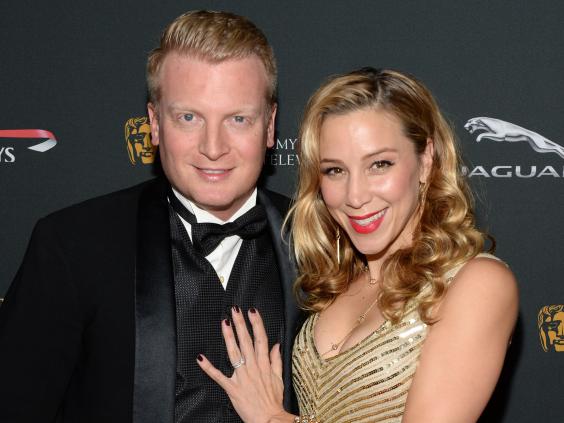 "Also, Kris rewrites the scripts using local analogies and landmarks, bonding the community. We've also changed the humour to be less British - the pantos there are a little more risque, there's sort of a pub culture. American audiences don't necessarily want to hear about knickers and bras. We don't go as bawdy."
Panto is helping to bring a generation of American children into the theatre, whose parents cannot afford tickets for the big Broadway touring shows.
The Enfield-born Kris Lythgoe, a producer on So You Think You Can Dance, said: "Our big goal is to get kids into theatres. It's tough now with Xbox and television, and theatres could be on the way out. So the best way we know is the same way they do it in the UK. Kids go to the theatre to see panto."
The "Princess and Pirates" show is designed as an introduction to new panto-goers. "It's a singalong, so it's nonstop; and the kids know most of the songs, from Katy Perry to Bruno Mars," Mr Lythgoe said.
"His songs are so feelgood and not that sexual, so every time Bruno Mars comes out with a new song, we can use it. The kids don't have to sit in their seats, they can make as much noise as they want - and they do."
The couple are even hoping to sell the Americanised panto concept back to the UK. Becky Lythgoe said: "We were approached by a movie company in the UK to do a sort of 'live from LA' panto broadcast there."