Warwick Davis has hit out at a Leicester theatre's decision to sack Snow White's dwarves from its Christmas panto out of political correctness.
The De Montfort Hall production of the 19th century Grimm fairytale has changed its title to Snow White and her Seven Friends because the 'dwarf' is "generally not a word that people feel comfortable with".
But English actor Davis, who has a rare form of dwarfism and stands at 3ft 6in, finds it "patronising when people are offended on his behalf" and says he does not want others of his stature to lose out on jobs.
"It loses something if you don't have Snow White's dwarves. I've been in a lot of pantos and I don't think it's offensive at all," he told the Leicester Mercury. "I'm sure there are those out there who don't like the term but as a short actor I want to be given the choice about whether I appear in panto or not. I don't want someone making that decision for me."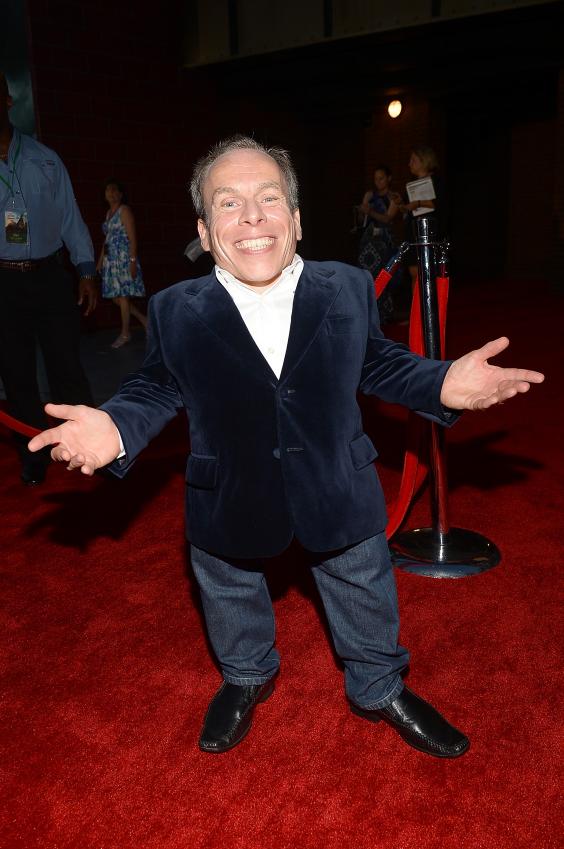 Davis, who made his name in the likes of Star Wars and Harry Potter, added that he thinks the move to drop Bashful, Grumpy, Happy, Sneezy and co from the panto is "all a smokescreen" to allow companies to employ less expensive actors.
"The excuse of 'people' being uncomfortable is a poor one - I doubt they've questioned the audience about whether or not they think the word 'dwarf' is offensive," he said.
"The profit margins for pantos are not very big and it's obviously much cheaper to involve schoolchildren than it is to pay lots of professional short actors."
The Leicester production opens on 12 December, starring Benidorm actress Sherrie Hewson and Britain's Got Talent finalist Jon Clegg.
Reuse content