In many ways it's appropriate that in the English National Opera's hour of financial need Mike Leigh should ride to the rescue on the wings of Gilbert and Sullivan.
If Jonathan Miller's Mikado has been an ENO banker for 25 years, why should Leigh's Pirates of Penzance not prove to be one too?
His film Topsy-Turvy – which recreated the real-life backstage story behind the birth of The Mikado – made plain both his love for G&S and his feel for their period. And although not every film-maker whom ENO has drafted in to direct opera has turned up trumps in the way that Anthony Minghella did with Madam Butterfly, Leigh was clearly a good bet. 
He may once have ruled himself out as an opera director, but recent comments suggested he might be the right stuff. A devotee of G&S since early childhood, he completely gets the Savoy operas' unique take on reality: the hard edge of their comedy, their anarchic absurdism, their deadpan surrealism so admired by Samuel Beckett.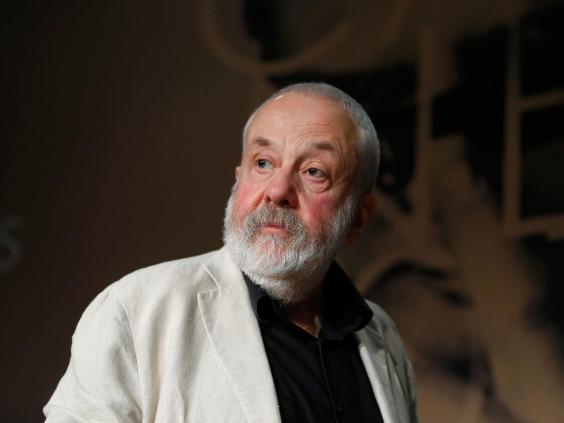 He rightly points out that this particular meld of words and music puts Gilbert and Sullivan up there with Offenbach, and that it has inspired many composer-lyricist teams.
Alison Chitty's fluorescent designs for this production suggest the opening and closing of a camera shutter, and the ship which disgorges the pirates is bandbox-dainty.
The right dramatic tone is established from the start by two principals: Joshua Bloom brings a swashbuckling bass-baritone glamour to the Pirate King, while Robert Murray's Frederic projects sweet-toned, naïve innocence in a manner reminiscent of the young Bonaventura Bottone.
The choreography wittily takes its cue from the music: when Frederic surprises the "maidens fair" – in bustles and boaters, as befits this period production – in the daring act of taking off their boots to paddle in the sea, they respond like a flock of startled geese.    
Claudia Boyle makes a very 21st-century Mabel, knowing rather than virginally shy, and employing her flashy coloratura as a weapon to control her love-lorn swain.
Theatre highlights of 2015
Theatre highlights of 2015
1/7 Hamlet - Barbican

The advance sales broke records, but there will be 100 £10 tickets held back for each day's performance of the most hotly anticipated classical production of the year: Benedict Cumberbatch as Shakespeare's brainiest hero, directed by Lyndsey (Chimerica) Turner.

2/7 Bend it Like Beckham - Phoenix Theatre

Gurinder Chadha directs a musical adaptation of her film about a Sikh girl who defies her family for football, scored by Howard Goodall. We're promised a celebratory state-of-the-nation comedy.

3/7 Hard Problem - National Theatre

The Hard Problem is consciousness in Tom Stoppard's first new play for nine years. It's set in a brain science institute and directed  by Nicholas Hytner, who steps down at the National Theatre  after a glorious reign, in April.

NT

4/7 The Hook - Royal & Derngate

To celebrate the Arthur Miller centenary, James Dacre directs a world premiere, adapted by Ron Hutchinson from Miller's FBI-suppressed screenplay about mobsters in the dockyards of 1950s Brooklyn.

Getty Images

5/7 Farinelli and the King - Sam Wanamaker Playhouse

Mark Rylance stars in this fascinating real-life story, dramatised by his wife Claire van Kampen, about Philippe V of Spain and the castrato whose voice cured him of insomnia and despair.

BBC

6/7 Antigone - Barbican and King's Theatre

The visionary Flemish director Ivo van Hove brings us Sophocles's great tragedy in a modern version starring Juliette Binoche.

Reuters

7/7 The Vote -Donmar Warehouse

James Graham aims for a media coup with his drama set in a fictional London polling booth in the last 90 minutes of Election Day 2015. The run culminates in a live broadcast on More4 on the day.

Reuters
One might have predicted that the role of Major-General Stanley would fit ENO's premier farceur Andrew Shore like a glove: his commedia dell'arte physicality lights up the stage.
But on the first night his patter-song misfired, being taken so perilously fast that half the jokes were inaudible: sung slower, it would paradoxically have sounded faster (elsewhere, however, conductor David Parry's zippy tempi do the biz).
Meanwhile, the woefully put-upon Ruth gets an unusual and effective incarnation by Rebecca de Pont Davies, and Jonathan Lemalu's Sergeant of Police is a lovely comic creation, with a charming West Country burr.
This is a very enjoyable production, but its tasteful efficiency made me nostalgic for the convivial slapstick of the dear old D'Oyly Carte company, which could be so much funnier.
As to whether Mike Leigh will equal Jonathan Miller's long-running box-office achievement, I'm not sure. Partly because while The Pirates of Penzance is a brilliant jeu d'esprit, The Mikado is a masterpiece.
BOOK TICKETS FOR PIRATES OF PENZANCE with tickets.independent.co.uk
Reuse content