One of the UK's poshest festivals brought naked sports days, wild swimming, a Champagne tent and an entire spa and wellness sanctuary to Cornbury Park, a country estate set in 400 acres of private parkland for its fifth year.
If you brought your wallet, there were plenty of ways to empty it, with crafting sessions, massages, cocktail classes and stalls selling feathery headdresses, sequin leotards and glitter-encrusted sunglasses – essential partywear for the sun-soaked weekend. There was also free interactive theatre and talks and debates on philosophy, art and literature, including author John Higgs on how the idea for Duchamp's urinal, one of the most influential artworks of the 20th century, didn't come from Duchamp, but an eccentric baroness who lived and breathed modern art. She would have fitted in here.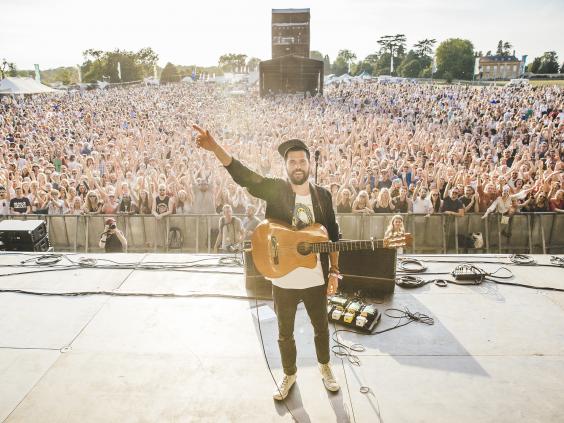 This year's line-up was a particularly mixed bag, with Bjork headlining on Friday night, funk legend George Clinton on Saturday and Ben Howard closing on Sunday.
Clinton was looking dapper and sounding smooth. His funk, soul and rock music collective Parliament were clearly up for a party and took the crowd with them on a set that featured old favourites alongside new material. Classics "One Nation Under a Groove" and "Give Up the Funk (Tear the Roof Off the Sucker)" made an accessible panacea to Friday's more thoughtful, subdued sets. Pockets of beauty filtered through to the hungover Sunday crowd with a soulful set by Frances which prompted a Capoeira dance-off.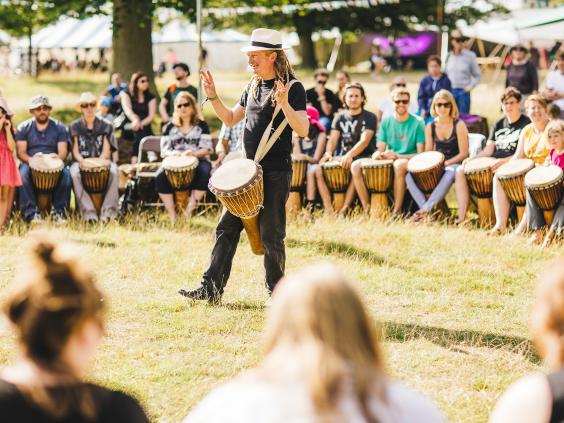 With the news that Bjork has cancelled some dates in her tour, this was a rare chance to catch the singer live, but if she expected a patient audience, she was wrong. The preceding acts hinted that the show might be heavy-going; Benjamin Clementine had sung an entire song about a boiling kettle, stellar Icelandic artist Asgeir sang some of his tracks in his native tongue and Nils Frahm created some beautifully improvised electronic melodies that were almost impossible to dance to.
Spritely Norwegian singer Aurora provided some joyful relief at the little Bandstand stage, with single "Running with the Wolves" and an impromptu cover of "The Lion Sleeps Tonight" that got everyone dancing.  Bjork resolutely refused to pick up the pace and after 30 minutes, the crowds began to drift off. Songs were from her desperately sad breakup album, Vulnicura, including jerkily alarming "Not Get" with lines like "If I regret us, I deny myself to grow, don't remove my past" sung jarringly against the strings of the Heritage Orchestra.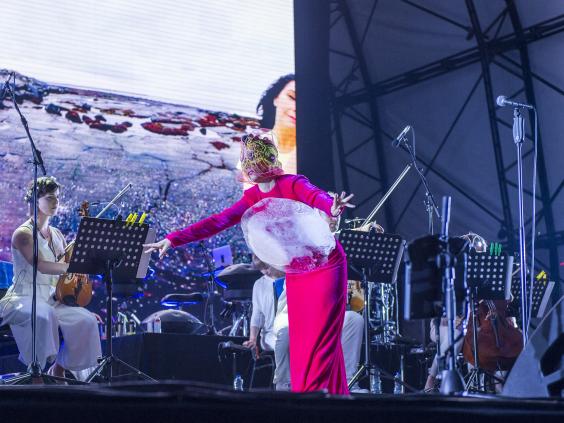 There were delightful moments; she was wearing a crazy insect mask by JT Merry with a constricting red tube dress and wedges – giving her a tottering stance and alien manner, and the pink flares and fireworks which are now a hallmark of her tour offset the rather more disturbing elements of the insect videos that formed her backdrop. Back-catalogue classics like "Hunter" hinted that the set might move up a gear, but alas, no.  Just before the finale, she said: "Thank you for listening to this very slow and very quiet show". The encore wasn't, "Oh So Quiet" but another Vulnicura track, "Mouth Mantra". Was she deliberately teasing us, only to let us down each time? Maybe that was the point. An interesting bare-all set but maybe not festival material, even somewhere as broadminded as Wilderness.