Today marks what would have been the 145th birthday of Sergei Diaghilev, the great Russian dance impresario, art patron and founder of the Ballet Russes, an anniversary celebrated in the latest Google Doodle.
From a childhood bereavement that shaped his character to his rise to the top of the European art scene, here are five things to know about this extraordinary man.
1. Theatrical entrepreneur celebrated in Google Doodle born the heir to a vodka fortune
Diaghilev was born into a well-to-do family in Selishchi, Novgorod Oblast, in western Russia on March 31 1872. Heir to a chain of vodka distilleries, Diaghilev was raised in Perm by his cavalry officer father Pavel Pavelovich and stepmother Elena Valerianovna Panaeva following the death of his mother, Yevgeniya Yevreinova, when he was a child.
Panaeva was affectionate to the young Sergei and proved to be one of the key influences in his life, crucially encouraging his early enthusiasm for music.
Google Doodles
Google Doodles
1/51 Richard Oakes

Google Doodle celebrating Richard Oakes' 75 birthday

Google

2/51 Google Doodle celebrating the Antikythera Mechanism

Google Doodle celebrating the Antikythera Mechanism

Google

3/51 Ferdinand Monoyer

The famous French ophthalmologist, who invented the eye test, would have celebrated his 181st birthday today

Google

4/51 Google Doodle celebrating Giro d'Italia's 100th Anniversary

Google Doodle celebrating Giro d'Italia's 100th Anniversary

Google

5/51 Google Doodle celebrating Nasa's Cassini probe

Google Doodle celebrating Nasa's Cassini probe

Google

6/51 Google Doodle celebrating Fazlur Rahman Khan

Google Doodle celebrating Fazlur Rahman Khan

Google

7/51 Google Doodle celebrating Sergei Diaghilev

Google Doodle celebrating Sergei Diaghilev

Google

8/51 Google Doodle celebrating St. Patrick's Day

Google Doodle celebrating St. Patrick's Day

Google

9/51 Google Doodle celebrating Holi Festival

Google Doodle celebrating Holi Festival

Google

10/51 Google Doodle celebrating St. David's Day

Google Doodle celebrating St. David's Day

Google

11/51 Abdul Sattar Edhi

Google Doodle of Abdul Sattar Edhi on February 28 2017

Google

12/51 Seven earth-sized exoplanets discovered

Google Doodle celebrates Nasa's discovery of seven earth-sized exoplanets in new solar system

Google

13/51 Bessie Coleman

Google Doodle honours the first African American woman to get an international pilot licence on her 125th birthday

Google

14/51 Caroling

Google Doodle celebrates Christmas caroling

Google

15/51

Today's Google Doodle features activist Steve Biko

Google

16/51 Walter Cronkite

Google celebrates Walter Cronkite's 100th birthday

17/51 Ladislao José Biro

Google celebrates Ladislao José Biro 117th birthday

18/51 Google

Google celebrates its 18th birthday

19/51 The history of tea in Britain

Google celebrates the 385th anniversary of tea in the UK

20/51 Autumnal equinox 2016

Google marks the start of fall

21/51 Paralympics 2016

Google marks the start of the Paralympic Games 2016

22/51 Nettie Stevens

Google celebrates Nettie Stevens 155th birthday

23/51 Father's Day 2016

Google celebrates Father's Day

24/51 Elizabeth Garrett Anderson

Google celebrates Elizabeth Garrett Anderson 180th birthday

25/51 Earth Day 2016

Google celebrates Earth Day

26/51 Ravi Shankar

Google marks Pandit Ravi Shankar's 96th birthday

27/51 Olympic Games in 1896

Google are celebrates the 120th anniversary of the modern Olympic Games in 1896

28/51 World Twenty20 final

Google celebrates the 2016 World Twenty20 cricket final between the West Indies and England with a doodle

Google

29/51 William Morris

Google celebrates William Morris' 182 birthday with a doodle showcasing his most famous designs

Google

30/51 St Patrick's Day 2016

Googlle celebrates St Patrick's Day on 17 March

31/51 Caroline Herschel

Google marks Caroline Herschel's 266th birthday

Google

32/51 Clara Rockmore

Google celebrates Clara Rockmore's 105th birthday

33/51 International Women's Day 2016

#OneDayIWill video marks International Woman's Day on 8 March

34/51 St David's Day 2016

Google marks St David's Day

Google

35/51 Leap Year 2016

Google celebrates Leap Day on 28 February 2

Google

36/51 Lantern Festival 2016

Google celebrates the last day of the Chinese New Year celebrations with a doodle of the Lantern Festival

Google

37/51 Stethoscope Inventor, René Laennec

Google celebrate's René Laennec's 235th birthday

38/51 Valentine's Day 2016

Google celebrates Valentine's Day with a romantic Doodle

39/51 Dmitri Mendeleev

Google celebrate Dmitri Mendeleev's 182nd birthday

40/51 "The televisor" demonstartion

Google Doodle celebrates 90 years since the first demonstration of television or "the televisor" to the public

41/51 Professor Scoville

Google marks Professor Scoville's 151st birthday

42/51 Sophie Taeuber-Arp

Google marks Sophie Taeuber-Arp's 127th birthday

43/51 Charles Perrault

Google celebrates author Charles Perrault's 388th birthday

44/51 Mountain of Butterflies discovery

Google celebrates the 41st anniversary of the discovery of the Mountain of Butterflies

45/51 Winter Solstice 2015

Google celebrate the Winter Solstice

46/51 St Andrew's Day 2015

Google marks St Andrew's Day with doodle featuring Scotland's flag and Loch Ness monster

47/51 41st anniversary of the discovery of 'Lucy'

Google marks the 41st anniversary of the discovery of 'Lucy', the name given to a collection of fossilised bones that once made up the skeleton of a hominid from the Australopithecus afarensis species, who lived in Ethiopia 3.2 million years ago

48/51 George Boole

Google marks George Boole's 200th birthday

49/51 Halloween 2015

Google celebrates Halloween using an interactive doodle game "Global Candy Cup"

50/51 Prague Astronomical Clock

Google celebrates the 605th anniversary of the Prague Astronomical Clock, one of the oldest functioning timepieces in the world

51/51 Autumnal Equinox 2015

Google marks the autumnal equinox on 23 September
2. Discouraged from becoming a composer by Rimsky-Korsakov
Diagheliv's family went bankrupt when he turned 18 and the young Sergei was forced to support them on an inheritance willed to him by his late mother. This setback did not prevent him commencing a law degree at St. Petersburg University, although he soon abandoned the endeavour in order to pursue his true passion and study music at the St. Petersburg Conservatory.
Graduating in 1892, Diaghilev initially abandoned composition with a heavy heart on the advice of his tutor, one Nikolai Rimsky-Korsakov, who told him frankly that he lacked talent. Ultimately determined to prove the professor wrong, Diaghilev wrote to his stepmother in 1894 declaring his intention to pursue a more practical line by working to promote other musicians.
In 1897, Diaghilev and his literary circle founded the World of Art, a cutting-edge journal backed by the director of the Russian Private Opera Company and Maria Tenisheva, a wealthy princess. Two years later, the ever-industrious young entrepreneur took a job as a special assistant to Prince Sergei Mikhaylovich Volkonsky, owner of the Imperial theatre chain, where he masterminded a string of popular productions. 
It was at this time that Diaghilev began embracing a more flamboyant mode of dress and entered, quietly, into a homosexual relationship with his first cousin, Dmitry Filosofov, later a well-known writer and journalist.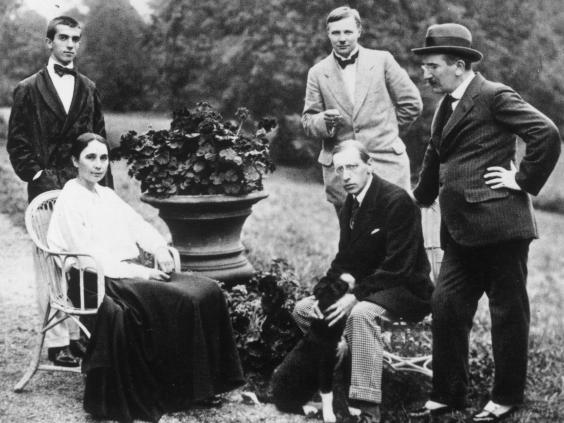 3. The Ballet Russes took Paris by storm from its first night
Diaghilev's blossoming reputation in the art world eventually took him to Paris where he settled after visiting with a tour of Russian folk operas. It was here in 1909 that he founded the legendary Ballet Russes. 
The company quickly became a sensation, celebrated for scrapping the starched traditions of the form in favour of original scores and wild new choreography, costumes and stage sets designed by the leading lights of the belle époque avant-garde – Henri Matisse, Pablo Picasso, Jean Cocteau and Coco Chanel among the names offering creative ideas over the years and contributing to the likes of Parade, Le Tricorne, Pulcinella and Le Train Bleau.
Key to the Ballet Russes's success was the extraordinary calibre of its dancers, with principles Vaslav Nijinsky and Anna Pavlova becoming by-words for excellence in the wake of their triumphant opening night in Michel Fokine's Le Festin.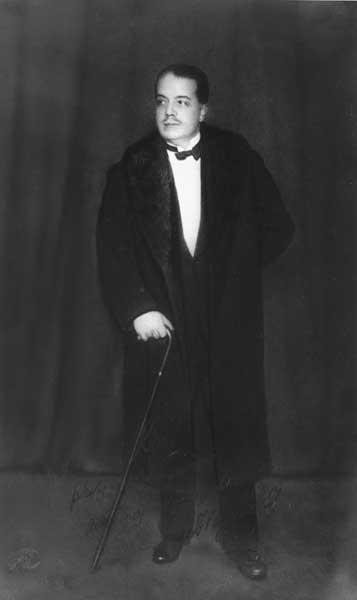 4. Commissions Stravinsky's Rite of Spring
Diaghilev had a knack for attracting the cream of European musical talent to work with the Ballet Russes – even his old nemesis Rimsky-Korsakov was persuaded to permit his operas The Maid of Pskov, May Night and The Golden Cockerel to be performed.
Works by Debussy, Ravel, Erik Satie, Richard Strauss, Prokofiev, Ottorino Respighi and Francis Poulenc were all staged in the company's great days.
Diaghilev had several important creative relationships throughout his life – not least with Nijinsky, with whom he had an affair – but perhaps the most ground-breaking was with fellow Russian Igor Stravinsky. It was Diaghilev who commissioned Stravinsky to write The Firebird, Petrushka and The Rite of Spring, the latter famously provoking riots at its premiere at the Theatre des Champs-Elysees in May 1910, angering the public in its radical departure from expectations.
5. Dies in Venice and inspires The Red Shoes
The Ballet Russes was briefly disbanded at the onset of the First World War before being reconvened in 1915 to tour the Americas. The Russian Revolution in turn prevented Diaghilev from ever seeing his homeland again.
One financially-disastrous production of Tchaikovsky's Sleeping Beauty in London aside, he enjoyed phenomenal success and continued to oversee the running of his company until his death from diabetes in Venice in 1929, a tragically ironic place to die for a man with a chronic fear of water. 
Still a revered figure in the ballet world, the great impresario's legend was set in stone by Anton Walbrook's portrayal of the stern, exacting taskmaster Lermontov in Michael Powell and Emeric Pressburger's classic film The Red Shoes (1948), a thinly-disguised portrait of this temperamental genius.
Reuse content