Statistics say that one in four of us will experience a mental health problem each year, which in turn will affect our loved ones. If you think about it in terms of your family or mates lounging around the sitting room  à la Jim and Barbara and their clan on The Royale Family, that's at least one person on the sofa. Then think about this: according to Broadcaster Audience Research Board's latest figures, 88 per cent of the TV watched in the UK is linear –or scheduled–and that number gets higher with older viewers. So despite the rise in on-demand television, people still often watch the same programmes at the same time. This, I think, is good news. We know that TV helps start conversations when people are watching the same programmes. And few conversations are as important as talking about mental health. 
The BBC's upcoming In The Mind season will devote two weeks of programming to the topic and I hope it will be an example of how TV can still make a difference to viewers of all ages. Starting on Monday 15 February, the series of programmes includes Stephen Fry's The Not So Secret Life Of The Manic Depressive: 10 Years On, an update on his 2006 film about his condition. There's also a documentary on postpartum psychosis, following mums who've lived with it. This is complemented by an on-going EastEnders' storyline starring Lacey Turner as bipolar disorder-sufferer Stacey Branning. There will also be a series of special reports on News at Six and News at Ten, The One Show and England's regional news programme Inside Out.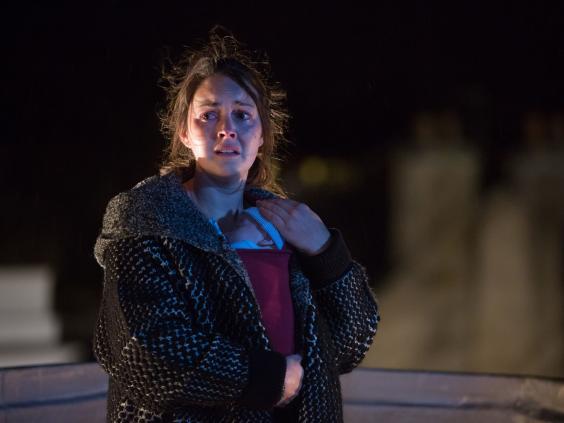 There will be further coverage across the corporation's radio stations and its website and social media channels, too. Telly-wise, this schedule includes shows that traditionally have high live viewing figures – EastEnders gets over six million people tuning in a night and the news shows around four million respectively– and particularly in the case of the news bulletins, the viewers tend to be older than average audiences. I hope then that these programmes will reach those who perhaps are less accustomed to talking about their feelings: the baby boomers and beyond who might have had depression dismissed as "the blues" or have been told by a well-intentioned friend or relative to "cheer up".
Laura Darrall, founder of the It Affects Me campaign to raise awareness around mental health, has seen first-hand how live TV can have an impact. She started out on social media, asking supporters to take a selfie with a post-it note bearing #itaffectsme then share it with friends and followers. So far, the 29-year-old's efforts have reached 3.5 million. She says that initially, the majority of supporters were nearer her own age. Then after appearing on ITV News, she saw a surge in over-fifties joining the cause.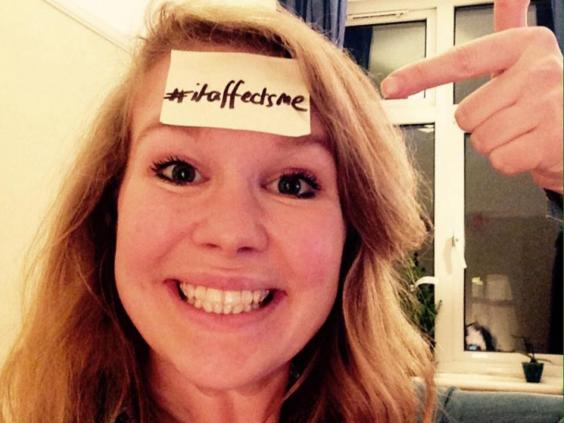 "I wanted to use #itaffectsme as a bounce-board to reach an older demographic," she told the Independent. "My generation is very savvy on social media and talking about things [like depression] and a medium like the news really helps reach those who aren't necessarily regular Twitter and Facebook users." While the role of telly shouldn't be overblown, anything that gives mental health issues an accessible, public platform is a small step in the right direction. Here's to a whole lot more conversations happening about this important topic in the coming weeks, whether that's on social media or just in the sitting room in front of the box. 
Join Laura Darrall's campaign @itaffectsme
Reuse content