Coronation Street might have been praised by TV critics for pulling off last night's emotionally-charged episode without mishap but viewers were still quick to point it out when they saw an allegedly dead character breathing beneath a bedsheet.
The cast of the long-running ITV soap executed the drama without making any mistakes in contrast to BBC1's EastEnders' "How's Adam?" gaffe during a live episode last May.
However, despite the Corrie cast's success the sight of bad boy Callum Logan (Sean Ward) lying dead on the floor sent social media into a frenzy with eagle-eyed viewers commenting that they could see his chest rising and falling beneath the sheet that had been hastily draped over him.
The fact that Coronation Street is a fictitious soap opera and that the characters onscreen are played by actors appeared to pass some viewers by as they instead took the sight of Callum breathing as sign of a Game of Thrones-style "He's not really dead!" conspiracy theory.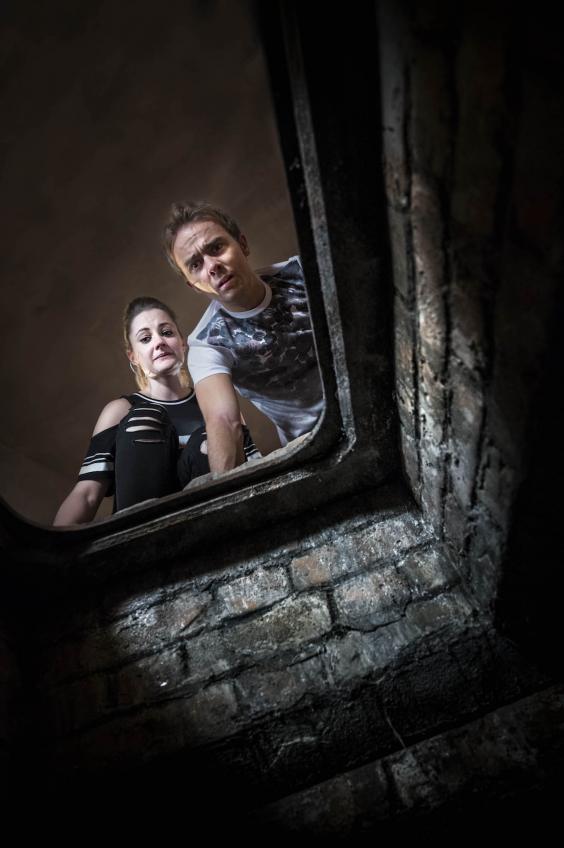 Dastardly drug dealer Callum met his end towards the beginning of last night's episode at the hand of erstwhile girlfriend and mother of his son Kyle Platt (Paula Lane) who walked in on him attacking her sister-in-law Sarah Louise (Tina O'Brien).
However, he is unlikely to resurface from beneath the Cobbles where David Platt (Jack P Shepherd) convinced Kylie and Sarah to bury him, despite viewers' theories.
Ward confirmed that Callum is really dead in an interview. He said he'd known right from the start of his most recent contract that his character would be killed off dramatically but that he'd had to keep the plot details a closely guarded secret.
"Even though I had known a while that I would be leaving, I decided not to audition for other parts whilst still here as I didn't want to be seen," Ward told the Manchester Evening News."I didn't want to risk anybody knowing that I was leaving in case this led to people guessing Callum's fate."
Top 10 most complained about TV programmes of 2014
Top 10 most complained about TV programmes of 2014
1/9 1. Big Brother - Channel 5 - 3,784 complaints

Helen Wood caused outrage when she was accused of bullying other contestants on Big Brother

Channel 5/PA

2/9 2. Celebrity Big Brother - Channel 5 - 1,874 complaints

Hollywood star Gary Busey drew plenty of complaints on this year's celebrity version of Big Brother

Rex Features

3/9 4. Benefits Street - Channel 4 - 967 complaints

This Channel 4 documentary featuring White Dee was accused of exploiting those on benefits for TV entertainment

Channel 4

4/9 5. Coronation Street - ITV - 367 complaints

The gay kiss between Todd Grimshaw (Bruno Langley) and Marcus Dent (Charlie Condou) prompted complaints from Corrie viewers.

Rex Features

5/9 6. The X Factor - ITV - 360 complaints

Some people think The X Factor makes fun of less fortunate people by showing their bad auditions

PA

6/9 7. EastEnders - BBC 1 - 316 complaints

Kellie Bright and Matt Di Angelo as Linda Carter and Dean Wicks in EastEnders

BBC

7/9 8. Emmerdale - ITV - 243 complaints

Violence on the ITV soap has prompted complaints this year

8/9 9. Sky News (20/07/14) - 205 complaints

Sky's Colin Brazier has aplogised for rummaging through an MH17 victim's belongings live on air

9/9 10. Channel 4 News - 193 complaints

Some complaints about Channel 4 News centred around presenter Jon Snow's fashion choices - seriously

DAVID SANDISON
TV critics roundly praised last night's live episode for its faultlessness with the Radio Times calling it a "a very slick job" and the Guardian saying "technically, barely a foot was put wrong, save for a couple of entirely forgivable camera pans."
Reuse content