Crufts is well underway and for anyone who hasn't seen the world's biggest dog show, I recommend you tune in for an out-of-the-ordinary viewing experience.
Whatever you think of the now 125-year-old event – and it will always be divisive – the coverage on Channel 4 and More 4, plus the live streaming on YouTube, gives you a window into a fascinating, albeit odd, world where the glossiness of a coat or the ability of a dog to go through a tunnel or dance on command (yep dog dancing wasn't invented by Britain's Got Talent) is currency. The humans are just accessories really, but it's quite fun playing "Spot the pooch that looks like its handler".
Since 2013, Clare Balding's been at the helm on Channel 4. She previously presented show coverage when it was broadcast on the BBC. That arrangement ended in 2008 after a dispute with organisers The Kennel Club over certain breeds taking part in the competition. While the questions around breeding practices will always come up – PETA has already launched a protest this year – Balding, a well-known animal lover, is a reassuring presence. She's also willing to tackle any questions head on. Like last year, she'll be joined by Iwan Thomas. We're not sure why either but if the former sprinter can commentate on Moto GP and Paralympic skiing, then why not dogs? Noel The Supervet Fitzpatrick is also in the presenting mix. If you've never watched his Channel 4 show, I can tell you this is a man who would possibly rather sleep in a dog kennel than his own bed, such is his devotion to the canines. The whole thing makes for an endearing combination.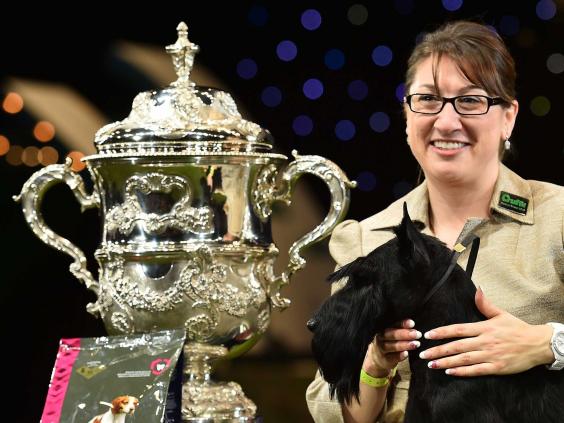 There's nearly 22,000 dogs competing from 47 overseas countries. That means you get the likes of Lhaso Apsos rubbing shoulders with Labradors and all the barking, biting and scratching that goes with it. If you can only find time to see one bit, I'd plump for the finale: Sunday's Best In Show event, where the winners of the different classes comes under the spotlight in a bid to be crowned Top Dog. Last year, 1.9 million tuned in to see Scottish Terrier Knopa (actually from Russia) take home the big prize (pictured above). The whole thing's done with fanfare: trumpets, spotlights and commentary from the equestrian world's Nick Brooks-Ward. For me, it's the toy group that's the most spectacular. I urge you to Google Colin the Pomeranian, one of the 2014 finalists and a honey-coloured fluffball who sent Twitter and Facebook into a meltdown. Last year, my favourite of the front-runners was Cinecitta Sacha Baron Cohen (pictured below), a Maltese who looked like a slinky version of a white Pac-Man ghost. These are not the sort of dogs I see in my local north London park.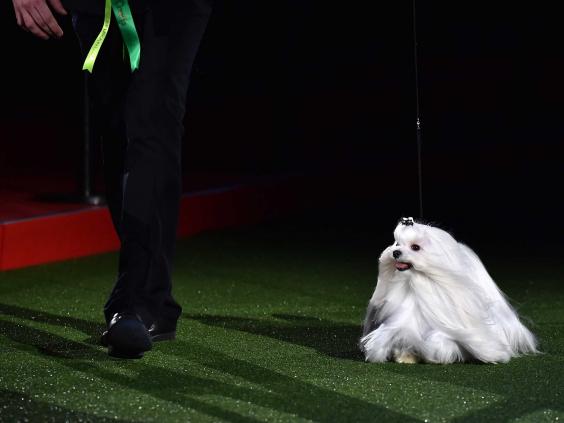 If you don't get to the telly, the whole thing is broadcast live on the Crufts YouTube channel, and the Kennel Club has said that the coverage is bigger and better this year. Of course, with live broadcasting, there's always the added excitement that dogs are unpredictable and however obedient they might seem, sometimes you just can't control them. Last year Max the Springer Spaniel pooed in front of the judges. Owner Dylan Thomas was left to whip out a bag that he promptly handed to one of the panel. The glamour. Whatever happens this year, why not tune in to join the national Crufts conversation? Whether it's finding 2016's answer to Colin or wading in on the breeding debate.
Reuse content