It's finally time for American Crime Story to reach British shores, with the first of ten episodes about the former football star's 1995 murder trial airing on Monday. 
Cuba Gooding Jr plays Simpson himself while David Schwimmer plays his lawyer Robert Kardashian. Selma Blair is Kris Kardashian (now Jenner, the resemblance is uncanny) and John Travolta is celebrity lawyer Robert Shapiro. 
Most people will be familiar with the real-life case, but here's what to expect from the series:
There will be blood
"From the Ashes of Tragedy" sees the LAPD arrive at the Simpson house to find the "slaughtered bodies" of Simpson's ex-wife Nicole Brown Simpson and waiter Ronald Goldman. So, erm, here's hoping you're okay with blood.
The People v OJ Simpson: American Crime Story in pictures
It takes a different perspective 
The series as a whole will tell the story of the case from the perspective of Simpson's high-profile defence lawyers - Kardashian, Robert Shapiro, Johnnie Cochran (Courtney B Vance), Alan Dershowitz (Evan Handler), F Lee Bailey (Nathan Lane) and Shawn Chapman (Angel Parker).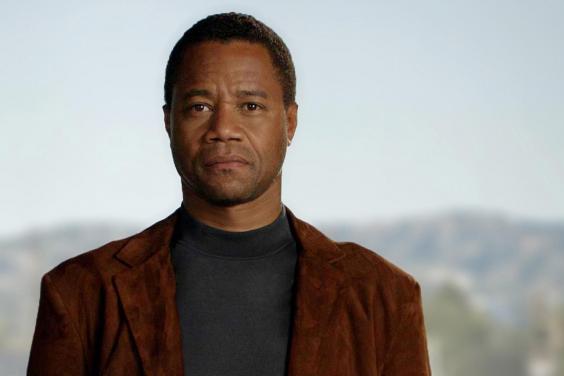 You won't know who to believe
Simpson fails a lie detector test early on in the series but only his lawyers know about this. This is just one instance in which viewers will be made to think he was guilty but as a whole, the show avoids bias one way or another, leaving the judgement down to you.
The story is perfect for telly 
Jeffrey Toobin, who wrote The Run of his Life: The People v. OJ Simpson, said recently that he knew it would make great TV because it is "about everything that obsesses the American people - race, sex, violence, sports…" and "the most famous event in American history that had never been dramatised". Good spot, Jeff.
Expect plenty of cliffhangers
Made for telly means made for cliffhangers, so expect to be hanging on the edge of your seat for the next week's episode. The first one ends shortly before the famous car chase, when Simpson tried to avoid surrendering to police custody by going on the run in his NFL friend's Ford Bronco.
Producers actually shot in the Kardashians' former home
The hard-hitting scene where Simpson holds a gun to his head in Kim Kardashian's bedroom was shot in the family's former home. Robert tells his best friend not to kill himself "in my daughter's bedroom", with Schwimmer describing the moment as "very emotional".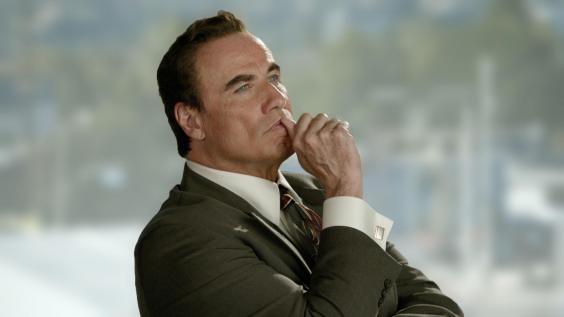 It won't be a Kardashian takeover…
The Kardashian children were young at the time and appear for circa "five minutes" in ten hours, according to creators. However, look out for Blair wearing some of Kris' clothes. The pair apparently became friends after meeting, with Kris offering to lend Blair some of her old Nineties outfits to wear onscreen.
Yes, that Marcia Clark hairstyle is back
Sarah Paulson had her hair done just like prosecutor Clark, who actually apologised to the actress for the ordeal she was about to face after her style choice was closely analysed during the trial. Paulson wears not one, not two but four wigs for the show and named every one.
John Travolta looks set to disappoint
US reviews have panned Travolta, with Vanity Fair calling him "campy and calculated" and The Hollywood Reporter branding his performance "mesmerisingly bad from the eyebrows down". More American Horror Story than American Crime Story, apparently. Oh dear. 
Making a Murderer fans will love it
The perfect substitute for those still wanting to know more about Steven Avery. If you don't want to miss out on the water cooler chat come Tuesdays, best get involved from the off.
The People v OJ Simpson: American Crime Story airs tonight at 9pm on BBC2