Benefits Street
9pm, Channel 4
After its controversial debut last week, the documentary series about those living on the bottom rung of Britain's economic ladder returns. Tonight's episode follows new arrivals to Birmingham's James Turner Street - a child bride and her husband, and a family of 14 Romanians who collect scrap metal to sell. Cue tensions erupting between the long-standing residents of 'Benefits Street' and the migrants.
Gary Numan: Reinvention – The Electric Warrior
8pm, Sky Arts 1
Or the poor man's Kraftwerk, as we sniffily liked to think of Gazza back in his Tubeway Army days, unaware that his musical experimentation was to become so influential.
The Great Sport Relief Bake Off 
8.30pm, BBC2
The celebrity bakery show begins with Johnny Vaughan, cricket pundit Michael Vaughan, the actress Samantha Bond and the Harry Potter star Bonnie Wright making sandwich biscuits and a novelty cake depicting a sporting landmark.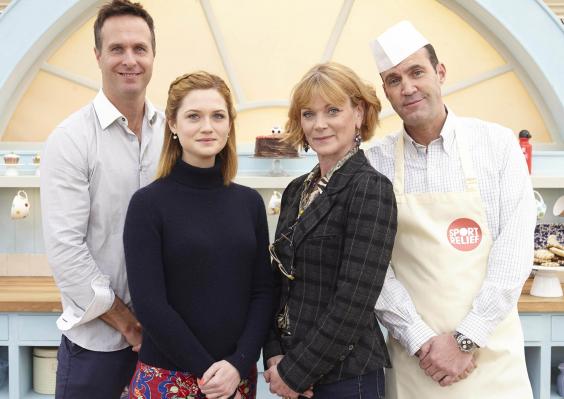 I Want My Baby Back 
9pm, BBC1
A Panorama inquiry into family courts, focusing on parents who have had their children taken away on the evidence of doctors saying that tiny fractures on their babies' X-rays are a sign of abuse. However, some experts now believe there are other explanations.
The Bletchley Circle 
9pm, ITV
Susan (Anna Maxwell Martin) has her phone tapped and Millie (Rachael Stirling) has her security clearance revoked as the military conspiracy begins to tighten around them in the concluding half of Guy Burt's engaging, well-cast period mystery.
Dave: Loan Ranger
10pm, Channel 4
Having successfully opened his own small bank in Bank of Dave, the entrepreneur Dave Fishwick takes on the booming "payday loan" companies.
Uncle
10pm & 12.30am, BBC3
Unemployed, lovesick musician Andy (Nick Helm) is interrupted in the act of suicide by his sister, who needs Andy to pick up her 11-year-old son from football practice.