Oh no! Bad news, everyone; they're making an American version of Chris O'Dowd's charming nostalgia-com Moone Boy, which has just started its third series on Sky1.
In the original, O'Dowd co-writes and co-stars as Seán the imaginary friend of Martin Moone, a 12-year-old growing up in O'Dowd's real-life Irish hometown of Boyle, County Roscommon in the 1980s. In other words, the show derives much of from a very specific setting in time and place. So, naturally, the ABC network (home of Modern Family) has ordered a remake set in the American Midwest instead.
Even O'Dowd, who is currently writing the pilot script from his new home in Los Angeles doesn't seem to have much faith in the process of transatlantic transformation. "I don't know if it will work, to be honest," he confessed in a Radio Times interview. "The tone on network television in America is so different, particularly for comedy. It needs to be a lot warmer and Moone Boy is already very warm. If you're not careful it can become saccharine."
Is this where so many US remakes of British shows have gone wrong before? Too saccharine? It's certainly true that that British television is usually required to tidy up its loose ends, soften its harsh humour and - crucially - fix its wonky teeth - before appearing in front of an American audience. See the NBC remake of Men Behaving Badly in which no one really behaved that badly, or the US Absolute Fabulous pilot in which a twenty years younger Patsy (played by Kristen Johnston) was never to be seen with a fag hanging out of her mouth; she chewed Nicorette gum instead.
Sometimes, however, the problem isn't the American failure to understand British culture, but a failure to properly appreciate their own. Does Fox really need a remake of Luther (as announced last November), when that BBC series clearly owes so much to all the superior US cop shows which came before? Then there are British teen shows like Skins and The Inbetweeners, which were big hits in part because of how they replaced the clear-skinned, charismatic jocks of the American high school genre with spotty, awkward British adolescents. MTV missed the point when they remade these shows with toned-down language and a cast of ex-models. Sadly, "briefcase wanker" just doesn't translate.
When a remake does succeed, it's always because, like NBC's The Office, Showtime's Shameless or HBO's Veep, it manages to find its own voice, eventually evolving into something completely different. And since, these days, original British versions are easily available online, why do US networks still bother remaking at all? Are our accents really that difficult to understand?
Slow TV has been around for years
BBC Four have announced a new season of programmes for the spring, but it's nothing to get excited about. In fact the three documentaries that make up the BBC Four Goes Slow strand have been deliberately constructed to create a calm and contemplative viewing experience. Make is a "hypnotic portrait" of traditional craftmanship, The Canal is a real-time barge journey at approximately 3mph and National Gallery is an epic, three-hour tour with no voiceover, no score and no added sound effects.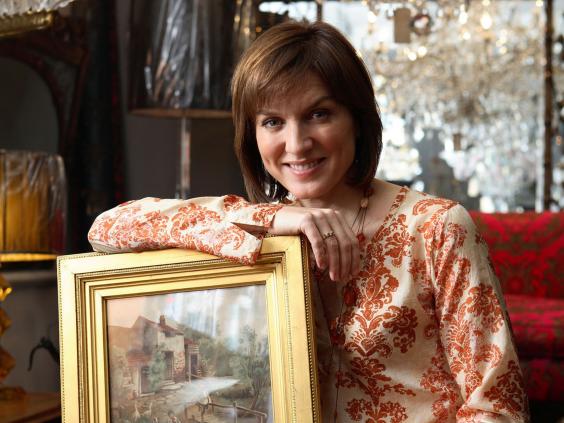 Slow TV is entertainment's answer to slow food and it traces its origins back to Norway, where in 2009 the NRK2 channel secured record ratings with a driver's eye view broadcast of the seven hour train journey from Bergen to Oslo. BBC4 boss Cassian Harrison says their new strand "is another brilliant example of something only BBC Four would do," but is British TV really so slow on the uptake? Anyone who's been gently lulled into a torpor by The Antiques Roadshow (on BBC1 since 1979) might beg to differ.
CATCH UP
Being Bipolar, 4oD
"Too often we ask what's wrong with people instead of asking what happened to them." That was the guiding principle behind psychotherapist Philippa Perry's exploration a much-misunderstood mental illness. Three brave people have invited cameras into their lives, so we might witnesses both the extreme manic highs and the suicidal lows.
http://www.channel4.com/programmes/being-bipolar
Arthur & George, ITV Player
Martin Clunes' days of behaving badly are long behind him as he plays Sherlock Holmes creator, Sir Arthur Conan Doyle investigating a real-life case of his own. The Missing's Arsher Ali is the one to watch, however. He's peculiar and compelling as the vicar's son wrongly accused of a gruesome crime.
https://www.itv.com/itvplayer/arthur-and-george
House of Cards, Series 3, Netflix
To hell with slow viewing, the new series of House of Cards has been up on Netflix for a full seven days now, so if you're still only on episode four or five, you've been slacking. Hurry up and catch up! We've got so much to talk about.
http://www.netflix.com/WiMovie/
Super-Powered Owls: Natural World, BBC iPlayer
Penguins are, like, sooo 2011. In 2015, it's owls that are finally having a moment as the feathered fashionistas de jour. That spooky ability to fly without a sound, those necks that seem to rotate 360 degrees and their peculiar flat faces - what's not to love about the world's 240 owl species?
http://www.bbc.co.uk/iplayer/episode/b054fn09/natural-world-20152016-2-super-powered-owls
Reuse content